Dua Lipa and Donatella Versace co-design collection debuting in Cannes
The date is 23 May on the French Riviera
From it-girl to designer. We have only just admired her in classic Chanel at the Met Gala 2023, but Dua Lipa is unstoppable and is ready to cement her status as a contemporary fashion icon with Versace. Indeed, the singer and Donatella Versace have announced that they will present a four-handed "see now, buy now" collection on 23 May.
«I have always been inspired by a collaborative design process. Working with Dua on this collection has been very exciting and I love the dynamic between us.Dua is strong, fearless, and free and her creative vision is exceptional. Summer is a magical time. We will capture this feeling and the colours of that time of the year with a truly special and intimate fashion show in Cannes.»
Said Donatella Versace, revealing that the event will take place in Cannes. The Croisette, with its glamorous atmosphere, sea and sunshine, seems perfect to embody the spirit of La Vacanza, the new collection that promises to be a celebration of summer in the brand's full style.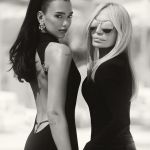 The relationship between Dua and Versace has been going on for years now. The star has worn the brand's dresses on various occasions, featured in the FW21 ad campaign, regularly front-lined and even walked the runway during MFW in September 2021. And who does not remember the skit with Meghan Thee Stallion, who wore the same dress as Dua Lipa at the 2022 Grammy Awards until Donatella came on stage to fix it?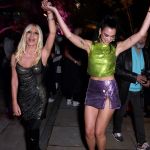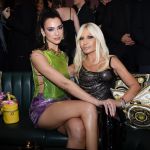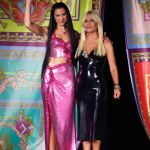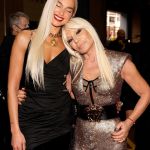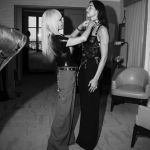 The singer is therefore excited about the new collaboration:
«She and I have formed such a strong bond over the years, and I'm so grateful for the support I've received from her and the whole team since the very beginning of my career. For her to give me the honour of co-designing this collection and letting all my summer inspirations go wild has been a dream. I am so very proud of this collection and cannot wait to debut it in Cannes.»
The date for La Vacanza is 23 May in Cannes. The collection will be available in shops and online immediately after the show.