It is time to wear tube tops again
Like the celebrities of the early 2000s and the it-girls of today
The tube top is one of the garments that best epitomises the style of the early 2000s. Images of Victoria Beckham in tinted sunglasses, pixie cut and her then-boyfriend David hand-in-hand, Britney Spears singing with a twinkle in her eye, Paris Hilton sipping cocktails, the Olsen twins before they became gurus of minimal chic, and especially Sarah Jessica Parker on and off the set of Sex & the City come to mind. When you see it on these celebrities, it seems like a must-have that you can not miss. Yet it's strange to think that a tiny, seemingly insignificant piece of stretchy fabric could have such an impact on pop culture and fashion that it recurs cyclically among the trends of the moment, especially when you remember that it was invented almost by accident. That's right, because while the bandeau in its slimmed-down version dates back to ancient Greece, where it was used as a kind of makeshift bra, the tube top, also known as the "boob tube", only emerged in 1971 as a pile of sleeveless elastic fabric bands made by accident. The young designer Elie Tahari, who had just arrived in New York, bought up the entire stock and resold every single band. He helped turn it into a real garment, perfect for frolicking on the dance floor at Studio 54, and from that moment on it became synonymous with disco fashion. In the 1990s and early 2000s, this hybrid piece that was neither a bra nor a top made its way into the wardrobes of stars like TLC and the Spice Girls and onto the catwalks of Versace and Calvin Klein, taking on different looks depending on how it was paired. With a pair of baggy trousers it became hip-hop, with glitter and poppy butterflies, in minimal plain colours, ...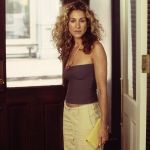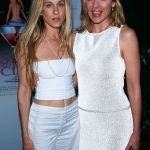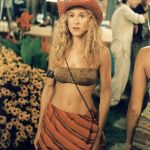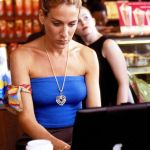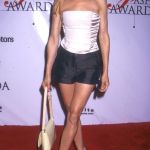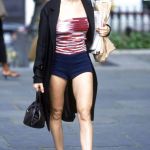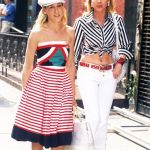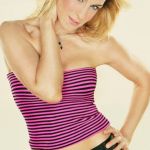 Versatility is the secret of its success and the reason why designers, celebrities and influencers continue to love and repurpose it. All it takes is a different accessory or combination to give the tube top a new twist. So it reappeared in the SS23 collections, and not just in its declined form, which has more in common with Y2K style. Cormio livened it up with stripes and stars; Annakiki created it for the modern motomami; Diesel combined it with belts; Del Core made it chic; at Etro it was micro and fringed; at Givenchy it became a long dress; at Isabel Marant it had boho vibes; at Koché it was worn over a shirt; at MM6 it was worn with a denim maxi skirt; at Miaou, it was a bustier; at Molly Goddard, it was a secret to showing off sheer dresses without fuss; Rotate paired it with miniskirts and shorts; Rokh offered it in vinyl with a full skirt; while Simkhai and Tibi opted for the simple, minimalist version.
Summer 2023 is the perfect opportunity to rediscover the tube top, following the example of the catwalks but, more importantly, the celebrities who have worn it recently. Among its biggest fans are Emrata, who likes to combine it with cargo trousers and jeans and show it off while walking her dog, Bella Hadid, who opts for it in black with a little glitter or in denim, and Elsa Hosk, who wears it with a longuette or miniskirt, but also with simple black trousers.