Who are the new tastemakers in fashion?
From Jenna Ortega to Gabriella Karefa Johnson, here are the names that dictate the trends in style
It's not just Zendaya, Bella Hadid or Dua Lipa. There are a whole host of new tastemakers influencing current fashion and beauty trends with their own unique and recognisable personal style. It only takes one of their outfits, a new haircut, a more daring make-up or an innovative way of combining tops and skirts to encourage fans and fashionistas to go shopping, ready to imitate their choices and add brands and items to their shopping lists. It does not matter if they come from the world of fashion, art, sports or showbiz, what matters are the right looks that can capture the tastes and mood of the time, from the return of goth to the love of oversized proportions. Maybe not everyone knows their names, but surely you have seen the face of these celebrities on a Netflix show or in the pages of a glossy magazine.

Here are the 8 new tastemakers, from Jenna Ortega to Gabriella Karefa Johnson, who are dictating style trends according to data and research observed by Stylight.
Jenna Ortega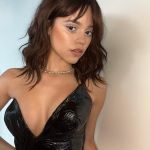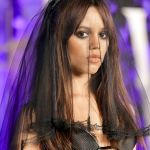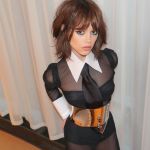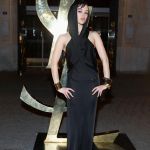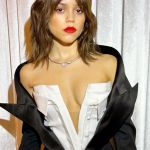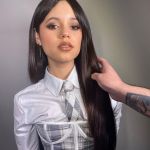 Ever since she stepped into the role of Wednesday Addams for Netflix, Jenna Ortega has become very popular. Her looks, inspired by the character she brought to the screen but in a more sensual and "grown-up" form, have made her the goth princess to copy (searches for the gothcore trend have reached 2.5K). Each of her outfits is inspiring, from the darker ones like the Versace outfit she wore at the series premiere, to the preppy ones with tie chosen for other occasions, which have seen demand for skinny ties on Stylight increase by 100 per cent compared to last year. No wonder adidas and Dior wanted her as a testimonial. After all, all she needed was a haircut to make searches for the wolf cut increase by 65%!
Amelia Gray Hamlin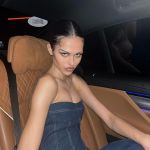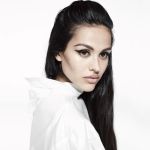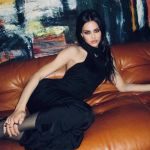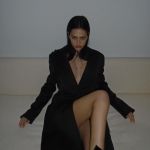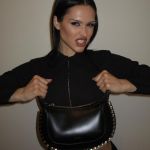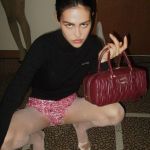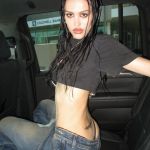 Maybe not everyone knows her name, but Amelia is the Nepo baby of the moment (she's the daughter of legendary housewife Lisa Rinna). We have seen her on the major catwalks lately, from Miu Miu to Vivienne Westwood, Diesel to Jean Paul Gaultier, and everything she's worn has gone viral, like biker jackets, pinstripe skirts and anything transparent and metallic, which has increased demand on Stylight by 229%. Her 90s Angelina Jolie-inspired beauty with dark lips, thin eyebrows and pale skin is particularly popular, catching the popular succubus chic aesthetic, which has seen searches on Google increase by 238 per cent.
Lisa & Lena Mantler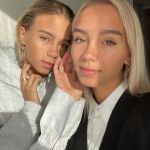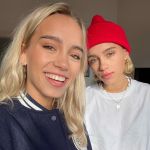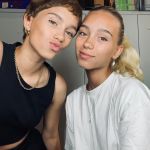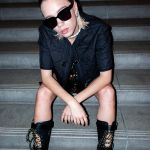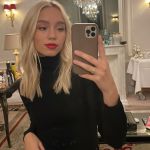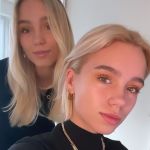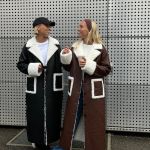 Lisa and Lena Mantler are probably the most famous twins in Germany. They started out making dance videos on Musically (the predecessor to TikTok), but since then their fan base has exploded to over 13 million followers on TikTok and over 19.3 million followers on Instagram. The secret to her success? Two different styles that coexist harmoniously: Lisa wears feminine and rather playful clothes, while Lena stands out with her androgynous style. It's also thanks to them that demand for oversize jumpers on Stylight is 106% higher than last year, while demand for baseball caps is up 17%.
Héctor Bellerín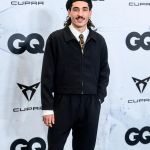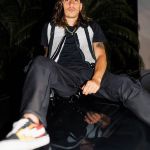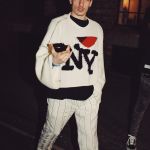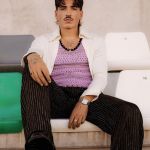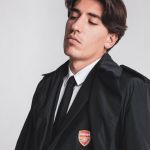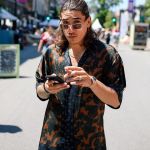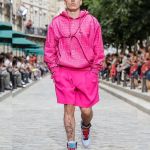 Héctor Bellerín is the coolest footballer of the moment. On TikTok, his style is referred to as "blokecore", an aesthetic that has increased by 1306% in the last year and includes baggy jeans, baseball caps and classic jerseys with sportswear and vintage elements. A good example of the popularity of this style? The adidas Samba, whose searches on Google increased by 551% last year, or the 117% increase in demand for caps last year on Stylight after the athlete appeared on the cover of GQ magazine wearing a black Prada beanie.
Gabriella Karefa Johnson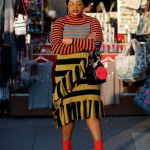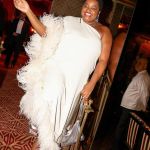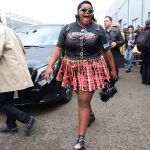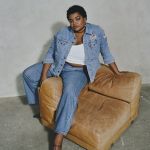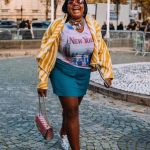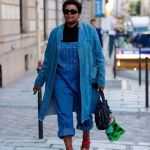 Fashion expert and editor Gabriella Karefa-Johnson is a household name when it comes to fashion. She is known for her eclectic style, which usually involves contrasting prints, bright colours and bold patterns. It's no coincidence that demand for multi-coloured garments on Stylight has increased by 605 per cent in the last year. Loved by the Hadid sisters and many other fashionistas, Gabriella is the it-girl we should look to for inspiration to banish monotony from our wardrobe!
Jennifer Coolidge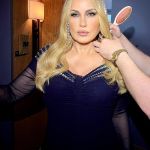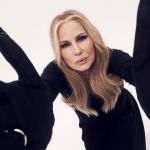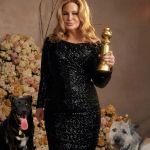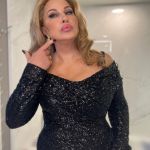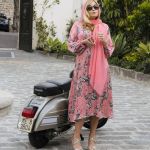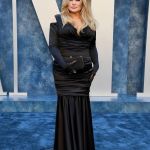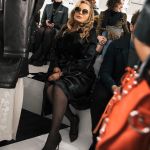 Jennifer Coolidge 2023 is the year of Jennifer Coolidge. Having etched herself into the collective memory in the early 2000s with American Pie, she has recently been enjoying phenomenal success thanks to the HBO series The White Lotus. In the series, Coolidge plays Tanya McQuoid, a lonely, wealthy woman on holiday who dresses in dolce vita style. Her on-screen looks have earned +56% more clicks for floral dresses through March 2023, while the ultra-glamorous outfits consisting of tight dresses and sky-high heels that the actress wears in her public appearances have earned 59% more clicks on Stylight for animal print and 164% more for sheath dresses.
Rina Sawayama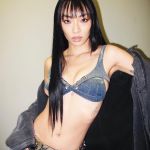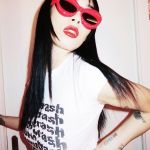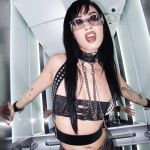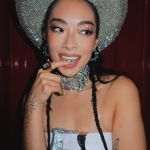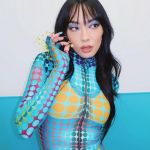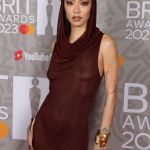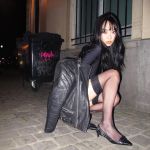 Pop star, actress, model and it-girl. Lately, she's starred in the fourth film in the John Wick saga and attended the Schiaparelli fashion show where she sat front row alongside other celebrities, but no matter what the occasion, Rina Sawayama is always the coolest girl at the event. Edgy, eclectic, non-conformist, she can go from a total denim outfit to a cowgirl style, from space glam with glitter eyeshadow and diamond lips to a sophisticated lady in Saint Laurent. Keep an eye on her!
Evan Mock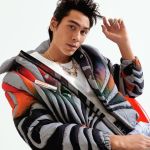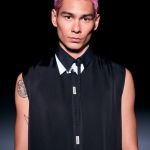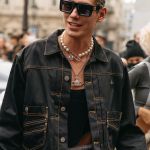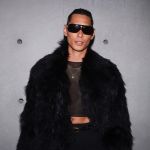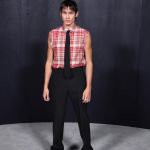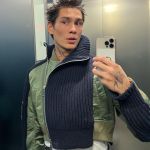 Actor, model and skateboarder, Evan Mock is as versatile a talent as his looks. Made famous by his role as Aki in the HBO reboot series Gossip Girl, he began his modelling career when he was discovered by an agency on the street. Since then, he has worked with brands such as Calvin Klein, Louis Vuitton and Saint Laurent, and eventually started his own street style brand called Wahine. Why is he on the list of trendsetters of 2023? Because of his ability to blend skateboarding culture, surfing and high fashion, which led to the hashtag #evenmockstyle on TikTok reaching more than 23.8K views and demand for tank tops on Stylight skyrocketing by 425%.