Fashion for dark ages
The Middle Ages return to influence contemporary aesthetics
Wars, growing poverty, obscurantism, the rights of women and marginalised groups increasingly at risk, a planet on the brink of a water crisis, ... the second decade of the 2000s resembles a Middle Ages without knights in shining armour but full of fears and uncertainties, a long Middle Ages whose end is not yet in sight. And when the future becomes uncertain, art and fashion look back to the Middle Ages, the real Middle Ages that return to inspire TV series, books and catwalks. On YouTube, bardcore videos are piling up in which pop and rock songs are rearranged with mediaeval sounds; on TikTok, content with the hashtags #ladyknight, #elfhame, #witchtok and #medievaltiktok is accessed millions of times; Series like House of the Dragon and The Rings of Power are among the most-watched of the autumn; and Lapvona, Ottessa Moshfegh's latest book set in a fictional mediaeval fiefdom, has hit bookstores.
Designers, like other creatives, have often embraced the mediaeval aesthetic in their collections, dressing models as ladies, knights, minstrels, kings and queens, witches and fairies, mixing elements from history with others from folklore. A few examples? Dior's FW1998 haute couture, Alexander McQueen's FW10 and FW13, Chanel's Pre-Fall 2013, Dolce & Gabbana's FW14, Valentino's SS15 and Paco Rabanne's FW20. Capes, hoods, tights, tunics, armour, houppelande dresses, chainmail, bodices and corsets, revisited ad hoc, are returning in more and more brands. Blumarine was the latest to fall under the spell of the dark ages. For the autumn-winter 2023 collection, Nicola Brognano fused the fashion of 2000 with the myth of Joan of Arc, bringing contemporary heroines to life in tight-fitting, silver Lycra dresses and long, openwork knit tunics. At Rodarte, too, mediaeval allusions helped dress a coven of beautiful witches in long black dresses ready to cast a spell on anyone who got in their way; while the soft, layered jumpers seen at Miu Miu for SS23 looked like some kind of 2.0 reimagining of the night tunic from that era.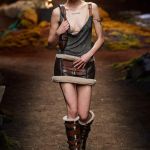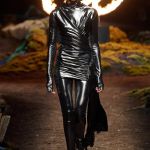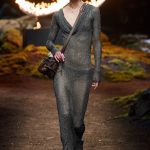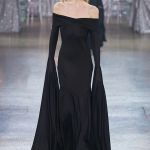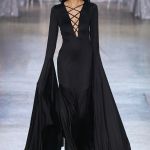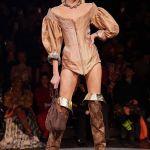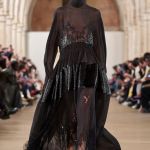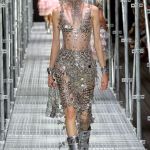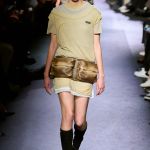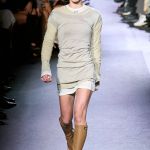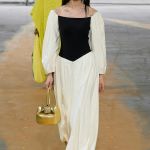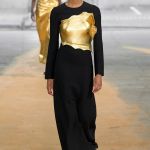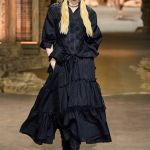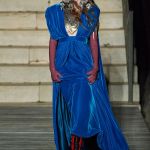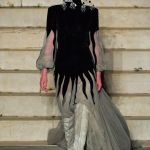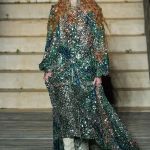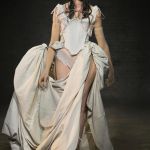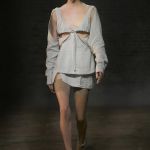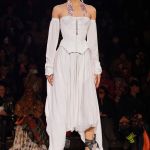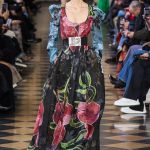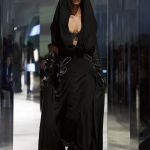 Maybe we can not talk bardcore in fashion yet, but if a return to a more restrained style of dress is not enough to reflect the recessionary mood in the air, chainmail and tunics could be the next step in dressing up the malaise of this dark 2023, in the hope that knights, witches and elves will also come to help us imagine a better tomorrow.