It's spring again with Acne Studios' SS23 campaign
Devon Aoki is the new face of the SS23 campaign amid pink sheet Vichy dresses
It may be the approach of spring, the change of seasons, the sun peeking through the clouds now and then, but there is one certainty that unites each of us at this time: we are tired. And it is in this sweet, magnolia-scented slumber that Acne Studios lulls us with the release of its new SS23 campaign, amid soft silk scarves and the face of Devon Aoki looking us straight in the eye. The US model and actress embodies the Swedish brand's SS23 collection, which was launched at Paris Fashion Week last September to celebrate Acne Studios' 10th anniversary. The collection reinterprets the concept of love with a distorted look and plays with the original meaning of the traditional archetypes of romance.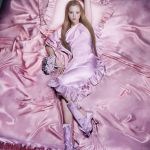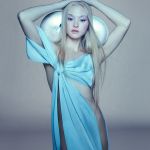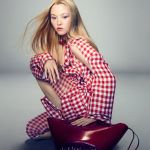 "I love the energy behind Acne Studios," said Devon Aoki. "The pieces are beautifully crafted and perfectly dressed as if they were works of art swaying on the catwalk. Feminine, strong and with a touch of experimentation. " The actress added that her favourite look from the collection was a sheer column dress with colourful petals, paired with a pink leather coat lined with iridescent silk and stiletto heels with a bow. "A delicate look, but with a groundbreaking element." Shot in Los Angeles, the campaign was directed by photographer and visual artist
Carlijn Jacobs
, who immortalised Devon Aoki as a mysterious muse in the collection's most iconic looks. "Carlijn is a great talent, I already knew her work and felt we would do something extraordinary together," said the model. "When you meet her, you can feel that she exudes great creative energy and is a strong storyteller."
How could we forget the set of the
Acne Studios
show that had us dreaming of the most beautiful pyjama party ever for SS23? Carlijn drew on the same inspiration, snapping Devon on soft pink sheets while wearing the sheer tulle dress with a deconstructed giant blue bow. Symbolising the union, the model is wrapped in organza ribbons that follow the lines of her body. Unexpected elements like the oversized shell earrings framing her straight blonde hair also make an appearance.
There's no spring without red and white Vichy
, but here the classic codes are deconstructed and lacquered with shiny patent leather and pointy metal studs, all paired with a retro floral bra. Very Acne.