Jimmy Choo launches capsule collection dedicated to Sailor Moon
Luxury shoes meet the world of manga
Jimmy Choo celebrates the 30th anniversary of Pretty Guardian Sailor Moon with a capsule collection dedicated to the iconic manga series by Naoko Takeuchi and her magical friends around rebellious schoolgirl Usagi Tsukino, goddess and guardian of the moon, who have won millions of fans over the past decades, including Billie Eilish, Hunter Schafer and Lizzo. The collaboration glamorously reinterpreted the style of the five heroines by focusing on footwear and drawing inspiration from their assertive personalities that entered pop culture as examples of female empowerment, as Sandra Choi, creative director of Jimmy Choo, points out:
«Pretty Guardian Sailor Moon is a unique global phenomenon - a manga and anime that resonates, bridging cultures and languages, speaking to different generations, bringing us all together. That is what drew me to this project, to celebrate 30 years of Pretty Guardian Sailor Moon through this collaboration. Being able to work so closely with Naoko Takeuchi has been so inspiring. This collaboration underscores our shared values not just of female empowerment but for fashion's ability to inspire inclusivity and individuality through personality and self-belief. The notion of transformation via fashion is central to Naoko Takeuchi, and clothes play a vital role in the identity of her super heroines, especially their shoes, the most powerful transformer you can step into».
The result is an exclusive homage to the Sailor Moon universe, starting with a pair of knee-high stretch boots that highlight Moon's dynamic spirit and are adorned in signature fuchsia with crystals. Ami Mizuno aka Sailor Mercury is the guardian of wisdom and protector of the water planet, which is why her signature color is blue, a shade that makes the shiny patent leather boots with platform soles special. Sailor Mars is represented by a pair of scarlet patent leather pumps with a pointed toe and stiletto heel, while Sailor Venus, the guardian of love, is the inspiration for a pair of orange platform shoes with ankle straps decorated with Swarovski crystals. Finally, the assertive character of Sailor Jupiter is translated into green leather combat boots with rubber-lug soles and wide heels. In addition to the five shoe styles, the capsule is completed by a One Varenne Quad handbag decorated with black and white illustrations of Sailor Moon and her lover, Tuxedo Kamen (Milord).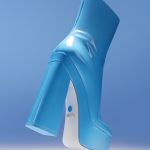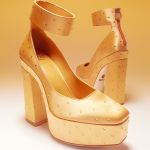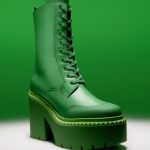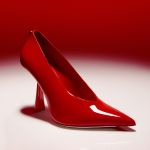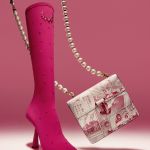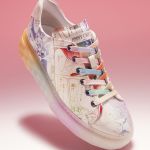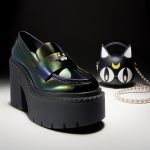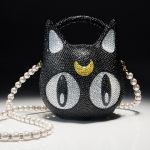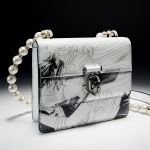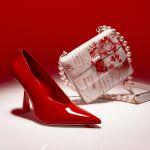 The Jimmy Choo x Pretty Guardian Sailor Moon collection will be available from 14 February on jimmychoo.com and exclusively in Europe at Selfridges with a pop-up shop set in the magical universe of Pretty Guardian Sailor Moon.