Kim Kardashian and the € 197,000 cross that belonged to Lady D
KK's latest Churchcore purchase
That Churchcore is the trend of the season was confirmed on the catwalks as well as on Instagram and TikTok. A monkish atmosphere enveloped fashion week, from the all-black tailoring of Saint Laurent to the minimalism of Givenchy's first looks, but the cross is the true accessory of the season, a must-have in Dolce & Gabbana's SS23 and in the jewellery boxes of trendsetters around the world, including of course Kim Kardashian. KK's latest exorbitant purchase on the Churchcore theme? The Attallah Cross, Princess Diana's pendant with a square-cut amethyst and round diamonds, which sold at auction in London for around €197,000.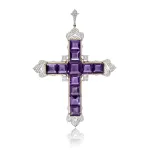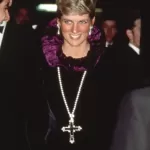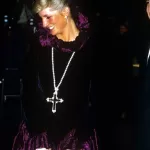 According to Vogue UK, the Attallah Cross was first designed in the 1920s by Garrard, one of Lady D's favourite jewellers. The pendant was bought in the 1980s by Naim Attallah, a long-time friend of the Spencer family, who lent it to the princess for several public appearances. History includes the evening in October 1987 when Diana wore the pendant with a matching dress by Catherine Walker at a Birthright charity gala in London. And although the necklace never officially belonged to her, it was worn only by her: «When I was growing up, we always had it on the table for Christmas dinner, but it was never worn by anyone other than Diana and has not been seen in public since her death» Naim's son Ramsay Attallah said in December.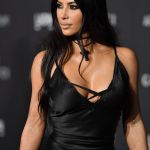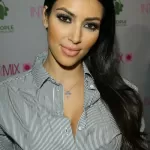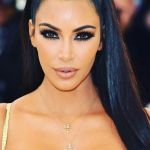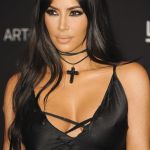 It's an archival piece that joins a long line of iconic pieces that Kim Kardashian owns or has worn: just think of her outfit for the Met Gala last year, when the star drew criticism for wearing the iconic dress Marilyn Monroe wore when she sang "Happy Birthday" to President John F. Kennedy, a concession from Ripley's Believe It or Not! Museum for the red carpet. On the same night, she wore a Norman Norrell dress that Monroe wore to the Golden Globes in 1962, while in 2021 she purchased a dress worn by Janet Jackson in her music video 'If' for $25,000. However, the latest purchase at Sotheby's marks his first public bid for archival jewellery associated with the British royal family and KK's first accessory owned by Lady D.