Francesca Michielin is the protagonist of Christmas Jumper Day by OVS
The Christmas Jumpers support Save the Children and allow the fans to meet the singer in the Metaverse
This is definitely Francesca Michielin's winter. Chosen as the host of a reality show from which her singing career started, today the multi-instrumentalist is collaborating with OVS for the Christmas Jumper Day collection. The Anglo-Saxon tradition of wearing a warm and cozy garment to show one's Christmas spirit on different occasions takes on a charitable purpose with the brand in support of Save the Children, the Christmas campaign partner to which part of the proceeds from the sale of the sweater will be donated. Available online and in store from December 1 in adult, children's and baby sizes 9/36 months, the purchase of a sweater will help support Save the Children's Famine Emergency campaign to bring assistance to at-risk girls and children around the world.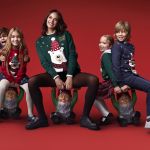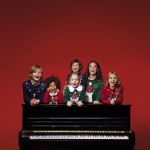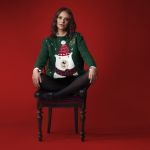 In addition, OVS and Save the Children are bringing Francesca's fanbase into the OVS Metaverse created specifically to experience the Christmas spirit: by purchasing a Christmas Jumper Day sweater, it will be possible to win the contest for an exclusive meeting with the singer on December 17 in the OVS Christmas Land digital universe on the Roblox platform, where the magic of Christmas becomes immersive. Here users will be able to discover extraordinary gaming experiences, having fun winning prizes and reaching the Save the Children tree where they can buy exclusive Christmas gadgets to support the charity's projects. Francesca, the campaign's exceptional testimonial and star of the video that chronicles the initiative, says she is extremely proud to sign the Christmas jumper:
"It's a bit like bringing the magic of Christmas into many people's homes. Among the interwoven threads of this sweater is all the commitment of those who put solidarity first, not forgetting those in need. In a society where we are all interconnected, giving a gift to help little boys and girls on the other side of the world turns a very simple gesture into something deeper, encapsulating the true spirit of Christmas."
In the Christmas Jumper Day launch video, it is Michielin herself who illustrates the special feature of the funny Christmas sweater by OVS, a perfect gift both for those who decide to donate it and for those who receive it: both will be aware that they have helped save lives.