Pangaia and Timberland launch their first capsule collection
Colorful, cool and sustainable
Pangaia and Timberland have joined forces under the banner of innovation and sustainability for their first capsule collection. The two brands chose to revisit two mutual best-sellers, the 6-Inch boot and a mule for men and women, using partially natural materials and bold colors inspired by nature. The updated version of Timberland's iconic boot features a clean aesthetic, with lacing covered by flaps and a tone-on-tone tread, and is made from renewable materials, such as responsibly produced rubber, Abaca fiber, and organic cotton. The result is a cool, contemporary and sustainable shoe, declined in three eye-catching shades: Galaxy Pink, Palm Green and Wheat.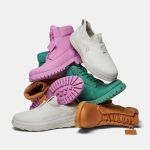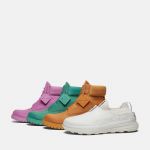 The Fabric Slip-On Mule was also made from responsibly produced rubber, Abaca fiber, and organic cotton, but shows an added focus on circularity. In keeping with Timberland's Timberloop design process. both the sole and the reinforced inner boot construction were created to be easily disassembled at the end of the shoe's useful life. In fact, the brand founded by Nathan Swartz asks its customers that once the product is discarded from use, it be returned so that its parts can be re-introduced into the production cycle and given a second life.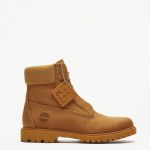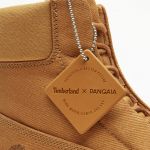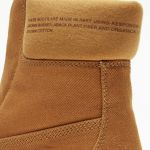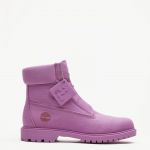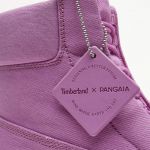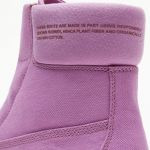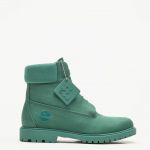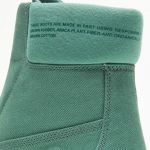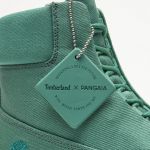 Launched last Nov. 3, the mule, in Stone color, will be available exclusively on timberland.com and at select Timberland boutiques. The price? 170€. The Premium Fabric 6- Inch Boot will be available on both brands' e-commerce and at select Timberland stores worldwide for €240.