Miu Miu studies celebrities closely in its Fall/Winter 2022/2023
"Character Study" explores brand's identity and Sydney Sweeney, Emma Corrin and Emily Ratajkowski characters
Miu Miu works on the expression of an attitude, a world in which youth, dynamism, freedom, romance, transgression, strength, and sweetness come together in search of new forms of expression. In this vision, seemingly antithetical feelings coexist in harmony in Miuccia Prada's creations in the new campaign shot by Tyrone Lebon with styling by Lotta Volkova, who specializes in sublimating dichotomies and bringing out the pleasure of contrasting concepts.: Sydney Sweeney, Emma Corrin, Emily Ratajkowski, Maty Drazek, Amber Later, Jade Rabarivelo and Demi Singleton are the subjects of a close study on the theme of identity that unites with a red thread the actresses and models to bring out from their eloquent gazes the facets of the individual protagonists, strictly in silence.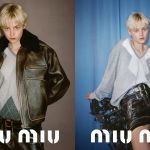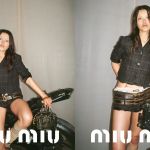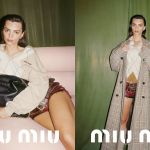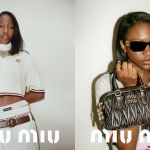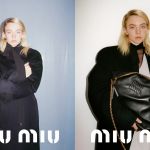 The Milanese brand chooses a diverse cast of characters representing different aspects of creativity. There are British actress Emma Corrin, famous for playing in the fourth season of The Crown; Euphoria star Sydney Sweeney, who we will soon see in Madame Web, the next film in the Sony Spider-Man Universe; and Demi Singleton, an eclectic talent who recently enjoyed great critical acclaim internationally as the young Serena Williams in the film King Richard. Emily Ratajkowski, actress, model, activist and author of the book My Body, published in 2021, makes her Miu Miu family debut sporting leather micro shorts, argyle pullover, tartan maxi coat and leather shoulder bag, all items from the fall/winter 2022 collection. In front of Lebon's camera lens also models Amber Later, Jade Rabarivelo and Maty Drazek.
The combination of the Miu Miu crew and the garments from the winter collection creates a series of fascinating, provocative, direct portraits that catch our eye and project us into a mood of coolness and proudly imperfect beauty.