Jordan Brand launches Global Women's Collective
33 women invited to redefine the brand with their vision for female empowerment
Jordan Brand has announced the launch of Global Women's Collective, a new program that aims to redefine the Jumpman logo and what it stands for, updated it and opening it up to the creativity and needs of women. Launched during Women's History Month, the initiative involves 33 women, shot for the occasion by Dana Scruggs, who will be the protagonists of a series of panels, events and mentoring lasting six months, all designed to provide them with the skills they need to grow their personal initiatives. Each of the participants in the program comes from 6 major cities (Los Angeles, Chicago, New York, London, Paris and Shanghai) and from different backgrounds. They have either worked with the brand in the past or distinguished themselves for their commitment in various sectors: from basketball to trainer culture, from visual arts to music, from entrepreneurship to corporate business. In addition to the opportunity to share experiences and gain expertise, each will receive a grant that they can invest at their discretion in their own projects and communities, but will also play a role in choosing the next group of 33 women to take their place at the end of the six-month initiative.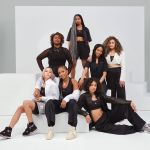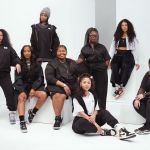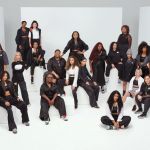 With Global Women's Collective Jordan Brand hopes to create a "curriculum project that encourages dialogue, fosters relationships and strengthens leadership skills", but, above all, to create a "bridge for these women to cross into new territories, both emotional and physical, on the court and off of it". Andrea Perez, vice-president and general manager of Women's Jordan, also points this out:
"While there has been gender equity advancement in the world of professional sports, basketball culture is lagging and remains a male-dominated and elitist space, perpetuated by brands and collectors alike. Women continue to fight to be seen, heard, and too often are pitted against one another for a seat at the table."
The ultimate goal is to give women the opportunity to team up, develop connections and skills that allow them to assert themselves and make their voices heard in an industry, basketball and trainer culture, in which they are often relegated to the sidelines. At the same time, the new initiative will allow Jordan to improve its brand image and increase its sales spectrum. By enlisting the advice of these talented women, Jordan will be able to develop better, more inclusive products that are adapted to the needs and the many shapes and sizes of women's bodies, making them more appealing to women.