5 items to steal from the Men's MFW runways
From Prada's leather coats to the polo-catsuits by JW Anderson
Milano Fashion FW22 dedicated to men's fashion is over. From January 14 to 18, 2022, Zegna, MSGM, Tod's, Missoni and other brands brought new trends and future obsessions to the runway. Fendi opted for new twenties looks that seem to be an indirect homage to the Old Money aesthetic; JW Anderson let himself be inspired by his childhood memories and soccer; Miuccia Prada and Raf Simons renewed and ennobled the concept of workwear; while DSquared2 and Etro dressed a group of colorful explorers and cultured, nature-loving school boys, respectively. Between special guests like Machine Gun Kelly, seen at Dolce & Gabbana, and the Hollywood cast that joined Prada's show, each designer told the almost visceral need for an elegant, yet contemporary, tailoring that is more easy, functional and genderless. The result is a wide selection of versatile new essentials, perfect to upgrade anyone's style.
G-club has chosen for you 5 to steal from the Men's MFW runways and add to our shopping list.
The tailored jacket by Ermenegildo Zegna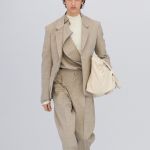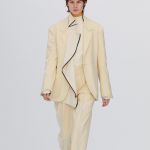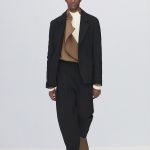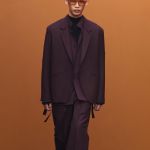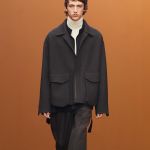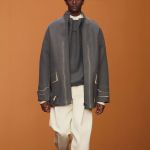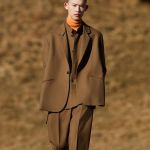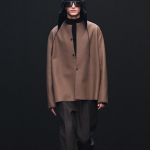 There is a keyword that defines Zegna's FW22 collection: "hybrid". It is the format chosen to show the new clothes, a short film set in the Oasi Zegna, in Piedmont, and a fashion show in Milan. But hybrid, conceived as an overcoming of conventional categories leading to progress, is also the mood from which Alessandro Sartori started to create a new concept of dress that, instead of the classic vest, introduces a sort of windbreaker in water-repellent shearling. The models that alternate on the catwalk exude vibes of relaxed coolness, enhanced by an almost ready-to-use and modular styling, rooted in the impeccable tailoring that has always been part of the brand and in knitwear to dress a contemporaneity that goes beyond any gender barrier. Each item, from soft joggers to shacket, seems perfect to become part of the wardrobe of men or women, but the real highlight, able to give a twist to even the most monotonous of outfits, is the jacket. For the next cold season, Zegna presents blazers with large pockets and small blousons with square shapes, easy to imagine with a pair of high-waisted shorts or even with jeans and a pair of high heels in vibrant colors. Like those of The Attico, an interesting combo to add a girlie touch to the elegant colors selected by Zegna, ranging from neutral tones of cream to dark and burnt browns to blue and aubergine.
The turtleneck sweater by Etro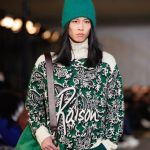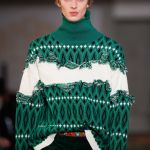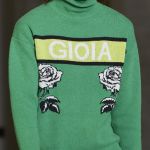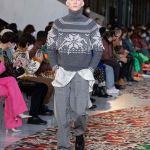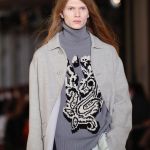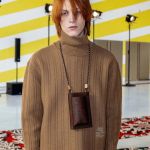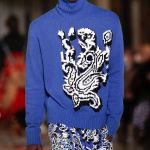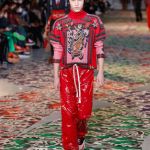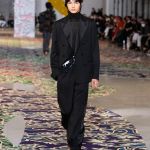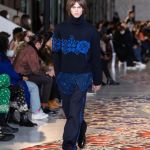 Etro guys are young school boys who face the adventure of life with a book in their pocket or in their hand. But also with a lot of coolness. Poised between bourgeoisie and revolution, between pop and cozy mood, they wear multicolor clothes with soft shapes: robes, caftans, silk shirts, cabans, jackets embellished with wool bands placed on the hips like bustiers, velvet suits and down jackets. All made special by the writing Gioia hidden in the linings. The must-have? The turtleneck sweater, of Nordic inspiration, declined in monochrome version (also glittered) or with different decorations ranging from the characteristic paisley of the brand to the polar star, from the wolf to the snow crystals, from the rose to the anchor. The choice of colors is also wide, a palette made of green, yellow, blue, orange, camel, gray or black. The last step to decide is how to wear it: to face with style the evenings in the cabin or the walks in the city? With a pair of leggings and high boots or with a miniskirt and combat boots?
The leather coats by Prada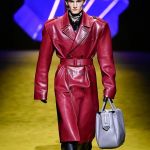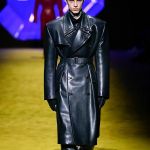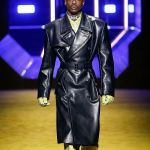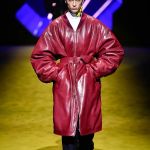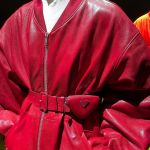 "We had an eloquent fashion in mind, garments that had meaning. Clothes capable of making people feel important and that they were, in themselves, important. Not a disposable fashion, but something that had meaning, longevity and relevance. The concept of classic is very important."
Miuccia Prada introduces with these words Body of Work, the new collection created by two hands with Raf Simons. The result is a group of models that tread the ochre carpet of Fondazione Prada wearing tailored suits with structured shoulders; work jumpsuits that, made in patent leather and nylon, become eclectic daywear pieces; trapezoidal parkas; soft minimal turtlenecks; double-breasted jackets with hidden buttons; felt redingotes; Re-Nylon bomber jackets with oversized proportions; long coats embellished with mohair inserts on the edges and sleeves, completed by matching gloves and, on the feet, ankle boots with squared toes. All coats, especially those in leather, have severe proportions that recall an eight: the shoulders are important, oversized, in juxtaposition with a very narrow waist. The effect? A bit '80s, a bit' Matrix, a bit' German Expressionism style, a bit' Stasi and a bit' Balenciaga by Demna Gvasalia. A tip: accessorize with a balaclava or bonnet like @leitalienne and @leiasfez do.
The polo catsuit by JW Anderson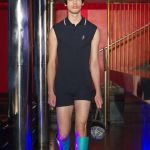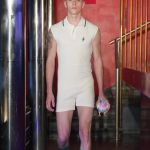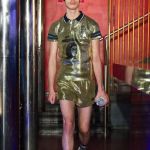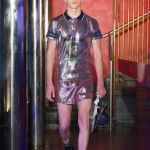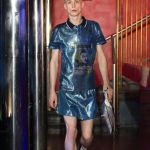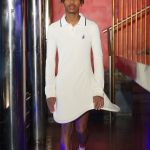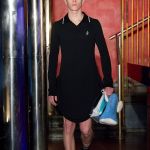 JW Anderson's latest collection is colorful, fun, a hymn to optimism made of genderless outfits, a bit camp, made special by eccentric details such as hoola hop hems or knit knots. If the pigeon-shaped clutch bag is definitely the oddest accessory, the catsuit-polo shirt is the most interesting piece, perfect even for the hotter seasons. The British designer, inspired by the world of soccer and a documentary on Cristiano Ronaldo, took one of the essential menswear items and, freeing it from any traditional or macho connotation, turned it into a series of tight-fitting catsuits, minidresses and outfits covered in pearlescent sequins, which are paired with chunky loafers, vinyl boots and Baby Spice style Mary Jane. If you've been won over by the 2022 catsuit trend, probably you'll like this sporty-camp version.
The down jackets by K-Way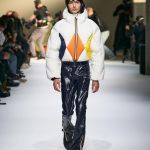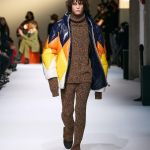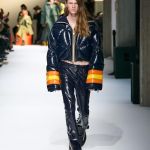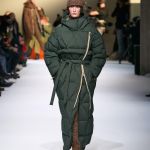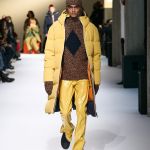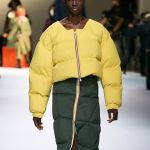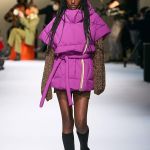 The down jacket is the must-have item not only this winter, but next. And that is also the focus of the new K-Way collection. The historic brand of French origin brings on the catwalk this piece declined in different colors, shapes and lengths, making it easier to find the right model to add to our shopping list. You can choose between cropped, midi or long to the feet; vinyl effect or decorated with yellow, orange and electric blue 50s lozenges; with hood or crater neck. The girliest? The hybrid one between vest and mini dress. If the wow effect is what you're looking for, our tip is to opt for the extra-long down jacket and wear it with a bodysuit and a pair of strappy pumps as Valentina Siragusa did at the FW22 K-Way fashion show.