Are beanie charms the new obsession of 2022?
Bella Hadid gives us the answer with an outfit poised between Y2K, rave mood and kidcore
If you think that the woolen beanie is just a useful tool to endure the winter chill, you are very wrong. Despite the fact that right now its kingdom is invaded by balaclava mania, the beanie has no intention of abdicating and, for this reason, it is constantly renewed, getting new shades, textures and details. All it takes is a brighter shade to color the grayness of the first months of the year or the addition of a small veil and a row of crystals to give it that chic and sparkling touch that makes it a must even for the prestigious red carpet of the Met Gala, worn by Rihanna. The latest trend that could be very popular in 2022? Decorate it with small charms. As often happens in recent years, the pioneer of the upcoming fashion obsession is Bella Hadid.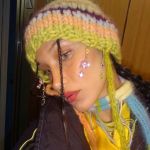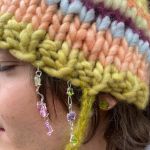 The model was spotted just before New Year's Eve roaming the streets of New York with an outfits poised between Y2K, rave mood and kidcore. Different inspirations work perfectly on Bella, giving her a look that is both laid-back and captivating. The youngest of the Hadid sisters wore an oversized adidas jacket, layered with a vest and a vintage yellow t-shirt by Kenzo, combined with cargo pants and sneakers made by adidas in collaboration with Bad Bunny. The accessories gave a colorful and cool twist: 90s techno glasses with yellow lenses, necklaces by Bulgari, The M Jewelers and Mazza Boutique, a multicolor scarf and, above all, a very special beanie.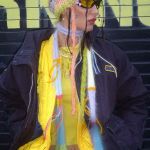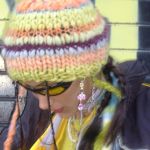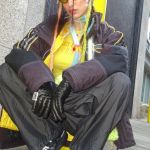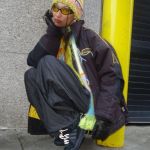 The item, featuring precious gemstone pendants and made especially for Bella, is the result of a collaboration between Brandon Hurtado Sandler, a jewelry designer famous for his sparkling and original creations, and Lindsay Vrckovnik. She is the founder of the knitwear brand Verconiik, which is becoming more and more popular on the independent fashion scene for its garments that mix eye-catching colors, cozy textures and Y2K aesthetics that have conquered not only Bella, but also Dua Lipa and the influencer Caro Dauer. The plus? Each piece is handmade by Lindsay and therefore even more unique and precious. Who wants to bet that from now on the brand will be on your shopping list and that there will be more and more celebrities, fashion influencers and cool girls who, inspired by Bella, will wear woolen hats decorated with small charms, a bit like those that we have started to attach to our cell phones?