Spooky gloves: how to make the perfect accessory for Halloween
Turn a dress into a pair of gloves for the scariest night of the year, 100% handmade
Halloween is here and finally this year we could return to celebrate it, organizing small parties at home or wandering through the streets of the city. The hardest thing is to find the perfect outfit, or even just a small detail to celebrate the scariest night of the year.
What details to focus on? There is no Halloween without a cloak, perhaps as fiery as Sarah Jessica Parker's at the 2015 Met Gala, or as stiff as that of Rick Owens' fall / winter 2012 fashion show. Then opt for a total black or white outfit, no middle ground, Morticia or Corpse Bride, take as an example the dress of Grimes or Kim Kardashian from the last Met Gala, or those that took to the catwalk for Jean Paul Gaultier, Rodarte and Alexander McQueen, the undisputed king of the Gothic style. It's better if you choose the fishnet and a make-up in shades of pale white and pitch black; if you want a little color, choose only on red and orange. Top it all off with a pair of kitschy gloves, here's how to make them ...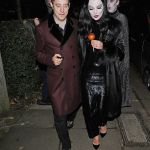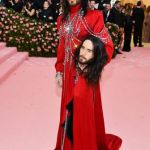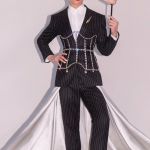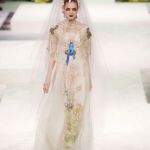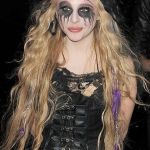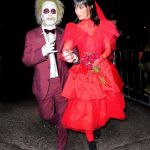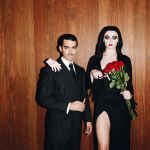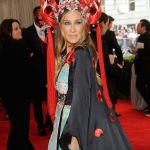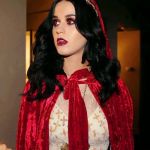 In the experiment, we made the gloves by recycling an old dress that is now out of fashion, shiny enough to give that slightly scary and kitschy style perfect for Halloween. Their size and length can vary according to needs and tastes, we have made them long, for the evening, in black satin. We then finished it off with red fake nails, macabre enough to be in line with the scary night.
What do you need?
An old black dress, fake nails, sewing machine and scissors
STEP 1:
First take the dress and put your hand on it; spread your fingers wide and bring the outline of your hand back to the fabric. Once done, cut the dress, trying to leave 1 cm of extra edge. Repeat this operation 4 times, 2 for the right hand and 2 for the left.
STEP 2:
Once you have all 4 pieces, sew them together 2 by 2.
STEP 3:
Turn the gloves on the right side, try them on and apply fake nails over them. Color your nails as you like.