Pure futurist femininity in Mugler's FW21 collection
Bella Hadid, Lourdes Leon, Amber Valletta and other models wear Casey Cadwallader's sensual new creations
Casey Cadwallader once again goes digital for Mugler's FW21 collection, presenting a dynamic and captivating fashion film co-directed with Torso Solutions. Suddenly, the viewer is immersed in a dystopian scenario, a white room where Bella Hadid, Lourdes Leon, Amber Valletta and the other models move to the syncopated rhythm of the techno soundtrack. Beautiful and confident as only those who wear Mugler can be, they walk on this futuristic catwalk alternating jumps and turns that make them look like characters in a stylish video game. Around them there is a mysterious crew in total white morphsuits that appears and disappears thanks to a game of shadows, strobe lights and zoom in and out, constantly hovering between what happens in front of and behind the camera.
Cadwallader conceives the brand's new woman as if she were the mistress of a sci-fi tale, a modern evolution of the supermodels dressed by Thierry Mugler, the same ones who looked like divine cyborgs in George Michael's cult 80s video Too Funky. Like his predecessor, even the new creative director designs clothes that dress and sublimate the female body, proposing a strong, sensual, almost alien femininity. At the base of the collection is an alternation of contrasts, full and empty spaces, exposed and hidden skin (this time emphasized by the use of color blocking): cut out dresses, tight catsuits, couture bondage bodies, high-waisted leggings, deconstructed trench coats, jackets with sharp shoulders, rah-rah skirts and patchwork denim. The innovation of this season are the hints of color breaking the black, but also the materials such as mesh with star pattern, techno jersey and recycled lycra that has a sort of liquid effect. Even the accessories, from micro chains to shoes made in partnership with Jimmy Choo are interesting and super sexy.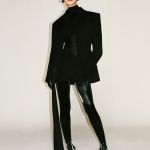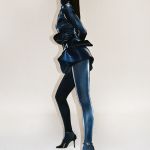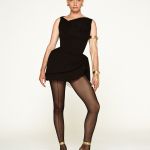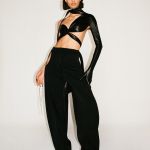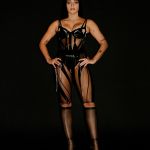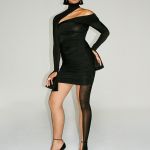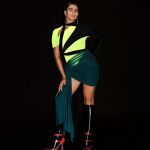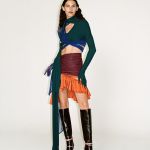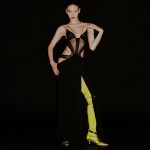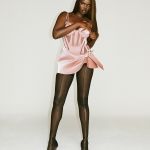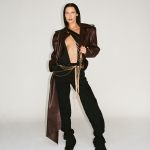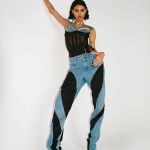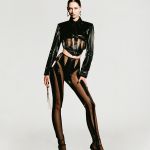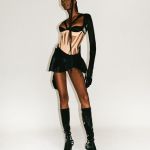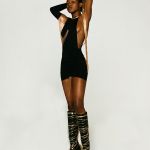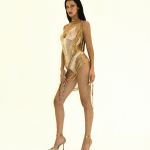 Making both the see-now-buy-now collection and the presentation even more special is the stellar and super-inclusive cast. As always, since his appointment as creative director, Cadwallader brings to the runway a true celebration of femininity in all its aspects, opting for multi-ethnic models with different bodies: from the beloved Bella Hadid to Lourdes "Lola" Leon, from the iconic top of the '90s Amber Valletta to Jill Kortleve, from Dominique Jackson to Kai-Isaiah Jamal.