The new watches by Swatch x Supriya Lele
The brand's heritage meets the creativity of the British designer for a colorful and cool collection
Swatch confirms its support for emerging talent by hiring designer Supriya Lele to revisit the Swatch SKIN CLASSIC. The designer, who won the LVMH Prize Fund in 2019 and is a favorite of stars such as Dua Lipa, Rihanna and Ariana Grande, looked to her Indian and British roots for the restyling of what is arguably the world's thinnest watch. She explains:
I drew inspiration from my minimalist designs, from traditional sari that unfold in transparent layers, dyed in sepia black, peacock blue, golden yellow and Madras. The Swatch SKIN CLASSIC provided the perfect canvas and wears almost like a second skin - the light, minimalist style has many synergies with my creative vision.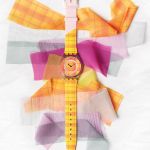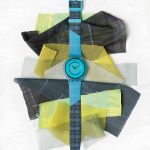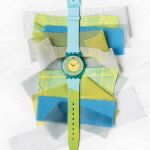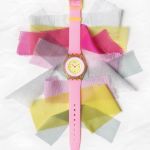 The result is a colorful, fun, cool collection perfect to be worn on the wrist anytime, which calls to mind Lele's layered clothes and her cultural background. That's why, three watches feature Madras, while the other two feature the numbers written in Hindi. For the first time, SKIN features the print on both the strap and the glass and has a new eco-friendly soul. The case of the watch has in fact been made from organically sourced plastic.
Swatch X Supriya Lele collection will be available in Swatch Stores from September 2nd and online on September 7th.