5 sustainable sneakers for spring/summer
What are the most sought after silhouettes of the moment, at the same time innovative and with a low environmental impact?
Sneakers made with the intention of having less impact on the environment have become much more common. Whether it's naturally dyed, or using recycled materials to create the fabrics used on shoes, this sector of the sneaker market is evolving every day, and the silhouettes just keep getting better and better!
So compiled here are nss G-Club top 5 sustainable picks for those of us looking to be kinder to our planet whilst also fueling our sneaker obsessions.
NEW BALANCE Vision Racer X Jaden Smith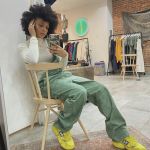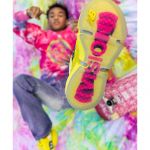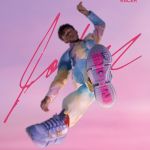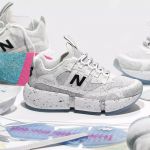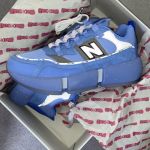 Last year, Jaden Smith joined forces with New Balance to introduce the Vision Racer, a vegan-friendly chunky sneaker. Jaden is known for being an advocate of sustainability, as shown by his sustainably sourced "JUST Water" so it's no surprise that this collaboration is also eco-friendly. Included in the sneaker is New Balance's Spinnex fibre (a material manufactured from factory waste cut-offs) and recycled polyester and spandex to achieve the chunky shape. Plus, there are a few Jaden touches, such as his signature, and an inscription on the outsole that reads "DO YOU SEE IT YET?" underneath the translucent sole. Ever since its release in 2020, the sneaker has been dressed up in a variety of bright colourways, with more likely on the way.
NIKE Pre-Day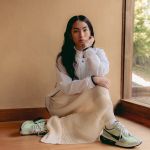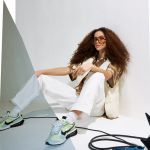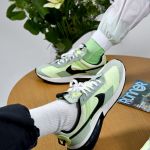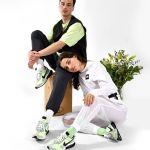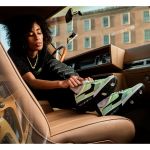 In celebration of Air Max Day 2021, Nike channels their "golden era" and future with the inclusion of a fully visible Nike Air heel unit for the first time in history. Because of the simple design, Nike was able to make the sneakers with at least 20% recycled materials. The upper, which resembles the daybreak silhouette, appears to be normal at first glance, but it is entirely made of recycled polyester. The exposed Air unit, however, is the main attraction, bringing the concept that Tinker Hatfield became renowned for to a whole new level.
ADIDAS Ultra Boost 2021 & Ultra Boost 6.0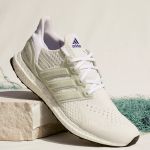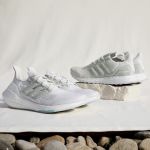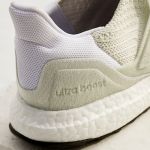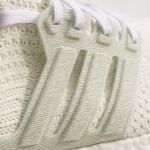 Parley and adidas have been partners for a long time, making apparel that raises awareness and helps in the battle to reduce the amount of plastic waste in our oceans. The Ultraboost has always been Parley's go-to adidas silhouette, especially when it was the hottest shoe on the market in 2017-18. They are still innovating and developing new ways to use plastic in their sneakers today. Primeblue, a high-performance recycled material made in part with Parley Ocean Plastic, is used in both the latest adidas Ultraboost 2021 and 6.0 models. In classic Parley fashion, the palettes were left undyed with ocean blue highlights.
ASICS Earth Day Pack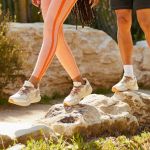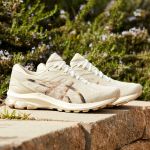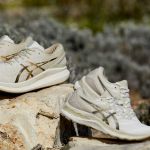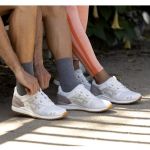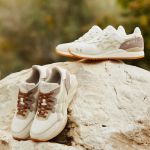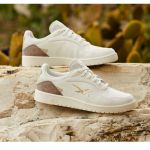 Earth Day is a worldwide celebration that reminds us to appreciate nature and spend quality time outdoors. In honor of this year's Earth Day, ASICS crafted their most environmentally friendly sneaker pack yet. The Japanese brand took a circular approach, preventing several tons of textile waste from ending up in landfills. A few of ASICS most iconic sneakers are included in the pack, such as the OG Gel Lyte III, Skycourt, and Tarther Blast. Since less dye was used to save on water waste, they are all coloured in light and creamy earth tones. Additionally, each sneaker is also branded with a sunflower logo, a nod to ASICS' pledge to planting the seeds of a brighter future.
VEJA Venturi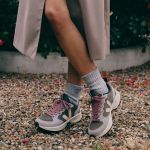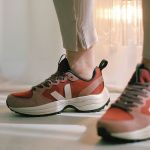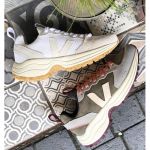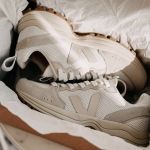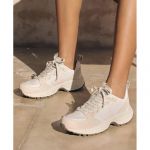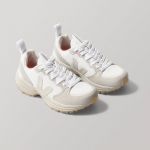 A brand that may not be the most well-known in the sneaker world, but is a firm favorite among those looking for a more environmentally friendly everyday classic. Veja is a French footwear brand best known for their extra white, simple tennis sneakers with their signature "V" logo commonly featured on the side panels. Even so, Veja has recently ventured into new territories with the Venturi model, which is slightly chunkier but still incorporates environmentally friendly and sustainable materials. Each sneaker is made from a variety of eco-friendly materials, including a trek ready sole made of wild rubber from the Amazonian forest. And the uppers are made of water-repellent suede with leather panels, laced-up in 100% organic cotton laces.