Aleali May presents her first apparel collection for Jordan Brand
"Califia" will include pieces inspired by the designer's life, but also new Air Jordan 1 Zoom CMFT and Air Jordan XIV
Following the first images of a new Air Jordan 1 Zoom CMFT leaked last February, Jordan Brand has announced the release in stores of the first apparel collection created by Aleali May. The new project, which consolidates a partnership that began in 2017, is called Califia, after the black queen who in the fifteenth-century saga Las sergas de Esplandián gave rise to the state of California, and is strongly connected with the designer's life. In an interview with her high school coach, Shanora Holloway, May anticipated that there will be two drops. The first, to be launched on April 22, mixes the colors of the Inglewood High School team that aleali trained with while attending Hillcrest Elementary, with Los Angeles style, varsity design and the way of basketball and skateboarding. The result of this mix of inspirations is a series of graphic tees, varsity jackets, pull-on pants, multi-layered cropped shirt and a pair of shorts, declined in white, green and blue. The highlight of the collection are definitely the sneakers, a model of Air Jordan 1 Zoom CMFT featured by the upper that alternates a bright green to a bright blue, broken by accents of beige and yellow sole, but also by a mix of materials such as leather and chenille.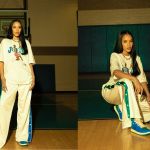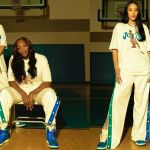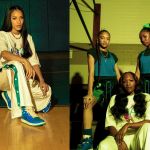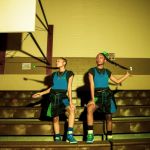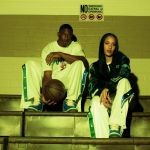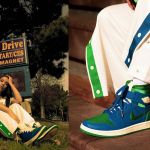 About the second drop, details are still scarce, but it is known that the focus will be a new pair of Air Jordan XIV sneakers that will pay homage to May's grandmothers and whose design will be inspired by the first piece of jewelry, jade, received as a gift from them.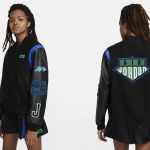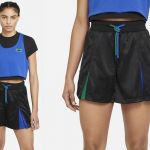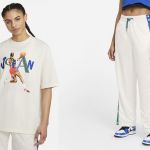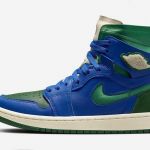 The first part of the Califia collection will be available starting Thursday, April 22 online, on the SNKRS app and at selected retailers.