The esoteric world of tarot cards of Dior Haute Couture SS21
A fashion fairytale presented in a short film by Matteo Garrone
According to legend, Monsieur Christian Dior was a very superstitious man, so much so that he loved the number 8 because he believed it was lucky, or that he used to sew lily of the valley branches into the new clothes of each fashion show to be sure of the success of his creations. These small daily scaramantic rituals were combined with a passion for the occult and the world of tarot cards that inspired Dior's Haute Couture 21 collection.
In times of uncertainty, just like those that Monsieur Dior experienced during the war, any reference to auspicious magic conveys security. I don't believe that the Tarot is divinatory, but simply that the encounter with the Major and Minor Arcana helps one to analyze one's thoughts and allows one to make choices. Today we have the feeling of being locked in this "new dimension", and turning to the Tarot can be a way that tells you, "go ahead".
Maria Grazia Chiuri says, comparing the feelings of fear and uncertainty about the future that we live in this period with Christian Dior's experience during World War II, when he used divination to get news about his sister Catherine, a member of the French Resistance, deported to the Ravensbrück concentration camp.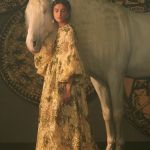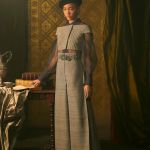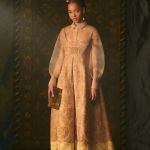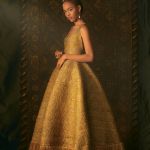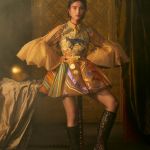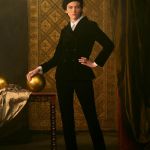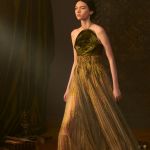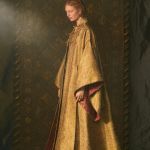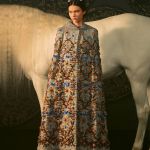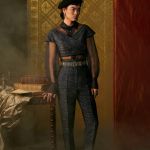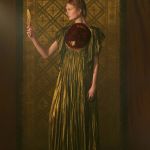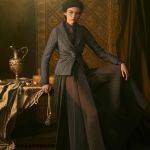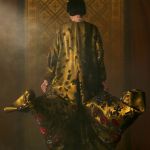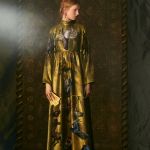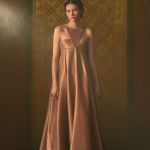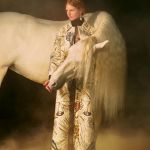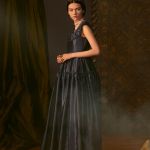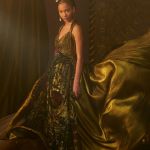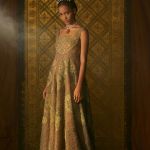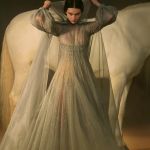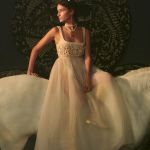 The designer turns the mysterious and fascinating divination cards, so full of meaning and symbolism, into complex, opulent and beautiful clothes. They are architectural silhouettes, worthy of a Byzantine Madonna or the princess of a fairy tale. Shapes, fabrics, textures, colors and embroideries overlap telling a story of pure poetry made, instead of words, of corsets that seem bas-reliefs, ethereal see-through skirts, velvet men's suits, jacquard capes, empire style dresses.
On the clothes, made of tweed, cashmere, velvet and organza, we see the signs of the zodiac, the stars and the aesthetics of the tarots illuminated by Bonifacio Bembo for the Dukes of Milan in the mid-fifteenth century, made even more special by the know-how of the Dior atelier and the reinterpretation of the artist Pietro Ruffo.
To enhance the appeal of its new creations, Dior has renewed its collaboration with Matteo Garrone.
A girl asks an old lady to read her tarot cards. "What do you want to know?" asks the fortune teller. "Who am I?", replies the girl. She will find out by wandering through the rooms of a castle, meeting, each time, The Papess, the Empress, Justice, the Fool, the Devil and all the other arcana that, like guiding spirits, reveal to her a hidden side of herself.
This is the beginning of Le Château du Tarot, a fashion fairy tale told by the Roman director in a short film starring Agnese Claisse (actress and singer, daughter of Laura Morante and George Claisse), set in the Tuscan castle of Sammezzano which, with its opulent and eccentric Byzantine interiors, becomes the perfect location to give life to Dior's Haute Couture 21 collection.