UGG presents its Holiday 2020 campaign
"Feel Love" celebrates real-life heroes, dedication and love
This year, now almost over, definitely marked all of us and our lives: in extraordinary times, Californian brand UGG wants to celebrate extraordinary people, especially now that the moment of celebration and holidays is approaching.
Feel Love tells stories of resilience, courage, and above all, love, to inspire other people to feel like heroes in their daily life, just like food activist LaRayia Gaston, ICU nurse Grace Kim Lee, and firefighter Hunter Hanson.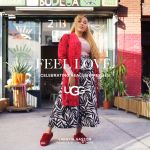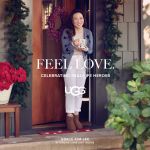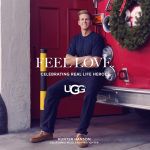 UGG allows us to discover who the protagonists of the campaign really are. LaRayia Gaston is the founder of Lunch On Me, a non-profit charity based in Los Angeles and New York that brings comfort, positivity and love to the homeless by offering organic meals and holistic care. She also owns LaRayia's Bodega, a 99-cent vegan shop that offers healthy food and training to promote young people and low-income communities.
Dedicating life to helping others is also the goal of Grace Kim Lee, a nurse in the intensive care unit of a hospital in Los Angeles. She recently received the Daisy Foundation Award, given to reward excellence in service in the field of nursing. Grace is a full-time hero, but also Chloe and Chase's mother and Justin's wife: a family united by love and passion for UGG.
The third protagonist is Hunter Hanson, a third generation firefighter. Together with his father, Hunter recently fought the so-called Bobcat Fire, one of the largest fires in the history of Los Angeles. In his private life, however, Hunter devotes himself completely to his loved ones: family, friends and his girlfriend Nathasha.
Inspired by the courage and dedication of the protagonists of Feel Love - and following the donation of $1 million to those affected by the pandemic with Better Together - UGG donated $50,000 to each of the charities mentioned by the three real-life heroes. Among these Lunch On Me, the non-profit organization founded by LaRayia Gaston, the CHOC Children's Foundation, a non-profit hospital in Orange County that defines the future of pediatric medicine, and the Wildland Firefighter Foundation, a non-profit organization based in Idaho helping families of firefighters injured on duty.
To spread this message of love even more, UGG launches the initiative #UGGTOGETHER on its social channels, inviting followers to name their "real-life heroes" and giving them the opportunity to thank their heroes with a special gift from UGG.
The protagonists of the campaign and their family wear the most iconic and trendy models of the Californian brand, like the super cozy Fluff Yeah, Oh Yeah, Fluff You, the comfortable slippers Ascot, Scuff and Coquette, the Bailey Bow and Neumel ankle boots for children, all available at ugg.com.