Zendaya's best fashion moments
From Tom Ford SS20 pink corset to Tommy Hilfiger's Cinderella style gown for the Met Gala 2019
Zendaya, a name that in the Bantu language of the Shona people means "to give thanks", she is 24 years old, has deep dark eyes, amber skin, a versatile talent that she cultivated from an early age and over 70 million followers on Instagram. This girl, born and raised in Oakland who inherited her melting pot beauty from her parents (her father is African-American and her mother is of European roots), has become famous so young that since her debut for Disney Channel in Shake it Up, featuring Bella Thorne seems to have passed at least three lives. Over the past few years she has been a hip-hop dancer, Spiderman's lover, trapeze artist of the legendary Barnum circus in The greatest showman, the tormented Rue of the cult series Euphoria, the girlfriend of Jacob Elordi (aka Noah of The Kissing Booth), brand ambassador of Tommy Hilfiger and Lancome.
Singer, dancer, actress, producer, model, activist, Zendaya Maree Stoermer Coleman has long since given up the clothes of the Disney heroine to become a style icon. All her red carpet looks are highly sought after and accounts like @zendayastylefiles are multiplying, suggesting all items to replicate them. The secrets of her style? A love for men's suits, vibrant colors, oversized coats, boyish outfits alternating with diva moments for the red carpet. With the help of her stylist, Law Roach (also the one who was responsible for Celine Dion's fashion transformation), she played with her image, giving each time a different, eclectic, but always powerful style. Among the most unforgettable results there are certainly the fuchsia bustier by Tom Ford's SS20 collection worn at the Critic's Choice Awards in 2020 which recalled the 80s vintage design of Issey Miyake and Yves Saint Laurent and the clothes shown off for the Met Gala like the Cinderella-style one or the armor celebrating Joan of Arc.
To celebrate her 24th birthday, we present the best looks of Zendaya.
Suits
Red Carpet diva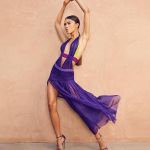 Streetstyle