Solange Knowles is a fashion icon and muse of contemporary pop
Here the artist's coolest outfits, to celebrate her birthday
Solange Knowles is no longer Beyoncé's younger sister. Or at least not just that. The girl has grown up and, from a minor dancer during Destiny's Child's tours, has turned into one of the most interesting artists on the international scene. DJ, singer, singer-songwriter, performer, visual artist, sculptor, choreographer... a single word is not enough to define her eclectic talent, that fascinating, incisive artistic vision which, according to The New York Times, has created a new kind of contemporary pop icon and driven her far away: from the stages of the Coachella to the Guggenheim Museum in New York, from the Hammer Museum in Los Angeles to the Tate Modern in London.
Her last two albums, A Seat at the Table and When I Get Home, their mix of jazz, funk, blues and pop, accompanied by politically engaged lyrics, gave a vivid and beautiful representation of the black culture, marking the beginning of inner and aesthetic evolution. It's a sort of rebirth, of empowerment, the result of a very long journey, made of ups and downs, a debilitating disease (neurovegetative dysautonomia), the inevitable competition with her diva-sister.
My style has evolved and changed so much over the last 10 years, and I think that's one of the most fun things about being a girl is getting to experiment and have fun and be light and express yourself through that. - She recently told to Fashionista - Since this record has come out, I think it's been really important to me to really communicate through all of the facets of imagery and art that are associated with the album. Because I have been really honing in on the most clear and direct way, it's kind of evolved my performance style to a much more understated, minimal and direct way of communicating through fashion and style. I looked at a lot of modern dance costume designers - Trisha Brown, Martha Graham, Bill T. Jones - and have been really inspired by setting a strong colorway and letting the silhouettes be the best that they can be for movement and how your body looks in movement.
Solange is no longer the goofy teenager who wanted to marry Brandon Boyd (the leader of Incubus), who loved brown lips liner and capri pants, the same one to whom she wrote a beautiful letter published by Teen Vogue. Now she is a proud, passionate, refined, sophisticated black woman who has shaped for herself an extremely refined aesthetic full of artistic references. In her outfits focusing on curved shapes that enhance the female body and earthy colors, we can read her Texan origins, her role as a black woman artist, her musical and style icons like Kate Bush, Bjork, Erykah Badu, Lauryn Hill, Kelis, but also the artists she loves and she collaborated with: Adrian Piper, Cary Fagan, Mickalene Thomas, Carlota Guerrero, Armina Mussa... The surreal black cowgirl with Afrofuture mood who wears Telfar, Mugler vintage, Tom Ford-era Gucci, Virgil Abloh, Darlene and Lizzy Okpo is the incarnation of the new Solange, a talented artist who is deciding who she wants to be, moving among her many souls: from mother to performer, from the icon of Black female empowerment to political activist.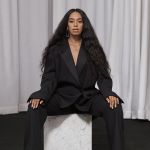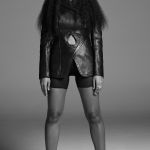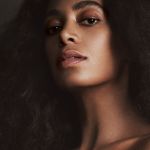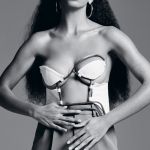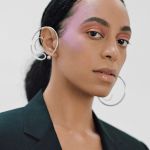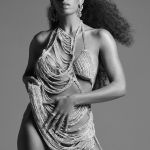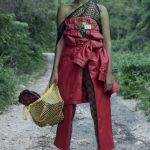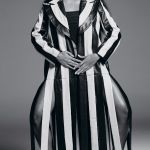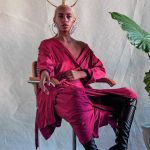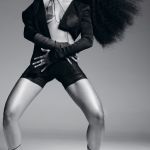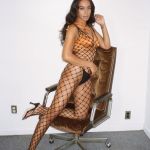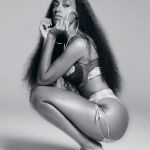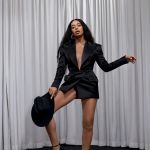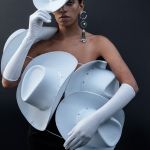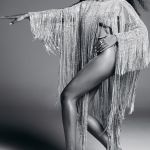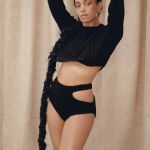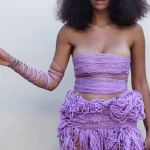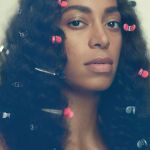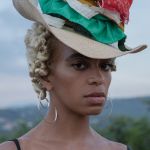 To celebrate her 34th birthday, we have selected the same number of Solange's best fashion moments.