The chic loungewear of Jacquemus
Simon Porte's first capsule collection is exclusively on SSENSE
After the success of the campaign shot on FaceTime with Bella Hadid, Jacquemus presents Une soirée in intimacy avec Jacquemus, its first capsule collection. Simon Porte has created, exclusively for SSENSE, a series of 13 loungewear items, perfect for lockdown days.
A few months ago we decided to collaborate with Ssense for a capsule collection.The idea was to propose the perfect wardrobe to stay comfy at home. - The creative said - We did not expect to be so timely!
The proposal, inspired by underwear, includes essentials such as naked dress, shirt dress, mohair sweaters, T-shirts, shorts, bralette, tank tops with logo and a pair of sandals.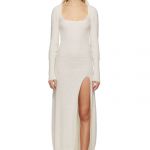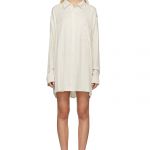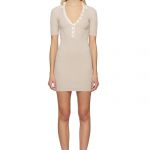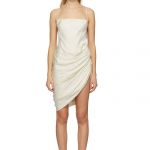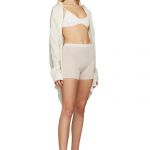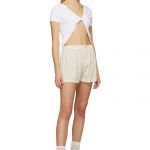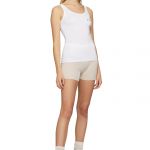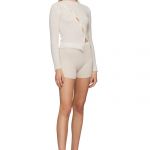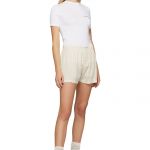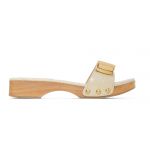 The pieces are entirely offered in white and beige and recall a bit the creations worn by Gigi Hadid and the other models during the brand's FW20 fashion show.
For the launch of the collection, which is already available on SSENSE, Porte unveiled its 10 essential items for a good night in bed. Among the items chosen there are parts of the new capsule, but also Pedro Almodóvar's Volver dvd, a book, a teddy bear, popcorn and marshmallows.