nss G-Club Muse: Franca Sozzani
nss magazine remembers the great director of Vogue Italia on her birthday
On January 20th, 2020, Franca Sozzani would have turned 70 years old. Untamed, strong, able to recognize talent like no other. In an entire life spent working in the fashion industry, she was able to turn Vogue Italia into a platform to celebrate the power of image and photography, re-imagining the magazine and the clothes as a tool to talk about social issues. She was a woman who made her way against the system and against the conventions of society, a woman passionate about her work, a maverick. This made her iconic. Even Anna Wintour wrote about this in a tribute article, the frenemy who became Franca's family following when their children, Francesco Carozzini and Bee Shaffer, got married.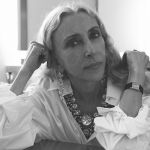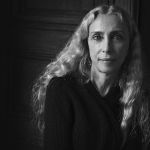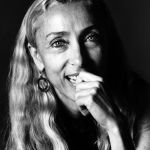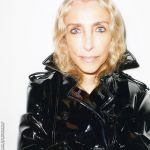 Her destiny was to live a simple, bourgeois life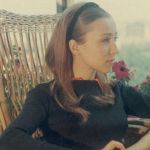 Franca Sozzani was born in Mantua on January 20, 1950, into a middle-class family. She attended boarding school at Marcelline's first, then classics studies and, finally,
Literature and Philosophy
at the Università Cattolica del Sacro Cuore, although she was interested in studying physics. Her father, though, a managing mechanical engineer at OM (Fiat group), didn't think it was the right choice for a woman. She preferred Russian literature, but she graduated with a thesis in Germanic philology for payback, just to show that she was good in the most difficult discipline. At the age of 22, she married a boy she met at the age of 15, during a holiday in Sanremo. After only three months, the wedding was already over. When she was a little girl, she thought her destiny was to live a simple, bourgeois life, but events will have something totally different in store for her.
I always thought my life was predetermined to be a normal life: house, children, golf. And then I decided that this was not the life I wanted to have. I couldn't stay home with the kids and make spaghetti.
And she adds:
I didn't want to go through life going from the white christening dress to the final tombstone.

Swinging London had a strong impact on her aesthetic vision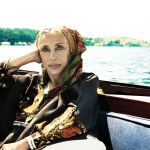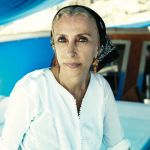 After the end of the marriage, a trip to India with her sister Carla and a trip to Berlin, Franca arrives in London. Here she falls in love with the atmosphere of freedom, the Biba boutique in Kensington and fashion.
When I went to London, I found a totally new world, and it changed me completely: not only my approach to clothes but even my way of living. We were breathing a completely antiestablishment kind of air. Maybe in my head I never came back. In London you really smelled the freedom, it changed my way of thinking completely.

Fashion comes into her life unexpectedly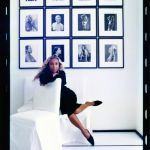 Like Miuccia Prada, Sozzani was part of a generation of Italian women who work in fashion almost by chance. She got her first job in 1973.
I was finishing university, I had a few exams to take, when I read an announcement in the Corriere della Sera: "University level girls wanted, etc.". At the time at Condé Nast there was a tradition to hire well-educated girls who liked fashion and paid little money, just because they didn't need to earn money. They were looking for two candidates: one for the editorial staff of Vogue Bambini and a secretary for the Uomo Vogue. I had the interview and they chose me for the secretary's office. But I, in front of Franco Sartori, who was also the CEO at the time, I said: "I can't be a secretary, my father would never allow me to be a secretary! ". And he, very kindly: "Then, please, leave". Then the person chosen for Vogue Bambini didn't arrive, I no longer remember for what reason. And they called me back.
Franca says, and about that period, in addition to a certain idiosyncrasy for children, she remembers two things. The first:
I decided that I wanted to work and be a stylist and I took everything seriously right away. It was '77, '78; people were very politically oriented. I came to work dressed in Saint Laurent, and everyone else was a hippie with long hair, and they always said, "Oh, that's too bourgeois," and at one point I cut my hair and only wore jeans and started a new approach. I said, "I'm bourgeois, but I can do it, too."
The second is the father's reaction:
He asked me what I was doing, and I said I had to dress the kids, you know, like a babysitter. I told him it's like cleaning. And he said, "Why do you want to do cleaning?"

She discovered the greatest photographers of our era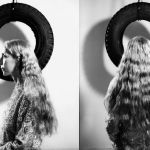 Ideas and talent lead her to become director of
Lei
(a sort of
Glamour
) and then of the male version,
Per Lui
. When the photographer
Oliviero Toscani
left the magazine, Franca had to find new talent and began working with the photographers who would become, from then on, the gods of fashion photography:
Bruce Weber
,
Herb Ritts
,
Peter Lindbergh
,
Paolo Roversi
,
Steven Meisel
,
Max Vadukul
.
Ariela Goggi
, who spent thirty-seven years at Sozzani's side, as deputy director recalls their first meeting in New York with
Mario Testino
:
We're in this apartment and somehow Mario Testino gets an appointment to show us his portfolio. He comes at the door, rings the bell and Franca says "No, no, look, sorry, I can't right now - I'll never forget it! - I have to wash my hair and I don't have conditioner, I have to go and buy it. Alright, well, if you really want, come with us and show us the photos in the meantime". And so all three of us went to buy this conditioner, while Mario showed us his photos.
And the others?
Meisel taught fashion illustration at Parsons School, Bruce Weber worked for GQ America and did shoots on kids in sports, Herb Ritts was a stage photographer, Peter Lindbergh did more gags than photographs. Since then we grew up together professionally, I gave them a magazine to publish in - first Lei and then Vogue - they taught me so much in terms of creativity.
Sozzani has always given everyone the chance to express themselves freely, believing that fashion could be much more than shoes and handbags. And they rewarded her by creating shots, stories, worlds that shaped contemporary aesthetics.

Vogue and the power of images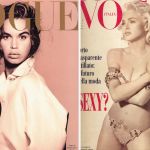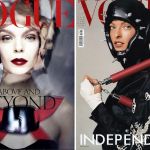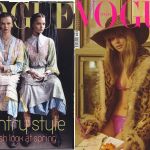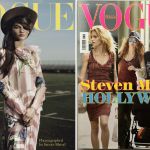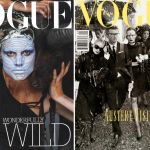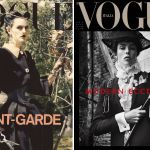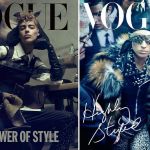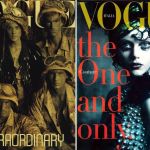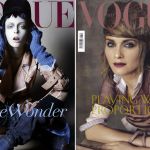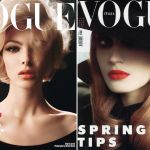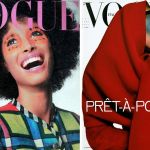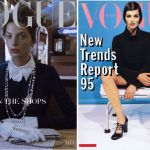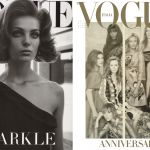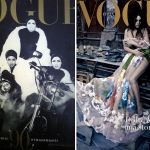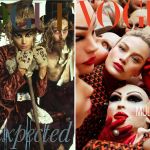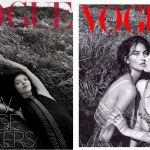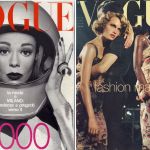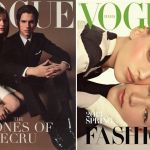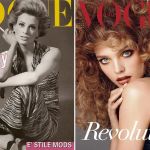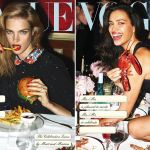 In 1988 Franca Sozzani became director of Vogue Italia, a role she held for 28 years until her death in 2016. The first cover: Robin MacKintosh wearing a Ferré white shirt, portrayed by Steven Meisel and three words: "The new style". The one that marks the beginning of a golden age for the magazine features Madonna in a Marilyn Monroe look. Behind the camera was still Meisel, as it was always going to be until 2015. Great storyteller, the photographer proved to be Franca's perfect partner in crime to subvert the rules, demonstrating how fashion iconography can be a vehicle for content. The great merit of "the Pedro Almodóvar of fashion publishing" (as the art-director Fabien Baron called her) is that, long before the phenomenon of Instagram, she realized the power of an image.
Why would anyone buy Italian Vogue? They wouldn't – only Italians read Italian. And I love Italy and am very happy to be Italian but I always knew we would have to speak to the rest of the world, and the way to do that was through images. That it was the way to get attention: to push concepts through pictures that other countries would not do. Today, all our language is visual, and that seems normal. But when I began…
The director repeats this in several interviews, underlining how she was able to use a supposed to be "glossy" magazine about nice coats and nice skirts to launch messages. Bold and unconventional, she was not afraid to attract criticism or risk being fired, building covers and long editorials on social, political and even environmental issues. In 2008, the same year Barack Obama became the first black president of the United States of America, she published the Black Issue, an entire issue with Naomi Campbell on the cover focusing on the beauty of black women. A statement, taken once again by Meisel, against racism in the fashion world in order to reveal the lack of diversity. Reissued twice, the magazine became the best-selling number ever of Vogue Italia. Other unforgettable works include Belle vere with curvy models as protagonists; Horror Movie, Meisel's editorial depicting the cultural normalization of domestic violence against women; Makeover Madness starring Linda Evangelista, Missy Rider and Jessica Stam playing the obsession with aesthetic surgery. Very beautiful are The Latest Wave/ Water & Oil shots, a report inspired by the oil spill of the Deepwater Horizon platform in the waters of the Gulf of Mexico, starring Kirsten McMenamy in a mermaid version.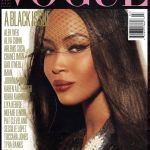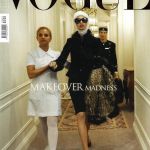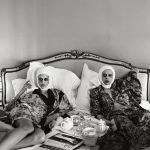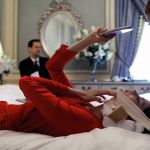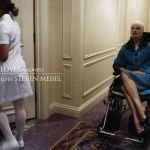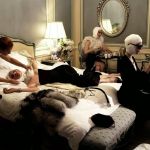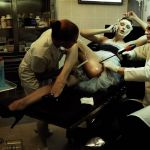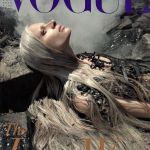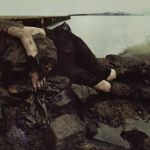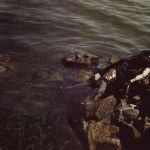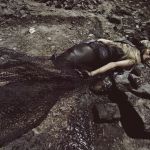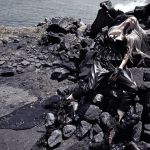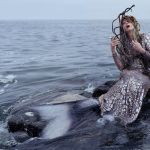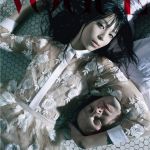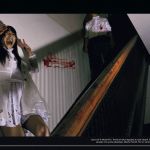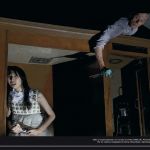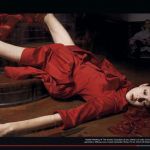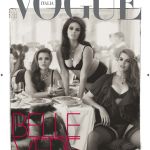 Now that Franca is no longer the director of Vogue Italia, current issues continue to be the leading player, but in a completely different way. In the January 2020 edition, for example, the photos were replaced by drawings and illustrations, a decision by the new director Emanuele Farneti in favor of sustainability, defined as "the challenge to talk about clothes without shooting them". The journalist believes in a Vogue more linked to words than images, made up of longer articles, interviews and podcasts, a brand-new work on fashion writing. For Sozzani, on the contrary, the images spoke a universal language.

The pope of fashion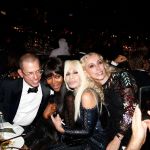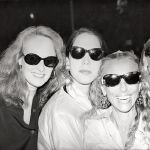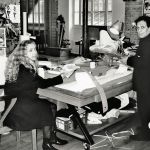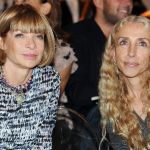 Giorgio Armani called Sozzani "the pope of fashion", referring to the power and influence that her work has had in the fashion world. Her credits are many. She was the first to choose Naomi Campbell for the cover of Vogue and the first to open a website for the magazine. With the Editor's Blog and Vogue Encyclo she involved readers, while through the Who's On Next project she promoted the work of young creatives. Tireless, in 1992 she became godmother of Convivio, the most important charity exhibition-market organized in Italy for ANLAIDS and only two years later she was proclaimed editorial director of CondèNast. She was not afraid to say:
Fashion shows are the most boring thing God has sent on earth but also the only thing that allows you to understand a collection.
Or to say:
I think people should buy more mirrors than clothes, to see themselves before going out before they go out. There are people who are willing to do anything to pursue fashion, but I think clothes should match their personality, that's the style. If I'm going to be a testimonial for signatures, a kind of prototype for someone else, then let them pay me.
She confesses:
Yes, I am a winner! Not because I'm arrogant, but because all my ideas have been successful. I'm a woman who works and works a lot and fought for the things she wanted, even risking it, three times I was fired, but if you do a job you believe in and you're lucky enough to be recognized for the things you've done, then maybe you have power, which means you've won in exposing your ideas.

Ladylike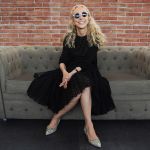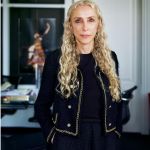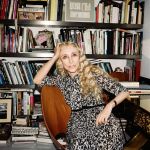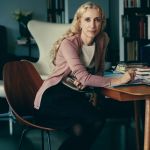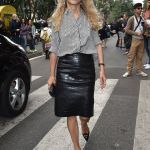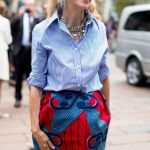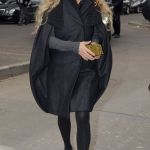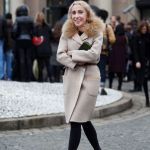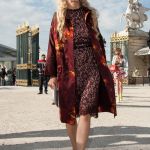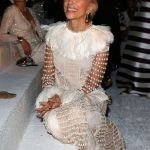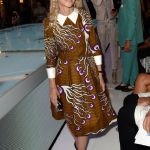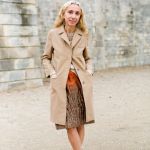 Her face was mesmerizing. Her eyes were blue, her smile open, framed by long, wavy blonde hair. A Botticellian presence, enhanced by a slender silhouette. Her style was very feminine, made of many dresses, coats, cardigans, vintage allure jewellery and a love for YSL and Azzedine Alaïa.
I want to be myself. I don't care what's in style or not, I'm not a fashionista—I'm a person with style, who wants to keep her style. I like color, I like classics with a twist, I love jewelry, but my style is difficult to put into words. It's important to feel like yourself.
She said, but her son Francesco, who donated almost the entire wardrobe of the director to the research on preventive genomics, remembers her like this:
I love her black period very much, when I think of her, I see her dressed in black. In the '90s and '20s. Then I went to America and I saw her very little. All the floral and print and colored I like less, because it's less her, for me. But the last few years was like that.
She preferred to look natural and adopt little tricks, as she had told to Into the gloss. For example, from Peter Lindbergh she learned that you shouldn't put dark colours on the inner corners of your eyes, but only on the outer corners; it makes the eyes so much more beautiful.
Chaos and Creation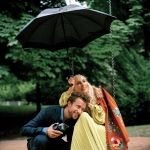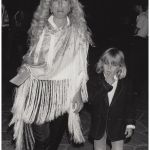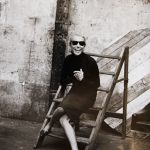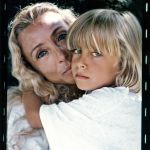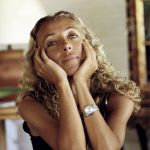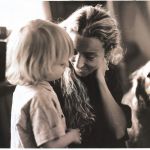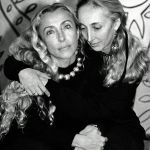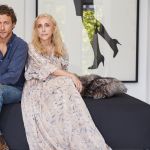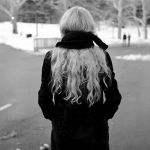 Franca Sozzani: Chaos and Creation is the docu-film (available in streaming on Netflix) directed by Francesco Carrozzini, which later became a book published by Assouline. Presented at the Venice Film Festival in September 2016, it is a love letter from a son to a very special mother. There are Franca and Francesco laughing, talking, revealing family secrets. Very elegant, jealous of her privacy, Sozzani gives fragments of herself: her parents, the excellent schools, the holidays, the love for Saint Laurent that allowed women to dress like a man, the strong impact of London in her life. In her words, there is the loving and atypical mother who picks up Francesco from school accompanied by Naomi Campbell, the icy editor-in-chief of Condè Nast Italia, the rebel who has made many emerging designers famous with the "Who's on Next" competition, and who has enhanced many important names in Italian fashion, but also the global ambassador against hunger for the World Food Programme of the United Nations and the person who has supported the research against AIDS or the IEO (foundation created by Umberto Veronesi to finance the experimental research of the European Institute of Oncology).