Fendi presents the capsule collection designed with Nicki Minaj
Celebrated in the new track 'Fendi' by PnB Rock ft. Nicki Minaj and Murda Beatz
Nicki Minaj's love for Fendi is testified by the many looks of the brand the star has worn over the years, but now that passion has turned into real collaboration. The result is Fendi Prints On, a bold, ironic and playful capsule collection that will be available online from October 14 and in 52 of the brand's stores from October 16.
The capsule includes reversible oversized puffers and coats, mink bomber jackets, sequined tulle dresses, bodysuits, t-shirts and sweatshirts with captivating graphics, silver tracksuits, but also bodysuits, one-piece swimsuits, and bikinis. All characterized by the FF all lover logo, metallic spatial touches, shocking pink. The same street-glamour and eccentric attitude also invades the accessories: from the iconic Peekaboo and Baguette bags to the new Kan U, from the multi-accessories belt bag to the sunglasses. A combination of shiny silver, fluorescent pink and high-performance materials make special trainers, moonboots and FFrame court shoes.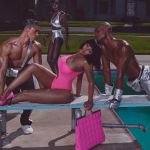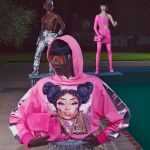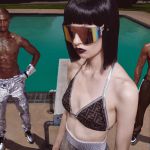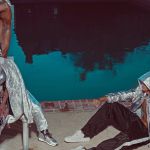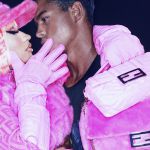 The cool and disruptive attitude of the collection (for women, men, and children) is celebrated by a series of shots by Steven Klein, but, above all, by a new single, entitled Fendi, in which Nicki Minaj collaborates with PnB Rock and Murda Beatz.