Virgil Abloh has designed a jacket dedicated to Serena Williams
The latest collaboration between Nike, Off-White and the tennis legend
*** UPDATE 29/11/2021 ***
This article was originally published on May 24, 2021, just few months before Virgil Abloh's passing. Virgil Abloh was a source of inspiration and a pioneer, the whole nss' editorial staff and team magazine huddles in condolences to the family and collaborators.
Nike, Off-White and Serena Williams have joined forces once again for a capsule collection for summer 2019. The result is a T-shirt, a cap and a cape jacket inspired by the personality of the American tennis player. The garment, made with a high-performance seersucker made to measure for the tennis star and named Ever, is characterized by a graphic print fragmented by the French translations of the words "Mother", "Champion", "Queen" and "Goddess".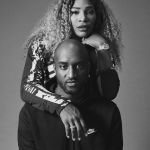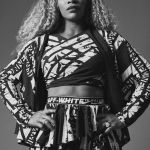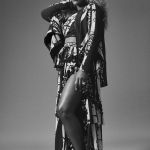 The same words used by Nike to describe the contribution of the sportswoman to the project:
"In over 24 years of career, Serena Williams has proven to be a champion in many areas, such as mother, woman and athlete, breaking down all kinds of obstacles."
Williams, who is enthusiastic about the work, said:
"I love when fashion becomes a vehicle for sharing a powerful message. With Nike and Virgil, we've created pieces that aim to inspire a new generation of athletes everywhere."
All the pieces of the capsule are available in a limited edition from today on nike.com in Europe and North America, and can be purchased at the Nike Champs-Elysees store and at the P75 in Paris.