What is grey lipstick and why we might need it this season
From Shakespeare to TikTok: The Magic of Greige Lipstick and Its Gothic Origins
"The coral is much redder than her lips are red." It was in 1609 that Shakespeare subverted the typical canon of feminine beauty in poetry to emphasise the figure of the 'dark lady'. Why did his lover's lips have to be coral red when he could admire the discoloured, greyish lips of his 'mistress'? Although the years have passed, the fashion and beauty world has not forgotten the poet's words, just think of the emergence of new trends such as "succubus chic" and the concept of "dark feminine energy". These days, a new product reminiscent of these 'vibes' is doing the rounds on social networks: we are talking about greige lipstick and its special shades. This colour includes the shades beige and grey and is, as 'Pantone' says, a hybrid variant that is neither too warm nor too cold. Several users on TikTok show their favourite lipstick in greige. Creator "Sssinister" decided to share her beauty secret with her audience, the "naked witch" of Necromancy, which she calls "an intentionally deadly colour with an otherworldly sensuality."
The history of grey lipstick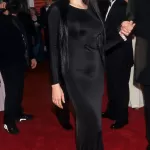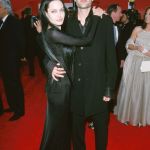 But what if we told you that the popularity of this beauty hack isn't all that new? If you're a fan of fashion and trends, you won't have forgotten Angelina Jolie's 'Goth era' in the 90s. Between an interview and a red carpet, the actress loved to flaunt her dark and "gritty" look that made her a super glamour icon. One example of this is the 'total black' outfit she wore at the Oscars in 2000. In addition to her long black dress, the star of the look on the red carpet was definitely her favourite lipstick at the time, namely "Folio" by Mac. It is the 'greige' par excellence.
Today, the famous cosmetics company no longer makes this colour, but there are some very good alternatives like 'Blackety", a light nude that retains that hint of grey we're looking for. Although Jolie's style has evolved over the years, she confessed to Vogue in 2004: 'At heart, I'm still just a punk kid with tattoos'. Do you have a punk soul like the Hollywood star? Then you might need this lipstick for this season.
Celebrities who love greige lipsticks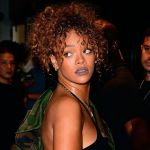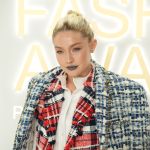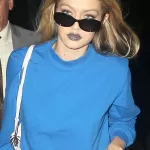 Who says a dark and mysterious look is only good for Halloween? Certainly not our favourite Celebes. For years now, pop star Rihanna hasn't been able to avoid having a grey lipstick in her trousseau, just think of the look she chose for New York Fashion Week in 2015. Two years later, it was model Gigi Hadid who made headlines for her grey lips, which she proudly displayed on the streets of the Big Apple. So we can say that this product could become the must-have for autumn-winter 2024, but what are the coolest "greys"? An example would be the "Cream Lip Stain Matte" from Sephora in the colour "Pink Tea" or the iconic "Peggy Taupe" from Gucci. To complete your make-up, a lipstick to outline your lips is a must. We recommend using a slightly darker shade to give them more definition. With the "french maid" from NYX you are on the safe side.
From Wednesday Addams to Dove Cameron's Instagram feed, there are plenty of examples of a 'dark' aesthetic that is captivating our time. Thanks to the 'greige' lipstick, you're perfect for an aperitif at the cemetery, but also for a tea party in Parisian lounges and have a super trendy look. Have you been won over by this nude with grey undertones, or is this colour not for you? We're curious to find out.