Fashion and make-up in "The Idol"
Lily-Rose Depp's character is also told through eye-liner and outfit changes
As soon as the production was announced, a lot of hype surrounded The Idol. The ingredients to grab our attention were all there: Sam Levinson, the creator and director of Euphoria, it-girl Lily-Rose Depp, Abel "The Weeknd" Tesfaye as an actor, and a plot that promised to intertwine the world of pop with "the "dirtiest love story ever told in Hollywood" The closer the air date got, the more rumours there were about the series itself and the toxic and abusive climate Levinson had established on set. He was eager to replicate the success of his earlier work and therefore willing to make light of sex, violence and perversion. Then The Idol landed at the Cannes Film Festival with its entire cast, giving audiences a premiere that divided the public into those who loved the project and its ruthlessness, and those who found it over-the-top or even caricature. A few days ago Sky aired the first episode and the reactions were the same as on the Croisette, even among Nss staff.
If Levinson's aim was to get people talking about himself and his show, he achieved the desired result; if, on the other hand, it was to replicate Euphoria's impact on contemporary pop culture, perhaps not. However, it is undeniable that the two series share more than a similarity at the level of plot, but also in their use of fashion and make-up, tools that, especially in relation to the character played by Depp, serve to manifest her emotions and portray her development.
Make-up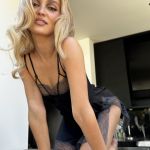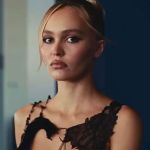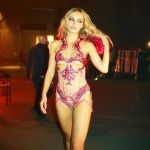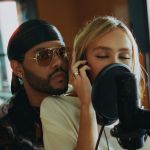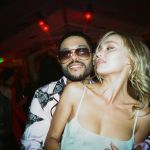 The Idol revolves around Jocelyn, an aspiring pop star with a complicated life who, having just suffered a nervous breakdown, is at the mercy of her entourage who pull the strings of her existence and are willing to do anything in exchange for fame and success, even pushing her towards decadence and dissolution, because as the Britney Spears epic teaches us, this can be a powerful weapon of commitment. So even the desire for unbridled freedom, for transgression at any cost, becomes not a genuine desire of the star but another mask that someone wants to put on her in the name of additional cover or representation. What tells the story is not just the plot or Depp's acting, but also the make-up by Kristen Coleman, who previously worked with Donniella Davy for Euphoria. As in the series with Zendaya, lipsticks, blushes and eye shadows are creative tools to illustrate the restlessness of the characters and the ups and downs each protagonist experiences. "There's glitter, there's geometric elements, there's a lot of detail that we saw in some moments of Euphoria," Coleman tells us in a recent interview. References to the series, which will return with new episodes in 2025, are evident in the use of glitter, graphic tricks and the accompaniment of Jocelyn when she is in pop star mode. But, as Coleman points out, there are some differences due to the fact that while Euphoria followed the events of a group of high school students, The Idol is a more mature series.
Set in the time we live in, the series is also influenced by TikTok beauty trends such as 90s lips and indie sleaze aesthetics. Every choice, whether it's a very long cat eye or a smoky eyeshadow, is carefully considered and works to express a mood or feeling. Bold make-up is like armour for Depp's character, giving her the confidence to face the stage and the rest of the world. It helps her push aside her weaknesses and insecurities to become what others, from her entourage to the audience, expect her to be. Kristen Coleman has opted for a more natural, softer beauty than Hunter Schafer and Alexa Demie, especially when Jocelyn is not on stage. In those moments, the make-up is similar to Lily-Rose's and focuses on the eyes.
Costumes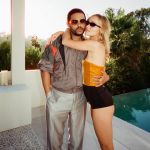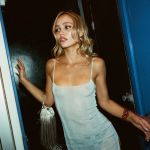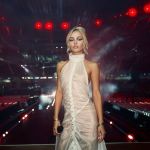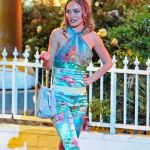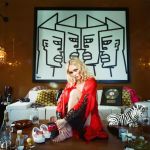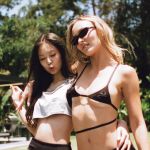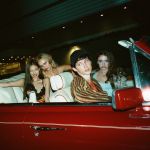 Jocelyn opts for daring beauty looks and even more daring outfits that aim to showcase her sexuality and ostentatious ruthlessness, perfectly fitting the wardrobe of a contemporary pop star who moves between emerging brands, big brands and Y2K influences. In the first pictures we saw slip dresses, sequin dresses, glitter jumpsuits, a few skin-tight bodysuits, BDSM outfits, shorts and tops and silk robes. Looking around at Lily Rose's fans, we discovered that the tight baby blue mini dress with thin straps is by Aya Muse; in other scenes she wears a micro mini stretch skirt by Guizio and a bra by Didu with trainers by Diesel; the boby seen during the filming of Jocelyn's music video is custom made by Nusi Quero; the white embossed dress she wears on stage is custom made by Greg Lauren, while the pink silk dress with a pretty criss-cross neckline and embellished with beads is by Nana Jacqueline. Each of these garments was chosen by Natasha Newman-Thomas. The costume designer said she took cues from fashion legends like Thierry Mugler and Jean Paul Gaultier, mentioning their way of setting trends without following them. Her intention was to convey a "sense of darkness and wickedness" through the characters' costumes that would shock the show's audience, while sticking to what a pop star would wear, pushing for sex and luxury. "Every person you idolise has an inherent mystery. You see the façade and the person, but it's a secret what goes on behind the scenes. When you are a pop star at that level, you have to wear unattainable clothes to maintain your fantasy status. We wanted to make it clear that she is not a normal person," Newman-Thomas explained, pointing out that her outfits go through an evolution after she meets Tedros.