The most popular beauty products on TikTok in 2022
From Labello Blackberry lip balm to Chanel innovative Touche de Teint foundation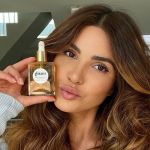 We used to spend hours in the perfumery, spraying all the perfumes arranged in order on the display and testing every lipstick and eye shadow in search of the right shade for us. Not to mention how many times we had to go back, inevitably annoying the shop assistants, to decide which foundation to buy. In short, it was a real waste of time. Today, you only have to open TikTok to get a fairly clear idea of the best mascaras, glosses, blushes and creams available on the market. It is the Chinese platform that dictates trends, unveils hacks and also determines which products should not be missing from our beauty routine. The list is constantly updated and changing, so here are the most popular beauty products on TikTok in 2022:
MAC STACK Mascara
The hashtag #MacStackMascara has almost 270 million views on TikTok. The credit goes to the revolutionary formula that resists clumping, flaking and smudging, making it perfect for layering to achieve the desired effect from natural to dramatic. Available in two variants, with different brush sizes, i.e. classic and micro to apply it more easily on shorter or hard-to-reach lower lashes. All those who have tested MAC Stack Mascara guarantee fabulous, clump-free lashes.
Gisou
Oil Hair Honey Infusion
When it comes to hair, Negin Mirsalehi is the influencer to follow. And it is no coincidence that it was she, with her flowing brown hair, who launched one of the viral products of 2022 on TikTok: Oil Hair Honey Infusion by Gisou, her beauty brand. Negin was inspired by the hair pack she used to make as a child and combined it with her family's tradition of beekeeping for several generations. The result is a fragrant oil, based on organic honey from the brand's Mirsalehi Bee Garden, which protects and repairs the hair, giving it a silky, weightless texture and great shine.
The Ordinary

AHA 30% + BHA 2% Peeling Solution

Despite the fact that once applied to the face for its characteristic red color and fluid texture it gives the same look as Carrie smeared with blood at the prom, TikTokers have fallen in love with AHA 30% + BHA 2% Peeling Solution by The Ordinary. Reviews testify of truly amazing after-treatment results, especially for acne scars, even skin tone and improved skin texture. Featuring powerful alpha-hydroxy and beta-hydroxy acids, this product penetrates the skin's surface to fight blemishes, diminish acne scars and minimize pore congestion, while vitamin B5 and black carrot reduce inflammation. The price of less than EUR 10 is also particularly attractive. Be careful how you use it, however. Best avoided if you have very sensitive skin and during the summer period.
NARS Liquid Blush Orgasm
The first to make it go viral on TikTok was Madison Beer. Since then, TikTok, which, thanks to trends such as #imcoldmakeup, has been totally in love with the blush category in 2022, has decreed it one of the must-haves to keep in your beauty kit to brighten up your cheeks, but not only. The liquid, almost watery formula guarantees greater resistance than the typical cream or powder and allows the blush to be layered to the desired shade intensity. Another feature of this NARS item is the warm pink shade with a golden shimmer that gives the skin a luminous effect.
Anastasia Beverly Hills Brow Freeze
Soap brows are here to stay. At least according to a large number of views of Anastasia Beverly Hills Brow Freeze, a strong-hold clear wax designed to discipline, sculpt and fix each hair for perfect brows all day long.
Dior Lip Glow Oil
More than 324 million views on TikTok make this multi-purpose lip balm a wild card to keep in your bag at all times to add a touch of light and glow to your make-up. Even Bella Hadid and the actress of the reboot of Gossip Girl, Emily Alyn Lind, love it. The reason? The formula is infused with cherry oil that deeply protects and enhances the lips, bringing out their natural color for a long time. The only problems are the price (which is around EUR 38) and availability. Since TikTok users have discovered it, the product is almost always sold out. The solution? Try one of the many dupes available on the market.
CeraVe Healing Ointment
This year on TikTok the hashtag #slugging has recorded millions of views. One of the favorite products to get the shiny look that this technique, which consists of smearing Vaseline on the face as a miracle cure for dry or dehydrated skin, gives is CeraVe Healing Ointment. Actually, the passion for skincare and the social love for French pharmacies has made all CeraVe products popular again, and appreciated by dermatologists and facial care experts.
Chanel Touche de Teint
If you are looking for a light coverage foundation with an innovative formula, Touche de Teint by Chanel could be the right solution. Water-based, with ingredients such as tamarind and jasmine extract, it has a texture rich in microspheres with a high concentration of pigments that promises a natural finish and a refreshing, moisturizing effect that is not at all sticky to the touch. Mua's and make-up enthusiasts online instantly fell in love with it, recommending it even to those who just want to even out their complexion without resorting to too many products.
Labello Blackberry lip balm
From underrated product to beauty star. It's all thanks to TikTok and creator Alessia Morelli who, with a video in which she compared Labello blackberry to Labello cherry and their ability to moisturize, give color and perfume to the lips at a very affordable price, made Labello in all its variants, especially the blackberry one which has been almost unobtainable in recent months, come back into vogue. The plus? Berry lip balm is also the best dupe alternative to Clinique's more famous and expensive Black Honey.
Glossier You Perfume
@imhannahcho have you guys tried the glossier you perfume yet? its been all over my feed so i bought it! and idk... its mixed feelings for me...
Glossier is undergoing a revamp and many of its products are being overtaken by trendier brands at the moment, but not You Perfume which, according to TikTok remains one of the most viral items of 2022 recommended by the hashtag #tiktokmademebuyit. Its main feature is that the fragrance changes depending on the wearer, adapting to the skin chemistry. Although the end result is personal, the ingredients include pink pepper, the bright, sparkling and spicy top note, the woody and slightly sweet heart note derived from ambrette seeds and warm, ambery ambrox. All balanced with iris, a white floral, to give freshness.