The new Lancôme x Chiara Ferragni beauty collection
Eyeshadows, lipsticks and mascara inspired by fashion weeks
Last year's partnership was a great success, so Chiara Ferragni and Lancôme decided to join forces again to create a second beauty collection. As we can see in the video accompanying the launch of the capsule, this time pink leaves room for bright blue and a range of products inspired by the glamour of the fashion weeks.
This collection is a tool to show our best version through makeup. - Said the digital entrepreneur - It is a tribute to glamorous, bold and trendy looks. I was inspired by fashion weeks, but I hope the collection is the perfect solution for the special moments in every woman's life.
From this mood Chiara, with the collaboration of Lisa Eldridge, Global Creative Director of the French brand, has created a series of eye shadows, lipsticks and must-have mascara, designed for a make-up that can be changed during the day, easier for the morning, smokey and intense for the evening.
The most important item is Fashion Flirty, a versatile palette consisting of 8 multi-finish eyeshadows, ranging from electric blue to fuchsia, from silver to shades of brown; 2 highlighters to shape the outlines of the face and eyes; a bronzer and a blush.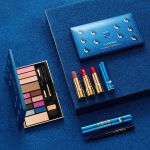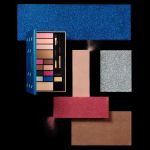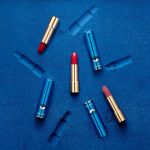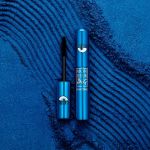 There are 3 lipsticks available, all enclosed in neon blue and glittery packaging, with the iconic eye logo characteristic of the Ferragni universe: N°2020 - Party-Goer, with its sparkling finish perfect for an after-show party look; L'Absolu Rouge Drama Matte N°274 - Working Girl, in its nude shade; L'Absolu Rouge Drama Matte N°505 - Fashion Darling, with its seductive red created to make even the most basic outfit sophisticated.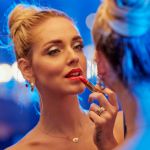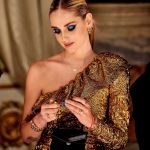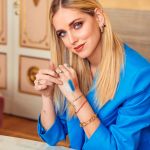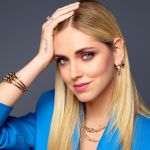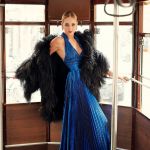 The offer is completed by the famous Monsieur Big mascara which gives you a compelling look and ultra-voluminous eyelashes, and the Liner Plume, a must-have eye-liner with a high-precision pen tip to create a fine, precise line.
The Lancôme X Chiara Ferragni capsule collection, which also includes a blue make-up pochette for all Limited Edition products, is available exclusively at Douglas perfumeries, from October 26th on the website, and from November 2nd also in stores.