The movement of skin positivity
The Instagram trend that invites you to accept and show yourself without filters
Remember Kendall Jenner and her beautiful black tulle dress by Giambattista Valli - in support of the #MeToo movement - during the 75th edition of the Golden Globes? On the same red carpet, do you also remember the criticisms addressed to her because of her skin - at the time visibly marked by acne - on social media? However, despite the negative comments of the haters, the digital audience applauded her for showing something that is rarely reflected on media or by celebrities on Instagram: you don't have to be perfect to be beautiful, but above all, perfection does not exist.
In fact, in recent years, skin without any imperfections with a porcelain effect has become the symbol of the beauty industry, leading people to focus on "hiding" and "covering" rather than dealing with and living with the problems related to the skin.
In a world full of selfies with reality-distorting filters, where imperfections no longer exist, even models like Adwoa Aboah or Iris Law started to speak more openly about their skin problems declaring "pimples are in". Not to mention Aurora Ramazzotti who bravely showed her natural skin with signs of acne: "It takes courage now to post a photo like this." writes the 23-year-old with over 2 million followers who invites - in full skin positivity spirit - to accept ourselves just like we are.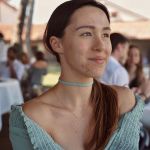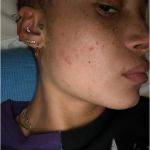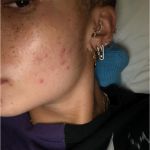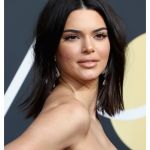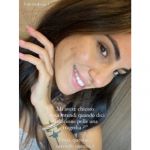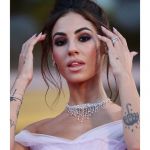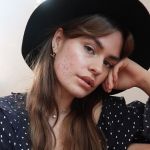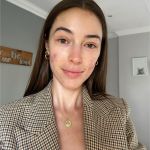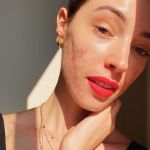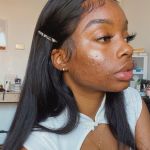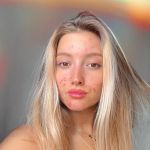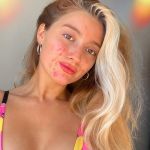 In fact, there are now many people who choose not to hide anymore: the way we talk about skin is changing thanks to specific products for acne that are increasingly accessible and online campaigns like #freethepimple where activists -including the founder of the hashtag Lou Northcote - encourage people to accept and de-stigmatize acne through un-retouched photos, thus revealing their natural skin, encouraging followers to do the same.
But be careful: it is not a matter of making an annoying problem like acne "cool" (since acne needs to be always treated with specific products suggested by the dermatologist!) but making sure that everyone stops feeling embarrassed by their absolutely common imperfections and not to hide under layers and layers of concealers and foundations, making the situation even worse.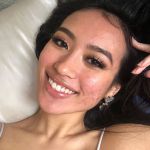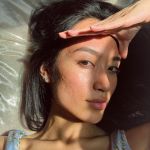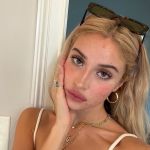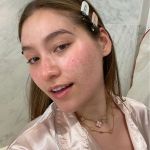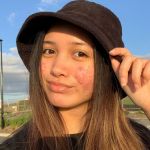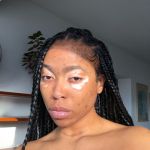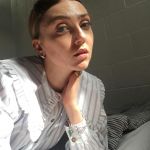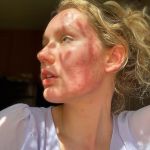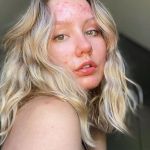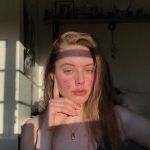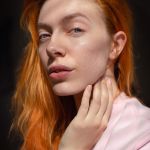 Especially for more sensitive skin types, however, it can be difficult to navigate through thousands of products and hundreds of brands on the market, holding on to the simple hope that everything will be good for your skin. That's why, the key to fight any acne-prone skin problem is to rely on a dermatologist - but we can start just avoiding some ingredients in our beauty routine.
1. Coconut oil
It can be great as an ingredient for cakes or for a DIY hair mask, but coconut oil is a comedogenic ingredient that acne-prone skin should avoid, as it tends to clog pores and form black spots.
2. Fragrance
Artificial fragrances are often a trigger for allergies, skin sensitivity and acne. Consequently, it is good for people with acne-prone skin to avoid fragrance products. How to recognize them? Do not buy products if there are words like parfum and linalool among the ingredients, and look for products labeled fragrance-free.
3. Alcool
Products containing alcool can further dry out and irritate sensitive acne-prone skin. They are good only if prescribed by the dermatologist for the treatment of our skin.
4. Cocoa butter
Often found in face moisturizers and body creams, cocoa butter can clog pores and aggravate breakouts. For those with dry skin, it may be a dream, but for sensitive skin types it is extremely comedogenic and can trap bacteria in the pores.
The ingredients (both natural and not) indicated for acne-prone skin are now accessible in numerous beauty products, including commercial ones, but it is always good to consult an expert in case of particularly sensitive skin; remember that not all skins react in the same way and the ideal is to find what is ideal for your skin, preferably with the help of a dermatologist.