The October horoscope of nss G-Club
Let's see how each star sign will experience this cosy autumn season hand in hand with Wuthering Heights
October begins gently: on the 5th of this month Mercury changes into the sign Libra. Communication will be marked by diplomacy and focus on understanding the views and thoughts of others. After a long transit in the sign of Leo, Venus moves into Virgo on 9 October. During this transit it is difficult to be content, as it brings demands that increase aspirations, but also the duty that everyone has in their relationships (we are not just talking about love relationships). On October 12, Mars moves into the sign of Scorpio. In this sign Mars finds his domicile and highlights all his energies, the focus becomes stronger and stronger and you have to follow one strategy after another to achieve your goals.
With the solar eclipse in Libra on 14 October, the month's New Moon continues a cycle that began back in the spring. Unity is the focus of this lunar event, it will be necessary to find common ground in our relationships, it will be necessary to learn to work together, we can't always do everything on our own, but sometimes it is right to accept the help others can give us, especially those we love and can trust. Finally on the 28th of October comes the Lunar Eclipse in Taurus with the Full Moon, the lunar energy will intensify even more, the important thing is to follow this flow which will lead to an inevitable change that will revolutionise your life, dig deep and ask yourself what your true values are, what is really important to you?
We are entering more and more into the Spooky Season. Mars in Scorpio is joined by Mercury in the same sign on October 22, transforming knowledge in an analytical way, being curious about what is hidden from the light of day, and focusing communication on empathy and discussing profound issues. The month closes on 23 October with the beginning of the Scorpio season, the time of year that connects us deeply with the esoteric and occult world.
ARIES HOROSCOPE OCTOBER 2023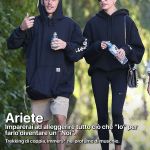 October will put you to the test! With the Solar Eclipse in opposition mid-month, it's time for you to learn to transform your "I" into a "we". You like challenges and will not back down, but show everyone your strong energy. Just be careful not to be too evasive, or those around you could get hurt.
Magical moment: 27 October, it's all or nothing, no half measures
On your autumn bucket list can't be missing: Hiking in pairs, immersed in leaves and the scent of moss
HOTNESS: ⭐⭐⭐
LOVE: ⭐⭐⭐⭐
LUCK: ⭐⭐⭐⭐
TAURUS HOROSCOPE OCTOBER 2023
If you were expecting a month of relaxation and chestnuts, you were wrong Taurus. October is the most eventful month of the whole year for you. There's something in the air that wants to revolutionise you and your life. In addition to the oppositions of the planets in your opposite sign driving you a bit up the wall, you'll be surrounded by chaos - it's time to set things right! With retrograde Jupiter and the Lunar Eclipse in your sign, you need to reclaim your basic well-being, and you'll have to dig deep to do it. Halloween is coming up, pull the skeletons out of the cupboards, your values are important but first you need to get them in order.
Magic moment: October 28, will your life take an unexpected turn, for the better? You will decide for yourself
Your bucket list for autumn can't be missing: Speaking of wardrobes... Clean out. Time to swap summer and winter clothes
HOTNESS: ⭐⭐⭐
LOVE: ⭐⭐⭐⭐
HAPPINESS: ⭐⭐⭐
GEMINI HOROSCOPE OCTOBER 2023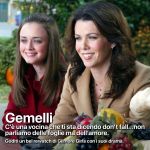 There's a little voice telling you not to fall, not to fall... we're not talking about the leaves wanting to fall, we're talking about love. The whole Libra energy is vibrating and making lovers fall, but Venus is not in your favour this month. It's easy to fall into frivolous infatuations, but this transit puts the focus instead on duty in a relationship... you'll think it's hard, but it will bring you new insights. See this month as growth and not just fun and games with the question... What should I dress up as for Halloween?
Magical moment: 31 October, an all-American Halloween to look forward to
Can't miss on your autumn bucket list: A good Gilmore Girls rerun with its dramas.
HOTNESS: ⭐⭐⭐⭐
LOVE: ⭐⭐
HAPPINESS: ⭐⭐⭐⭐
CANCER HOROSCOPE OCTOBER 2023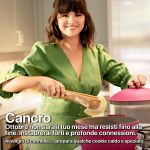 Some planets are still not 100% on your side as you are in the middle of Libra season, but don't worry because coming into view are the Scorpio placements that bring whirlwinds of emotions that align with what you need especially at the end of the month. Mercury changes signs in the second half of the month and will support you in making peace with someone, or at least understanding, in relationships you've had frequent arguments with recently.
Magic moment: 22 October, ideas and fantasies on the move, throw them out with creativity
Your autumn bucket list can't be missing: It smells like cinnamon ... flip through your recipe book, bake some warm and spicy biscuits.
HOTNESS: ⭐⭐⭐⭐
LOVE: ⭐⭐⭐
HAPPINESS: ⭐⭐⭐⭐
LEO HOROSCOPE OCTOBER 2023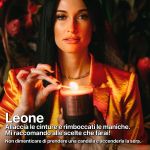 Dear Leo, the beginning of the month starts out full of confidence thanks to the transit of Venus in your sign, but be prepared and buckle up, because from the second half of the month you will feel turbulence, sometimes lighter, sometimes quite violent. Especially the solar eclipse confronts you with a decision you can't put off... It's about a projector idea you started at the beginning of the year, and now it's time to decide if you want to give it a voice or put it on hold forever. With Mercury and Mars out of your favour, you need to weigh your decision carefully... once made, there is no turning back.
Magical moment: October 8, your confidence brightens grey days
Your autumn bucket list can't be missing: A beautiful pumpkin you can carve. Don't forget to put a candle on it and light it in the evening.
HOTNESS: ⭐⭐⭐
LOVE: ⭐⭐⭐⭐
HAPPINESS: ⭐⭐⭐
VIRGO HOROSCOPE OCTOBER 2023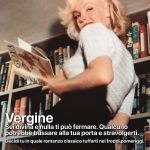 We can tell... simply divin, it is or is not your month Virgo! The classic "you're a fairy tale" suits you in every way. Venus enters your sign in the second week of the month, giving you charisma and ease. Yes, you always have in mind what is right and what is not, but try to break out of your standardised patterns.If you are not in a relationship, someone could knock on your door and completely upset you, a difficult but not impossible task.
Magical moment: 9 October, you are all "La vie en rose".
Your autumn bucket list must include: Wuthering Heights, Pride and Prejudice etc... you decide which classic novel to plunge into on cold afternoons.
HOTNESS: ⭐⭐⭐⭐
LOVE: ⭐⭐⭐⭐⭐
HAPPINESS: ⭐⭐⭐⭐
LIBRA HOROSCOPE OCTOBER 2023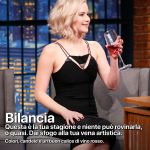 All the best for Libra, we are at the peak of your season. In the first half of the month, Mercury is in your sign, perfect for sharing with those around you and exposing yourself to the maximum. During this transit you can activate your artistic streak, which will bring out your aesthetic gifts. The most important date will be the New Moon in your sign, marked by the Solar Eclipse. New connections are possible... if you are in a partnership, the time has come to concretise the relationship.
Magical moment: October 14, emotions upon emotions, love will give you a perfect day
On your autumn bucket list, don't miss: Colours & candles a good glass of red wine and off to paint, paint with candles.
HOTNESS: ⭐⭐⭐⭐
LOVE: ⭐⭐⭐
HAPPINESS: ⭐⭐⭐⭐
SCORPIO HOROSCOPE OCTOBER 2023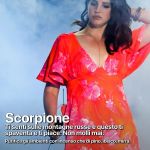 Yes, Scorpio, things are finally starting to turn your way. Of course, you still feel like you're on a rollercoaster, but things are starting to get better. With Mars and Mercury in your sign and the season coming up, this month will be a triplet for you. You never give up, you know how to pull yourself back up from any situation, and with Mars in your favour anything is possible, whatever you wish for you can achieve it in October. There will be tension at the end of the month with the Solar Eclipse in opposition, and you need to take stock if you really want to turn dark times into light.
Magical moment: 12 October, you can do anything!
Your autumn bucket list is not to be missed: Cleanse your rooms with pine, hibiscus and myrrh incense - the main thing is that it smells like autumn.
HOTNESS: ⭐⭐⭐⭐
LOVE: ⭐⭐⭐
HAPPINESS: ⭐⭐⭐⭐
SAGITTARIUS HOROSCOPE OCTOBER 2023
If anyone can't resist this month, it's you Sagittarius! If you say you're in the flow of things, you know how to do it perfectly. You let yourself go without letting worries overwhelm you. You experience everything as an experience. Whatever changes the eclipse will bring into your life, you are ready* to receive them with open arms. You are at a stage in your life where you need a push. Remember that you too must take a step of action, and it will not be easy, for Venus in disgrace occasionally bumps into your condition and makes you realise that you must return to reality from time to time.
Magic moment: 19 October, into the river
Your autumn bucket list is not to be missed: A trip to a different village festival every weekend, with laughter, food, wine and fun
HOTNESS: ⭐⭐⭐⭐
LOVE: ⭐⭐⭐
HAPPINESS: ⭐⭐⭐⭐
CAPRICORN HOROSCOPE OCTOBER 2023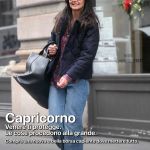 Therefore. an all-round happy Capricorn. Although we are in the middle of Libra season, with all that Scorpio energy coming your way and Venus in your favour, things are going well. Venus in Virgo this month will not only give you memorable moments in love, but will also give you the boost you need at work for future projects. If you've been dreaming of a raise for the past few months, it will come, or if you're looking for something new, doors will open without hesitation.
Magical moment: 21 October, your mood will only go up!
Your autumn bucket list can't be missing: Buying a nice new, roomy bag to hold everything you need - umbrella, scarf, gloves, handkerchiefs etc.
HOTNESS: ⭐⭐⭐
LOVE: ⭐⭐⭐⭐
HAPPINESS: ⭐⭐⭐⭐
AQUARIUS HOROSCOPE OCTOBER 2023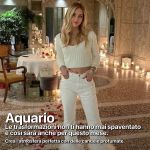 Dear Aquarius, ok, it's fair to say you've seen better days, but all in all this October isn't too bad. The positions in Libra support you this month, but the lunar eclipse at the end of the month and the positions in Scorpio will cause some turbulence. You are in a cycle where things are either changing or you are tired of living in situations that are only for comfort... Change/upheaval has never frightened you, and the coming ones will be no different... in love, at home, at work, who knows? Every area is valid.
Magical moment: 24 October, changes are coming
Your autumn bucket list is not to be missed: Style your home in the evening with the sound of a fireplace or rain and burning candles to warm the space
HOTNESS: ⭐⭐⭐
LOVE: ⭐⭐⭐
LUCK: ⭐⭐⭐⭐
PISCES HOROSCOPE OCTOBER 2023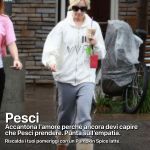 Put love aside because you still have to figure out which Pisces to take. Venus is in opposition and this isn't helping to make your personal and social relationships work, but Mercury and Mars in Scorpio are supporting you and emphasising your empathy.Reveal yourself, don't be afraid to express what you like or don't like. If you open up, you'll see things work better and you'll be able to create memorable moments and relationships based on deep connections that go beyond topics like gossip and drama.
Magic moment: 23 October, follow your feelings
Your autumn bucket list is not to be missed: Warm up your afternoons with a Chai Latte or Pumpkin Spice Latte, rich in cinnamon and cardamom.
HOTNESS: ⭐⭐⭐⭐
LOVE: ⭐⭐
HAPPINESS: ⭐⭐⭐⭐