nss G-Club's September horoscope
What will the back to school/to work look like according to the Zodiac?
Another 'summer slowly leaves us and another back to school/to work returns. Every year September is ready to put our feet back on the ground. After days of relaxation and nights of partying and dreaming, it's no surprise that this month is the season of austere Virgo. We focus on getting back into our routines with healthy habits that are good for our minds as well as our bodies. Let's take a look at the stars that will shape September 2023.
September is full of double dates: It begins on September 4 with the direct return of Venus into the sign Leo, where passionate reunions are just around the corner. Our self-esteem has lost a few degrees during the retrograde transit, but is ready to shift back into fourth gear and let its charisma shine. In conjunction with this transit, Jupiter turns retrograde into the sign Taurus for four months on September 4, where the principle of expansion slows down, the urge to go back to school is reduced, for the first quarter learning must be slimmed down, don't reduce to the last with studies. A convincing one-two punch awaits us on September 15, the New Moon and Mercury all return direct in the sign Virgo, on this day it will be expedient to start good habits, why not try to increase a new hobby? Ideas and dreams need to find concretisation.
On 23 September the Libra season begins, with the autumn equinox rhythms and nature start to change, the first grey days will be perfect if spent in company, because Libra seeks unity and not strife. We close the month with the full moon in the sign of Aries, we will be able to admire the last supermoon of the year, individuality and impulses will be in focus, it will be necessary to find the balance between oneself and sharing with others.
ARIES HOROSCOPE 2023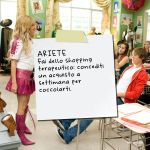 Mars for the month of September is opposite your star sign Aries*, feel held in your individuality. This month is perfect for sharing, try to spend time with the people you love, Venus forms a trine, things are going well in love too. The end of the month marks a grand finale, the full moon will shine in your sign, will you be able to find the right compromise between your relationships and the need for independence.
Magical moment: September 29 (Full Moon in Aries), say goodbye to bad vibes
Your daily routine for this month: therapeutic shopping, reward yourself with a purchase every week.
HOTNESS: ⭐⭐
LOVE: ⭐⭐⭐⭐
LUCK: ⭐⭐⭐
TAURUS HOROSCOPE 2023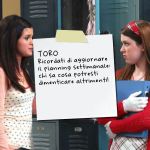 Dear Taurus, you already know that 2023 is your year, but in September some nervousness may be the fixed focus of the month as Jupiter begins its retrograde motion in your sign. Some of your projects will slow down during this retrograde transit, but don't be discouraged as Mercury forms a trine in your sign and will help you set up a new plan of action that is effective but requires constant commitment.
Magic moment: September 5, don't worry, everything will work out, trust the process
Your routine for this month: Update your weekly planner every day, it will help you remember what is important
HOTNESS: ⭐⭐⭐⭐
LOVE: ⭐⭐⭐
LUCK: ⭐⭐⭐
GEMINI HOROSCOPE 2023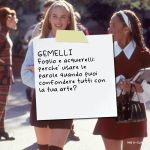 Step by step you set out Gemini, luck isn't waiting just around the corner for you, with Mercury retrograde in Virgo, that a bit of malice doesn't let you down in the first half of the month. The transiting planets in the second half of the month know how to put you more and more in charge, especially Mars forming a trine. You manage to take the reins with new initiatives, thanks to your charisma you spend more time out of the house than lazing on the couch.
Magic moment: September 7, show your talent in social work
Your routine of the month: coloured paper and watercolours, create what you can't communicate
HOTNESS: ⭐⭐⭐⭐
LOVE: ⭐⭐⭐⭐
LUCK: ⭐⭐
CANCER HOROSCOPE 2023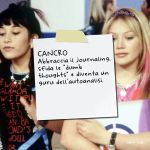 Dear Cancer, in September your batteries are at 50% and no, we're not just talking about your smartphone, we're talking about you too, because the stars are playing along. On the one hand, Mars is in Libra, which doesn't exactly push your productivity to the max, but on the other hand, Mercury forms a sextile (harmonic aspect) that helps you express your ideas. Things will sizzle at the end of the month when the Full Moon squares. Prepare popcorn and a dramatic film and try to give space to your feelings.
Magical moment: 9 September, relaxing in the full straight.
Your routine for this month: journaling, it helps you distract yourself from silly thoughts
HOTNESS: ⭐⭐⭐
LOVE: ⭐⭐⭐
LUCK: ⭐⭐⭐
LEO HOROSCOPE 2023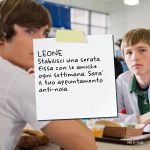 The past month has shaken you up quite a bit with Venus retrograde in your sign, a certain imbalance could not be overlooked. When Venus resumes its direct transit, it will boost your self-confidence and new acquaintances may emerge with whom you will form strong bonds thanks to your extroversion. Mars forms a good aspect in September, you will make others feel comfortable in your company.
Magical moment: September 4 (Venus returns direct), your charisma will make any social gathering shine
Your routine for this month: Decide on a fixed day of the week when you go out with friends in the evening
HOTNESS: ⭐⭐⭐⭐
LOVE: ⭐⭐⭐⭐
LUCK: ⭐⭐⭐
VIRGO HOROSCOPE 2023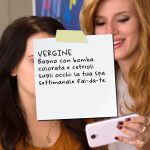 O Virgo, this September is your month in every way, both because we are at the height of your season and because Mercury and the New Moon will be in your sign. You will experience a distinct transition from the first to the second half of the month. From mid-September you will see the stars and experience the return to routine with full serenity. You can plunge into the concrete realisation of your projects, you will be frugal as always, but things will be in front of you in no time.
Magical moment: 15 September (Virgo New Moon), wishes come true
Your routine this month: hot bath with a colour bomb and cucumbers in your eyes, create your weekly spa
HOTNESS: ⭐⭐⭐⭐
LOVE: ⭐⭐⭐
LUCK: ⭐⭐⭐⭐⭐
LIBRA HOROSCOPE 2023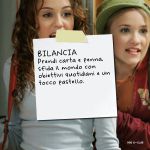 A lucky Libra in the month of September, Mars is still in your sign and this helps you to maintain your independence and the need to lead the games, you can run for MP, you will see ... you will win with flying colours, your charisma will be the winning weapon. Normally you let other people lead you, but this month you are the one who dictates. Just watch out for a bit of a mood tilt at the end of the month, as the Full Moon is opposite your sign.
Magical moment: September 23 (Libra), let yourself go, glamour and fun will be your allies
Your daily routine for this month: Take pen and paper in hand and write down a goal each day that you can aesthetically create with pastel colours.
HOTNESS: ⭐⭐⭐⭐⭐
LOVE: ⭐⭐⭐⭐
LUCK: ⭐⭐⭐
SCORPIO HOROSCOPE 2023
Roller coasters are your habit for 2023, you certainly can't say you're bored, Scorpio. Transits in Virgo make a good aspect, you manage to keep your concentration and energy high, but the opposing Jupiter retrograde in your sign slows down your actions. Don't get too nervous if things don't succeed first time, they just need more attention and care. We're getting deeper into your season, it's only a matter of time before you feel at your best.
Magical moment: September 19, you'll show gratitude to everything around you
Your routine of the month: buy an essential oil diffuser and put a few drops of lemon or lavender in the diffuser every night to bring you joy and calmness
HOTNESS: ⭐⭐⭐
LOVE: ⭐⭐⭐
LUCK: ⭐⭐
SAGITTARIUS HOROSCOPE 2023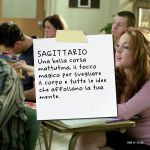 Dear Sagittarius, in general September has never been your month, but this year you will completely re-evaluate it, although the planets in Virgo will cause tension. Of course, you won't leave out nervousness altogether, but Venus forms a trine and your relationships with others go with gas wire. You often focus on creating doubt for yourself, but last month you gained more clarity about who you are and who you want to be. This month you need to figure out how to achieve your goals, what is the best way to move forward, this will be easy to figure out at the end of the month with the Full Moon in good aspect.
Magical moment: September 21, a new opportunity knocks on your door
Your routine for this month: a morning run can refresh your mind
HOTNESS: ⭐⭐⭐⭐
LOVE: ⭐⭐⭐⭐
LUCK: ⭐⭐⭐
CAPRICORN HOROSCOPE 2023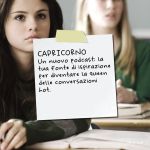 This month will be like a long staircase for you Capricorn, a 50/50... on the one hand Mars in Libra is pushing you to put your diplomacy into action, on the other hand the planets in Virgo are scaring you off. From 15 September Mercury will no longer be retrograde. Until this date you will have to make an effort to make others understand you, especially if you want to share a project of yours with third parties. The New Moon in trine will help you start the new season on the right foot.
Magical moment: September 24, trust your time ... Moments to remember come
Your routine of the month/ Start fresh: Listen to a new podcast, you will find new inspiration
HOTNESS: ⭐⭐
LOVE: ⭐⭐⭐
LUCK: ⭐⭐⭐⭐
AQUARIUS HOROSCOPE 2023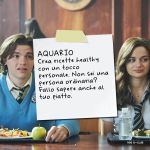 If some people awaken on the right foot, there are also those who alternate like you Aquarius. Retrograde Venus, which is in your sign, has been giving you a hard time. Although it is still in opposition, but no longer retrograde, you are a little calmer. Lessons always lead to a new awareness, and we know you never dislike this change of course. Mars in trine to your sign will be your best ally this month, as this very planet gives you the right momentum to begin your return to routine in the best way possible... provided you have one.
Magical moment: 26 September, no one will stop you, you have a focal point to reach
Your routine this month: throw yourself into creating healthy recipes, you're not ordinary so give them your own spin
HOTNESS: ⭐⭐⭐⭐
LOVE: ⭐⭐⭐
LUCK: ⭐⭐⭐
PISCES HOROSCOPE 2023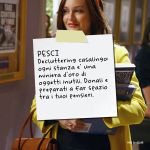 Pisces in your mind realises that in the present it's the concrete that counts, but don't give up your imaginative streak, for it always comes to your rescue in bad times. Even if the planets in Virgo don't work well with you, that doesn't mean you have to close yourself off from yourself. So focus day by day, because sooner or later you're going to have to pick up the routine again... just like everyone else. If you want things to work, take it one step at a time, water is your element, don't rush into chores right away.
Magical moment: September 1, your imagination will be a trusted advisor
Your routine of the month: declutter, every room needs a new order, collect the things you no longer need and give them to charity.
HOTNESS: ⭐⭐⭐
LOVE: ⭐⭐⭐
LUCK: ⭐⭐