Equinox and tarot: messages from the spring cards
How to best prepare for our astrological rebirth
The vernal equinox is the astrological new year; it is the moment of natural rebirth that envelops us and involves all the signs of the zodiac from Aries to Pisces. The energy of this moment urges us to renew ourselves, rediscover ourselves, share more, take on new projects, grow and evolve. Light and shadow are equal and make us understand that perfection lies in the balance of opposites. Just as each sign has its own demons to embrace and love, the Tarot also speaks of interdependent opposites where no glimmer of light exists without its opposing shadow. In this transitional phase to spring, each sign has a message that should be listened to more carefully in order to start the "new year" with regenerating power.

Aries - Four of the Crosses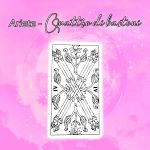 The right intuition is not just a dazzle, but can become a dream built day by day with seriousness and dedication. Use your birthday to give concrete form to what you deeply love by making your passion your daily routine.


Taurus - Nine of Swords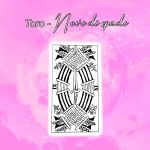 You are ready to let go of a thought you no longer need, an obsession that, when you think about it, does not belong to you at all. It is strange to admit it, but you have finally digested a dynamic that troubled you, that hurt you, and that today makes you stronger and ready to take care of yourself.


Gemini - Eight of Denial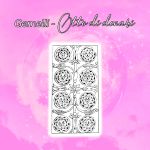 Sometimes you just have to trust the path, even if you are not so sure where you are going. And the results come almost as easily as if it were automatic. Enjoy this Gemini Harvest moment.


Cancer - Seven of Cups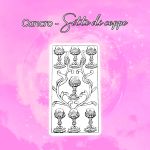 The more love you give, the more you receive: you are the centre of everyone's attention, surrounded by affection that strengthens you and makes you absolutely invulnerable. Internalise this good energy to realise that everything starts with you and that you deserve to be at the centre of everyone's thoughts for once.


Leo - Jack of Diamonds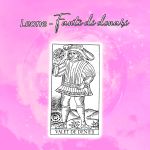 You may have good business insights now, but you risk them going unnoticed. Try to listen to yourself more and approach a project with confidence, which with patience and concentration can lead to excellent results.


Virgo - Ace of Clubs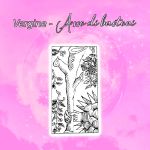 Spring urges you to cultivate your intuition and spontaneous emotions: Asking you to do this exercise is a bit like asking a fish to breathe out of water, but use the equinox to connect more with your irrational and allow yourself every whim for once.


Libra - The Moon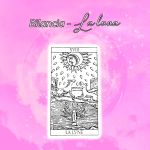 The equinox is your magical Libra moment: use this time to bring your dreams to the surface and make every fantasy come true. You need to feel free and accepted for who you are, but be the first to indulge yourself.


Scorpio - Ace of Diamonds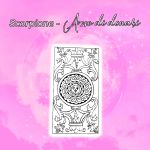 is a good time to plant the first seed of a new project or to invest in something new that could prove extremely profitable over time. Your equinox is synonymous with foresight.


Sagittarius - Two of Cups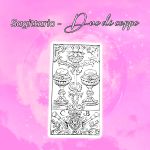 in confrontation and openness to each other, we can sincerely love and feel a sense of belonging. It is a good time to make an effort to listen more, observe and understand the needs of those before you to ensure your efforts are rewarded as they deserve.


Capricorn - The Lover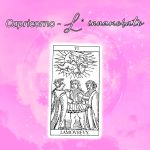 You are only in the right place at the right time if you recognise the value of those around you. Do not take for granted the bonds you know how to nurture at this time; they will be the ones that help you grow even in the most difficult times.

Aquarius - Two of the Deniers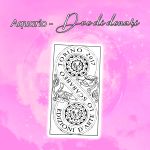 Sometimes you feel like you'll never have your moment of revenge, but all your efforts will soon pay off as they deserve. This equinox is a time to reflect on what you are constantly sowing, which will soon take you where you want to go.


Pisces - The Fool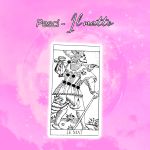 Another turn, another run: the equinox marks the end of the Pisces season, finally shedding its skin and ready to embark on new challenges and adventures. Do not let any of them pass you by.