A tarot card for each zodiac sign about Valentine's Day 2023
What do the tarot cards say on the most romantic day of the year? We have associated each sign with its card.
The year 2023 has just begun and brings with it many hopes and dreams for the future, but also many questions about how our love lives will develop. Will I find my soulmate? Will the crisis in my relationship continue? Will my partner surprise me? Will my Tinder date turn out less disastrous than usual? It may be too early to find out, but the tarot can at least give us a clue as to what next Valentine's Day will look like. If the stars tell us what lies ahead, the cards give us clues on how to follow our unconscious intuition on this special day.
Aries - Three of Cups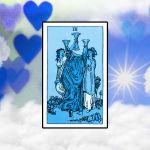 This Valentine's Day for Aries could bring pleasant discoveries, like a new love or a very interesting marriage proposal: either way, make commitments, go out and make an effort, anything can happen.

Taurus - Three of Swords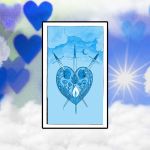 You tend to think too much
, brood and want to discover absurd scenarios behind every gesture. You may be right as usual, but perhaps you can do without it for once and go to bed calmly?

Gemini - Two of Swords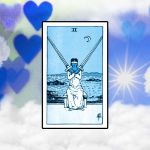 Will it be necessary to have the last word on Valentine's Day, too? This is not the time for fights to the death. For once, let your feelings guide you and leave reason aside.

Cancer - Six of Cups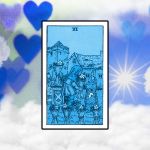 Why make reservations for two when you can have dinner with six? Rather nurture friendships, yours and his. Find your balance between the different relationships and take the good that each one can give you.


Leo - Queen of Swords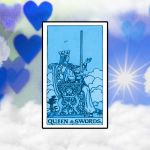 You are sitting here at home on the couch brooding. You are deciding the good and the bad of your relationship, the ex of 2015 and if possible even the betrayal of your neighbour. If you have the time and inclination to come down from this throne, there is a world waiting for you.


Virgo - Eight of Swords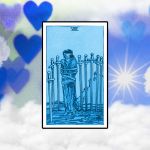 On February 14, you may be a little confused: when in doubt, it's better not to engage in problematic statements and let the other person say and do more. Maybe a nice evening at the cinema?


Libra - Wheel of Fortune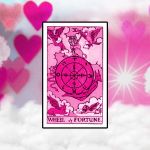 This card is dedicated to Libra's who are free in spirit or in deed: Go out, have fun and possibly talk to all the strangers in every bar. Love is lurking around every corner.


Scorpio - Four of the rejecters
Your ideal Valentine's Day consists of dinner at home, cooking your favourite dish together before going straight to bed. Nothing complicated, everything perfect.


Sagittarius - Ace of Cups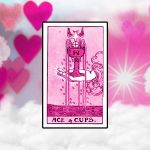 Do you want to amaze or be amazed? The choice is yours, you are always the one to make the most of it anyway. Either way, this Valentine's Day holds interesting surprises.


Capricorn - Eight of Cups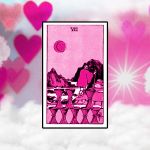 Surrounded by love as you are, there is nothing you could ask for more. Your Valentine's Day is a festive celebration that you should share with as many people as possible, dogs and cats included.

Aquarius - The Pope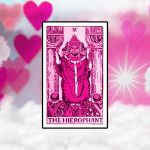 Might this February 14 bring a marriage proposal or the good news you have been waiting for? The future is shining and the spark is igniting right now.


Pisces - Eight of Denial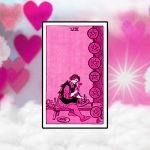 Love is a shared project, a dream, a desire that is finally finding form and fulfilment. After all the effort you have put in, it is finally time to reap the rewards of what you have sown.