5 emerging female artists to keep an eye on - Chapter 1
Young, talented and cool, they are shaping the contemporary music scene
Their names are Lyne, Claudym, Josie Man, Nápoles and Alessia Labate. They are young, talented and stylish. Their music blends different sounds, from funky to afrobeat, from underground pop to girlie pop. They talk about love, everyday life and, above all, confidence, the importance of expressing oneself freely, without fear of being judged. Each of them with their own style is shaping contemporary music.
Lyne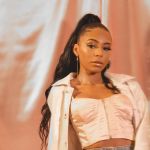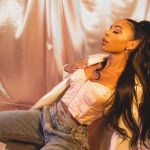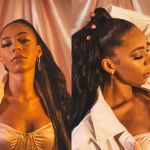 23 years old, Belgian Congolese based in London,
Lyne
is one of those names to keep an eye on. After a good radio success in the last two years with her first singles, the singer is ready to take the next step with the new EP. Just today
Bipo Feels
was released: the term was coined by the artist herself to indicate how relationships with their often conflicting feelings can make us feel bipolar. She talks about her EP:
I want this EP to be a message of support to anyone feeling that confusion about what their heart is saying, at times. Intense love can seem so lasting and forever that it's almost surrealistic when we realize how quickly it can turn into anger. Having doubts, and not being able to see clearly, while feeling different emotions at the same time, all caused by the same person, can be very frustrating. We say that there is a thin line between love and hate and I totally believe that.
Singer's smooth voice moves effortlessly from sophisticated and dreamy R&B atmospheres, with a 90s-inspired flair, to the energy of afro-beat and rap moments, highlighted by the bases produced by the frequent collaborator D.E.W.I. Moving from one track to another, Lyne tells "those moments where you can have different feelings towards a person you love". In the opening track, Together, she sings about how madly in love she is with her man, while in the following Not Sorry, switching from English to French (her mother tongue), she lets all the frustration and suffering emerge. If in All Mine Lyne cries out to the world that she wants her man all to herself, in the final 9PM the atmosphere quickly turns upside down when the singer discovers she is betrayed.
Josie Man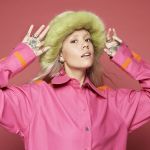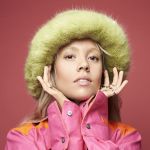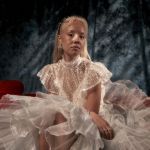 Josie Man
,
20 years old with Chinese roots, came from South London to the music scene with glitter and style, bringing her sound to the public in the form of "Identity Pop". Think pink, fuchsia, and now add flamingos, sequins, glitter, Bratz, the kitsch looks you wore when you went clubbing as a teenager, memories of first loves and a handful of post-adolescent confusion. Mix it with a sweet, pop and catchy, ethereal, dreamy but fresh voice. This is Josie's music. Her debut EP, aLOVINGboothang, is a pop anthem about love and self-acceptance. Colours, her first single, perfectly embodies the mood of the EP, as the artist herself explains:
Colours is about not being afraid to be who you are and that it's absolutely okay to express yourself in any way that you want to. This song is very special to me as it's about people not accepting who I am, what I stand for, how I choose to express myself and how people, in everyday life, should be kinder and more open minded. I came up with the treatment by taking from my real life experiences of people laughing at me and what I wear, and I turned it into something more playful.
Josie's style immediately attracted many fans, and Rankin chose her as the star of the latest live acoustic session created in collaboration with the ethical social network Vero. Check here the video by Rankin director Jordan Rossi.
Nápoles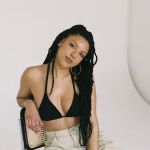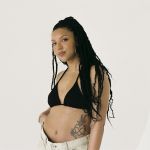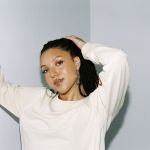 Growing up in Stockholm, with Cuban and Russian roots, Nápoles has always been surrounded by music, but her passion developed at the age of 8, after her family's first visit to Cuba. She grew up listening to hip-hop, house, dancehall and gospel music, different genres that the young artist continues to explore even now, both with Ladieslovehiphop, the DJ collective of which she is part, and as a soloist. The sounds of Circulate, her new single produced by Swedish creatives Chapee and Wihib Sulaiman, combine soul, hip-hop, R& B and jazz, while the lyrics are inspired by everyday life for Nápoles. While we are waiting for Circulate, releasing on May 1st, we can listen to her debut single
Slowzy
.
Alessia Labate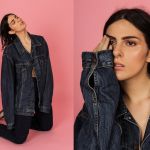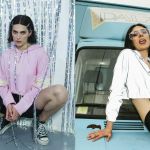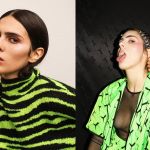 Emotional, pop, edgy. These is how
Alessia Labate
defines her music. Twenty years old, Milan based, she grew up with a musician father and dancer mother, she studied piano, cello, guitar and cut her teeth performing in talent shows like Io Canto and The Voice Italy. Her influences? Alessia admits that she has always loved
Michael Jackson
, Jon Bellion, Tove Lo,
Sia
, Ina Wroldsen, but also
Mark Ronson
,
Diplo
and the Olivers.
The Night
, her debut EP, combines the many nuances of her style: it ranges from the gloomy but shiny vibe of
Black Soul
to the light and funny commercial pop of
OMG
, the latest single written with top-producer Vladimir Coman Popescu aka Vladimir Chopsticks and up-and-coming singer Iova.
Claudym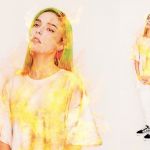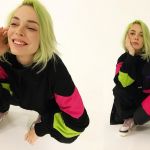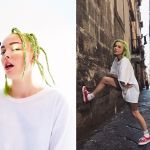 Somebody thinks
Claudia Maccechini
aka
Claudym
is
the Italian Billie Eilish
. Born in 1993, she began her career with miniature illustrations, 10x30mm drawings depicting pop culture subjects, from Darth Vader to Jordan 1. Then, a couple of years ago, she decided to devote herself also to music.
I always played behind the scenes, then when I got the right idea I decided to try it for real. - She said- There wasn't a specific moment or experience, it's something that's always been part of me.
One and a couple of other singles in English are enough to affirm Claudym as one of the most interesting names of the new Italian underground pop. Her songs talk about confidence, they describe her adventures and misadventures, becoming a way that the artist uses to overcome her weaknesses and turn them into power. On Valentine's Day 2020 she published her first piece in Italian entitled La parte peggiore di me:
It's a seemingly light piece, a normal love song, but I'm actually addressing myself. It's about those people who mark us positively or negatively, who leave such deep marks on us that they become part of us.