25 Christmas movies to watch for the perfect holiday mood
Classics and new titles in streaming on Netflix, Prime Video and Disney+: from "Elf" to "Love Hard"
December 25 is getting closer and closer, but many people are still struggling to find the right festive mood among the big and small problems of everyday life. So, while we decorate the Christmas tree and our apartments, why don't we take a moment to relax, sit on the couch with a hot chocolate and press play to watch some movies. Amazon Prime Video, Disney+ and Netflix offer us a large catalog of Christmas titles, both classic and new: from Elf to Hard Love.
nssGclub has selected 25 Christmas movies that will bring you in the perfect holiday mood.
It's a Wonderful Life - 1946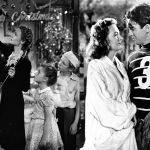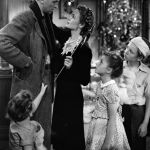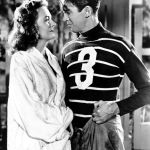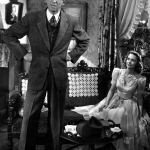 Plot: on Christmas Eve, while everyone is celebrating, George Bailey (James Stewart) decides to commit suicide. Honest and generous, George is on the verge of bankruptcy, after losing everything due to the dishonesty of other people, and has no alternative but to fall off a bridge. Everything changes when God sends the angel Clarence Oddbody (Henry Travers) to Earth to help man. The angel reminds George of all the good deeds done during his life and brings him into a parallel reality, in which the suicidal never existed. Seeing how much he has made a difference for many others, George understands his own value and realizes that hope is the greatest gift you can receive.
Fun facts: the film is based on a short story entitled The Greatest Gift, published in 1939 by Philip Van Doren Stern, which shows clear influences from Charles Dickens' famous A Christmas Carol. Frank Capra, the director, originally wrote the role of George Bailey for Cary Grant, but later opted for James Stewart.
Where: Prime Video
Trading Places - 1983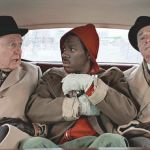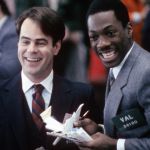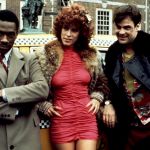 Plot: set in Philadelphia during the holiday season, the story begins with the bet of two bored rich people, the Duke brothers who decide to switch the lives of a broker (Dan Aykroyd) and a street beggar (Eddie Murphy). Thanks to a scam, the two unconscious men find themselves in each other's lives until, once they discover the cruel game, they team up to take revenge against the Duke brothers.
Fun facts: not only is it one of the most famous comedies of the 80s, but for the Italians Trading Places is the movie to watch on Christmas Eve. In fact, Italia 1 has been broadcasting it every December 24th since 1997.
Where: Prime Video
Home alone -1990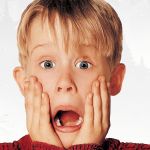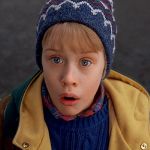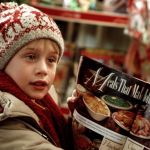 Plot: Kevin (Macaulay Culkin) is forgotten at home by his family leaving to spend the holidays in France. Alone the kid has a great time, until a couple of thieves come to rob the house...
Fun facts: over the years many people have wondered if there was a reason why Kevin was left at home by his mom, dad and brothers and finally a possible answer comes from the website Reddit. In a scene, which has been ignored until now, we see his father throwing in the trash the airplane ticket of the character played by Culkin. So when the family arrives at the airport no one notices the lack of one passenger, until it is too late: "Well, what else could we be forgetting? Keeeviiiin!".
Where: Prime Video, Disney+
The Nightmare before Christmas - 1993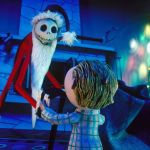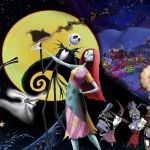 Plot: Jack Skeletron, the king of the Halloween world, frustrated by the classic routine full of screams and fear, wants his Christmas and dreams of replacing Santa Claus.
Fun facts: despite what many people think, Tim Burton is not the director of the film, but is Henry Selick. Burton produced it and created the story and characters, taking the idea after seeing the Halloween and Christmas decorations displayed together.
Where: Prime Video, Disney+
Miracle on 34th Street - 1994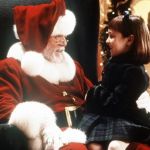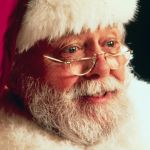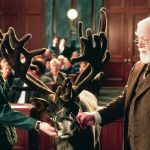 Plot: Susan (Mara Wilson) is 6 years old and doubts Santa Claus exists, but after meeting Kris Kringle (Richard Attenborough), a man who is convinced that he is Santa Claus, she finally begins to believe it too.
Fun facts: it is the most classic of the Christmas movies, the fourth remake of the homonymous Miracle on 34th Street dating back to 1947. When the film was released in theaters, 20th Century Fox offered to give money back to all the spectators who did not like the film. In the end, 1500 were reimbursed.
Where: Prime Video, Disney+
The Santa Claus - 1994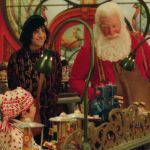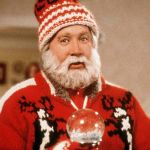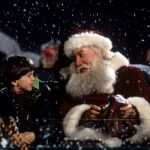 Plot: after Santa Claus falls from the roof of his house and dies, Scott Calvin (Tim Allen) wears the red suit and turns into his heir, with a weight gain and white beard, a change of residence at the North Pole with the elves and the job of distributing gifts on board a flying sleigh.
Fun facts: the role of Scott/Santa was originally written for Bill Murray, but he later went to Tim Allen, who is also the protagonist of the sequels The Santa Clause 2 and The Santa Clause 3: The Escape Clause.
Where: Prime Video, Disney+
How the Grinch Stole Christmas! - 2000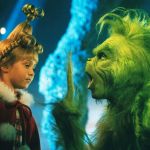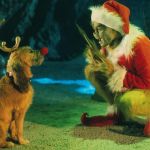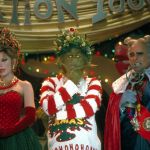 Plot: The Grinch (Jim Carrey), a grumpy and evil creature, who lives with his dog Max in a cave on top of Mount Crumpit, hates Christmas and plans to steal the holiday decorations from the inhabitants of the nearby village of Whoville. When little Cindy Lou (Taylor Momsen) convinces the mayor of the village to invite the strange green creature to the holiday celebrations, the Grinch has the opportunity to realize his plan.
Fun facts: Cindy Lou is played by Taylor Momsen, an American actress and a singer-songwriter who is famous for her role as Jenna Humphrey in Gossip Girl.
Where: Prime Video, Netflix
Serendipity - 2001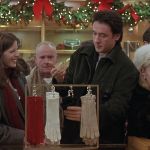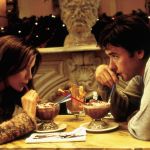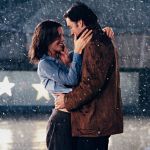 Plot: Jonathan (John Cusack) and Sara (Kate Beckinsale) meet by chance while Christmas shopping, fighting over the last pair of gloves in a department store. They talk, walk around New York and fall in love, but they are both in other relationships, so they decide to let fate decide the future of their love. Sara writes her phone number on the inside of a book she picked up on a stall and Jonathan on a $5 bill. If the book or the bill comes back into their possession, then they can see each other again. Years go by. They haven't seen each other since that first meeting and are about to get married to their respective boyfriends, but they can't stop thinking about each other.
Fun fact: The movie is named after Serendipity 3, a popular restaurant that is located in New York, on 60th Street, in the first side street on Lexington Avenue where there is also Bloomingdale's, the department store where the couple meets for the first time.
Where: Prime Video
Harry Potter and the Philosopher's Stone - 2001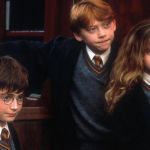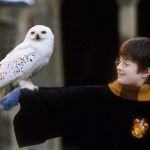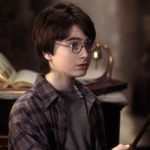 Plot: Ever since his parents died, Harry Potter (Daniel Radcliffe) has lived with his obnoxious uncles and overbearing cousin. His life changes when, at the age of eleven, he is admitted to Hogwarts School of Witchcraft and Wizardry. Here he will discover a world of wonders, many loyal friends like Ron and Hermione and will learn to develop his great talent for magic.
Fun fact: Among fans of the book and the movies there is a particular theory. When Severus Snape asks Harry "What would I get if I added powdered root of asphodel to an infusion of wormwood?" he would actually be saying "I'm very sorry for the death of your mother, Lily". In fact, according to flower language, asphodel is a type of lily (Lily) and is used for remembrance of the deceased, while mugwort is commonly associated with sadness.
Where: Prime Video (along with the rest of the saga)
Elf - 2003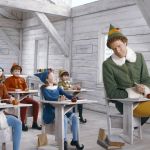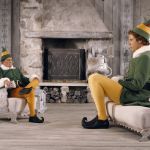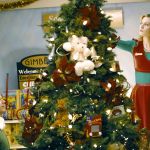 Plot: Buddy (Will Ferrel) is a human who grew up among the Santa Claus elves and decides to leave the North Pole to go find his biological father in New York. Traveling around the Big Apple in his green elf costume, he eats gallons of maple syrup, falls in love and, above all, makes his cynical father and his new family rediscover the magic of Christmas and good feelings. All with lightness and without lapsing into sentimentalism corny.
Fun fact: initially the role of Buddy was written for Jim Carrey, but instead consecrated Ferrel among the stars loved by the general public. Want to know more? Jovie, the girl the giant elf falls in love with, is Zooey Deschanel aka the Jess from New Girl and the Summer from 500 Days of Summer.
Where: Netflix
Love actually - 2003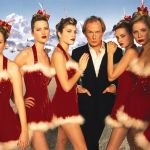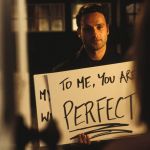 Plot: during the holiday season, the lives of 9 characters intertwine: from the Prime Minister (Hugh Grant) who falls in love with a young collaborator to the declining rock star (Bill Nighy); from the young woman (Keira Knightley) who thinks that her husband's best friend (Rick Grimes) doesn't like her, to the widower (Liam Neeson) who tries to establish a relationship with her stepson.
Fun facts: the cast is full of stars, but the protagonist of the cult scene is Rick Grimes, better known as the former cop who kills zombies in The Walking Dead. The declaration of love he made to the character played by Keira Knightley with a series of cards is one of the most romantic of the 2000's cinema: "With any luck, by next year I'll be going out with one of these girls (Pictures of models), but for now, let me say, without hope or agenda, just because it's Christmas (and at Christmas you tell the truth) to me, you are perfect and my wasted heart will love you until you look like this (picture of the mummy) and Merry Christmas".
Where: Prime Video, Netflix
Christmas with the Kranks - 2004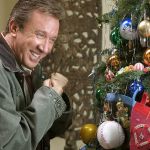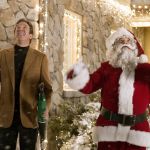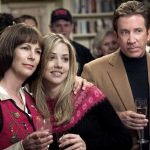 Plot: The Kranks (Tim Allen and Jamie Lee Curtis) decide to escape from Christmas and spend the holidays in the Caribbean for a relaxing break. Their plans, however, are spoiled by their neighbors and by the arrival of their daughter, who is on her way home for the holidays with her new boyfriend. Thus begins a race against time so that everything is perfect, just in time for Christmas day.
Fun facts: the movie is based on Skipping Christmas, one of 34 novels written by John Grisham.
Where: Prime Video
The polar express - 2005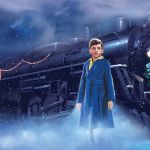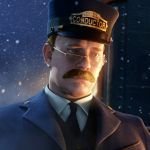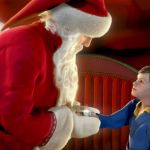 Plot: it's the night of Eve. A train stops right in front of the house of a young boy who does not believe Santa Claus. It has come for him, to take him, on the Polar Express, to the North Pole. During this trip he will discover friendship, courage, the importance of continuing to believe and that, as Santa Claus says, the true spirit of Christmas is in our hearts.
Fun facts: the screenplay is based on the homonymous children's picture book by Chris Van Allsburg, published in 1985. In the film, shot in live-action motion capture animation, Tom Hanks plays six roles: the main character, an eight-year-old boy; the controller; Santa Claus; the tramp and the father.
Where: Prime Video
Charlie and the Chocolate Factory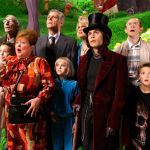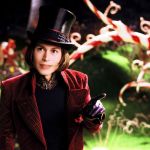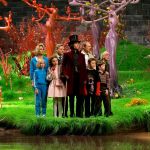 Plot: The eccentric Willy Wonka (Johnny Depp) reopens the gates of the factory to the first children who find one of the five golden tickets hidden in his chocolate bars. Among the lucky ones are Charlie (Freddie Highmore) and his grandfather, a former employee of the chocolatier who was fired along with his colleagues because of a spy who stole and sold Wonka's secret recipes to the competitors and now guarded by the strange Oompa Loompas.
Fun fact: the novel Charlie and the Chocolate Factory by Roald Dahl was published for the first time in 1964 and in 1971 came the first movie with Gene Wilder in the role of Willy Wonka. The second movie directed by Tim Burton, starring Johnny Depp, was produced in 2005, but it is not the last movie project inspired to the book. Currently, in fact, there is in the works Wonka, a musical starring Timothée Chalamet whose details are still top secret.
Where: Prime Video
The Family Stone - 2005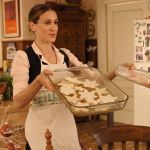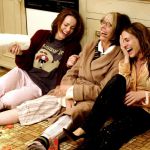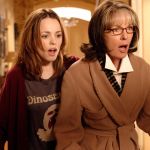 Plot: Everett (Dermot Mulroney) returns home in Connecticut for the Christmas holidays and to introduce his girlfriend Meredith (Sarah Jessica Parker) to his big family. Unfortunately, his relatives, especially his mother Sybil (Diane Keaton), find the woman unpleasant and not the right one to become Everett's wife, and try to explain it to him in every way.
Fun facts: The family stone is influenced by the classic Meet Me in St. Louis, which is also directly mentioned in the 2005 movie. In one scene, in fact, one of Everett's sisters is watching the musical starring Judy Garland on TV. Quite surprisingly, Meet Me in St. Louis is also mentioned in the first Sex and the City movie.
Where: Prime Video
The Holiday -2006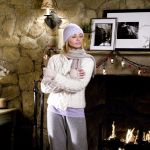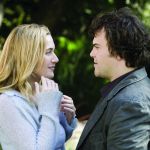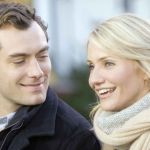 Plot: two strangers Iris (Kate Winslet) and Amanda (Cameron Diaz), both in a life crisis, switch houses during the Christmas holidays. Iris goes to Los Angeles where she becomes friends with an elderly Hollywood screenwriter (Eli Wallach) and Miles (Jack Black), a soundtrack composer. Amanda, however, ends up in the English countryside and falls in love with Graham (Jude Law), Iris' brother.
Fun facts: Cameron Diaz confessed that the film was a tough physical test for her because of the long time she spent running in the snow in high heels. The actress also said that she kept Amanda's clothes after the end of the filming.
Where: Prime Video, Netflix
A Christmas Prince - 2017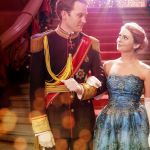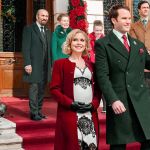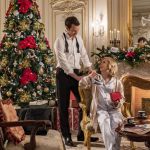 Plot: Amber (Rose McIver) is a journalist sent to Aldovia for a report on Prince Richard's crowning. In order to get more information, she goes undercover as a tutor and, while investigating the royal family, she discovers a plot and finds love.
Fun facts: The leading actress, Rose McIver is most famous for the role of Liv Moore in the TV series iZombie. The story of the first movie continues in A Christmas Prince - Royal Wedding and A Christmas Prince - Royal Baby.
Where: Netflix
The Christmas Chronicles - 2018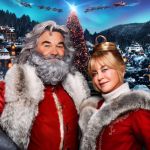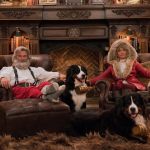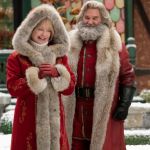 Plot: two brothers plan to photograph Santa Claus (Kurt Russell). Their plan turns into a trip with Saint Nick and his elves to save Christmas before it's too late.
Fun facts: the actual hero of the film is Kurt Russell, an adventurous and ironic alternative Santa Claus. In Netflix's project sequel, entitled The Christmas Chronicles 2, the actor, who is an icon of 80s action movies such as 1997: Escape from New York, is joined by Goldie Hawn who plays Mrs. Claus and in real life is his companion for 37 years.
Where: Netflix
Let it snow - 2019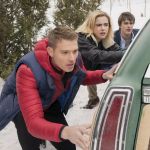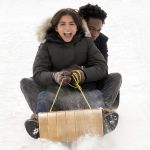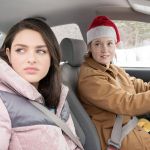 Plot: A snowstorm hits the small town of Gracetown on Christmas Eve, changing the lives of a group of high school kids. Julie (Isabela Moner), stranded by the storm on a train, ends up spending Christmas Eve with a boy she just met. Tobin (Mitchell Hope) goes with a group of friends into the snow to reach a party; while Addie (Odeya Rush), sad for the end of her romance, takes care of a dwarf piglet.
Fun facts: the movie is based on the novel Let It Snow: Three Holiday Romances, including a collection of three novels written by John Green, Maureen Johnson and Miracle Luren respectively. One of the protagonists of the project produced by Netflix is Kiernan Shipka, who here plays the role of Angie, but is popular for Chilling Adventures of Sabrina.
Where: Netflix
Noelle - 2019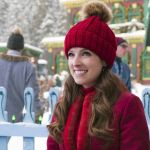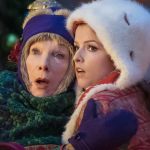 Plot: Santa Claus retires and it's up to his son Nick Kringle (Bill Hader) to take his place. Unfortunately, the guy is overwhelmed by stress and decides to leave for a long vacation without giving any more news to his family. It will be up to his sister Noelle (Anna Kendrick), a girl full of Christmas spirit and holiday cheer, to find her brother and bring him back in time to save Christmas.
Fun fact: Noelle is not the first Christmas movie Anna Kendrick has starred in. The actress is also part of the cast of Happy Christmas, a 2014 film starring Lena Dunham.
Where: Disney+
Little Women - 2019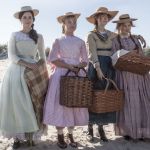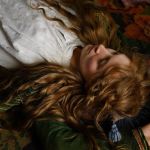 Plot: the story, set during the American Civil War, follows the March sisters: Meg (Emma Watson), Jo (Saoirse Ronan), Beth (Eliza Scanlen) and Amy (Florence Pugh). They are four young women determined to pursue their dreams, struggling with the classic problems of their age. Especially, Jo who, strong and stubborn, wants to be successful as a writer.
Fun facts: the adaptation of Louise May Alcott's book, directed by Greta Gerwig, makes the feminist spirit of the work even more explicit. Originally, the role of Jo was not to be played by Emma Watson, but by Emma Stone.
Where: Prime Video
Last Christmas - 2019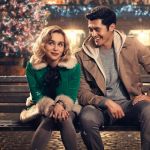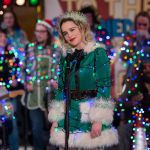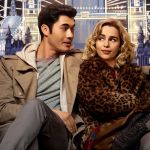 Plot: The story, set in London during the Christmas holidays, stars Kate (Emilia Clarke), a goofy and unlucky young woman who works as an elf in a Christmas decoration store, but wants to be a singer. One day she meets Tom (Henry Golding) who helps Kate to bring positivity into her life.
Fun facts: Paul Feig's movie is inspired by the eponymous 80s hit by Wham!.
Where: Prime Video
Dash & Lily - 2020
Plot: just a few days before Christmas Lily (Midori Francis), a girl who loves the holidays, and Dash (Austin Abrams), a boy who hates them, will be involved in a kind of treasure hunt and fall in love with each other.
Fun facts: Nick Jonas was an executive producer of this Netflix TV series, he helped choose the music for the show and also appears in an episode.
Where: Netflix
Holidate - 2020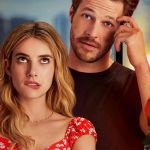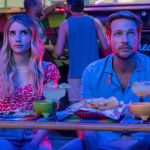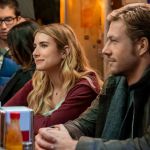 Plot: Sloane (Emma Roberts) hates Christmas because her relatives keep questioning her about her romantic status and she, sick of it, has an idea: hire Jackson (Luke Bracey) as a party partner.
Fun facts: in one scene Sloane and Jackson argue out loud in a supermarket, quoting Ryan Gosling several times. At a certain point behind her, a bit blurry, the silhouette of a man who looks like Drive's actor appears. Many people thought it was a kind of Gosling's cameo, but actually, it's Chad Zigmund, Luke Bracey's stand-in.
Where: Netflix
Love Hard - 2021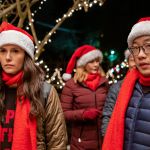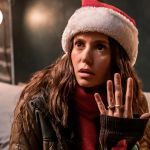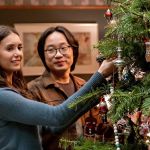 Plot: Natalie (Nina Dobrev) is a journalist who covers romance columns for a Los Angeles magazine. Still single and looking for love, she starts chatting on a dating app with a handsome guy with green eyes. After weeks of texting, she decides to surprise her virtual boyfriend for Christmas and flies to the small East Coast town where he lives, discovering she's been catfished. Josh isn't exactly what Natalie expected, but he's a bumbling single guy who lives in his parents' basement.
Fun fact: The star of this rom-com is Nina Dobrev, star of the cult Y2K series The Vampire Diaries; while the Josh from the dating site photos is actor Darren Barnet who is also part of the cast of the Netflix series Never Have I Ever.
Where: Netflix
Single All The Way -2021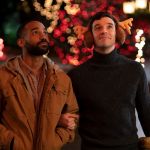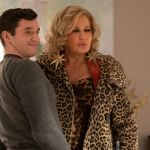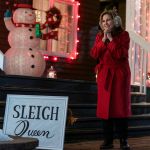 Plot: Peter (Michael Urie) must return home to spend the holidays with his family and convinces his best friend Nick to accompany him and pretend to be his boyfriend. A strategy to avoid the usual questions from relatives about his love life, but he doesn't know that his mother has already set him up on a blind date with a handsome spinning instructor.
Fun fact: The protagonist of this Christmas rom-com is Michael Urie, an actor famous for the early 2000s series Ugly Betty. Cast as Peter's mother is Kathy Najimy, one of the three witches from the cult hit Hocus Pocus.
Where: Netflix