The revenge of self-tanners
Bye bye orange complexion, new tanning lotions and oils are becoming more advanced and inclusive
Tanning is perhaps the most talked about and buzzed about trend of all time. In the context of socio-cultural changes in our society, it replaced pallor in the 1930s and, thanks to Coco Chanel and her sun-kissed face on the Côte d'Azur, became a sign of economic prosperity and a symbol of glamour. The first bikinis, the hippies' fondness for suntan and the solarium boom made golden skin a must-have for summer. The trend reached its peak in the early 2000s, when no one, from Simona Ventura to Britney Spears, from Paris Hilton to Nicole Richie, from the entire cast of Jersey Shore to Victoria Beckham (dubbed "the original Tango'd woman" by the Evening Standard, a famous brand of tanning oils in those years), could resist the temptation to wear the darkest possible shade of skin. And it mattered little to her that the result she achieved with a generous and poorly dosed dose of self-tanning sprays often resembled withered carrots. It took some time for beauty enthusiasts and the general public to realise that Superdrug may have been right when it called fake tan "the greatest beauty flaw of the 20th century"." Supported by a new aesthetic consciousness and, more importantly, by several scientific studies that linked excessive sun exposure to visible internal damage to the body and UV exposure from tanning beds to an increased risk of melanoma, leading to a ban in many countries, the popularity of tanning has declined significantly. Sunburn prevention and the success of SPF as a skin care product then dealt the final death blow to the tanning industry.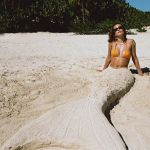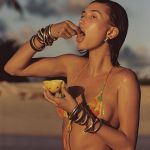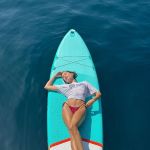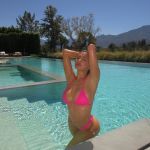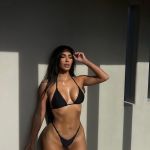 But now things are changing. There are a number of new brands that want to revolutionise the industry and make us forget the old tanning solutions that made our skin orange, dry, blotchy, smelly and often even stained our clothes. In short, we can say goodbye forever to Anne Hathaway's over-the-top self-tanning in the days of the film Bride Wars. Brands like Bondi Sands, Dolce Glow and Tan-Luxe offer products that can provide a natural-looking summer glow without exposing skin to harmful UV rays. The secret to their success? They have realised that issues such as health and wellness dominate the beauty industry and that there is a need for more safety, quality and inclusion.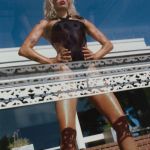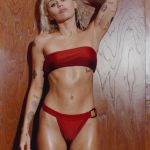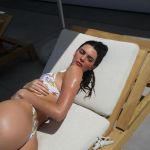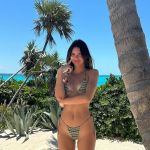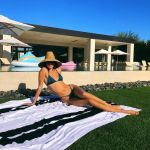 ​Isle of Paradise, for example, first launched tanning drops in 2018, a serum that can be mixed with body lotions and allows consumers to customise their tans. Bondi Sands' "Technicolour" range takes into account the undertone of the complexion, similar to foundations, and is available in four shades: light, medium, olive green and dark, making their product more palatable to people with different skin tones. And how do they combat the "carrot effect"? Bondi Sands' tanning products contain blue and green undertones, as opposed to the caramel shade that "makes people turn orange" The rosiest future in the industry seems to be Dolce Glow, the brand founded by Isabel Alysa, which counts Miley Cyrus among its advertisers and investors. Like the Kardashians, Sophia Richie and Jennifer Lopez, the singer has been a personal customer of the brand for more than three years and has used the self-tanning products in the images for her latest album, Endless Summer Holiday. Until recently, people were ashamed to admit that they resorted to self-tanners to get a tan. The example of Miley and other celebrity fans of this category like Hailey Bieber (who uses Tan-Luxe) could help change public opinion and popularise fake sun-kissed golden skin.