Beauty brands launched by celebrities in 2021
From JLoBeauty to Jennifer Aniston's debut in haircare
From Gwyneth Paltrow with Goop to Rihanna with Fenty Beauty, by now almost all stars have decided to start their own brand and pursue a career as a businessman/woman. One of the hottest areas for celebrities is definitely the beauty industry, so much so that new ones pop up every year. In recent years, there are those who have ventured into the field focusing on a single product, as Billie Eilish has done with Eilish, her perfume created in partnership with Parlux, and those who have chosen to dedicate themselves to haircare, such as Jennifer Aniston. And, while it is rumored that the next to take the fateful step will be Meghan Markle, Hailey Bieber has confirmed the coming of Rhode for 2022 promising budget-friendly skincare and make-up products. What do all these new brands have in common? They are cruelty-free, often vegan, based on natural formulas, contained in sustainable packaging and are become even more genderless.
Here's a list of beauty brands launched by celebrities in 2021.
Pleasing - Harry Styles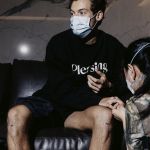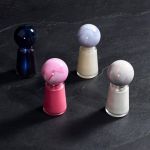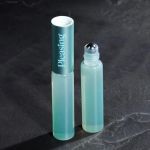 For the first time, human imperfection and empathy become the starting point of a cosmetics brand. With Pleasing Harry Styles embraces a genderless, inclusive idea of beauty that encourages people to take care of themselves and express their personalities freely. This concept translates in concrete terms into a nail set composed of a pearl white nail polish, a pink nail polish and a black nail polish with blue highlights; a lip oil; a pearlescent illuminating serum. All items are enriched with natural ingredients such as Vitamin B5, antioxidants or amino acids and are suitable for all skin types.
Jennifer Lopez - JLo Beauty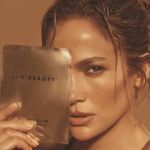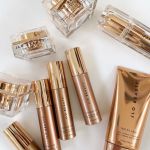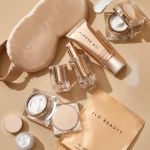 The base ingredient of the highly anticipated JLo Beauty? The Olive Complex, a mix of moisturizing and pro-aging elements based on olive oil (a beauty secret that the women of the Lopez family have been passing down from generation to generation) that also includes squalene and leaf extract. Officially launched in January, the line focuses on skincare with seven products: a cleanser, a moisturizer, a face mask, an eye cream, a serum and a nutritional supplement. Used together they should help recreate JLo's signature glow effect.
Ariana Grande - R.E.M. beauty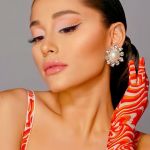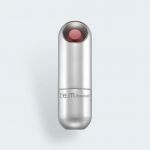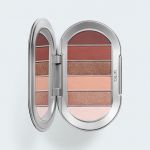 Since last November, all Ariana Grande fans can copy not only her signature high tail, but also her perfect cat-eye. How? By using the products of R.E.M. beauty, a cosmetics line named after one of the singer's most famous hits, which includes eyeliner, mascara, eye shadow palette, illuminant with a hybrid texture between cream and powder and vinyl lipstick with a vanilla and mint scent.
Halsey - About Face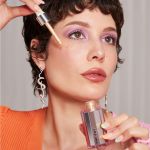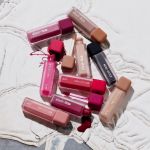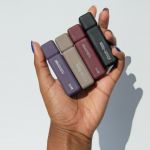 Halsey likes to describe herself as a "beauty junkie" and we totally believe her. We have always been accustomed to her sudden changes of look, so much so that it is almost impossible to see her sporting the same hairstyle or make-up twice in a row. Her passion for cosmetics, glitter and graphic make-up inspired her to make her debut at the beginning of 2021 with About Face, a beauty brand through which the singer hopes to encourage people to challenge the classic standards imposed by the beauty industry and embrace imperfection and fun.
Vanessa Hudgens e Madison Beer -Know beauty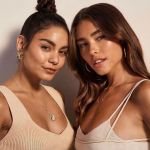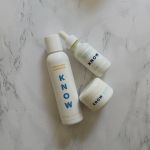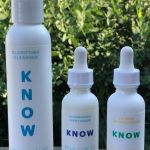 Vanessa Hudgens and Madison Beer have joined forces to launch Know beauty, a line that includes cleansers, serums, eye contours, creams and other treatments. The twist? All are based on DNA. Before buying a product, customers are asked to do a sort of multi-step diagnostic test to examine their skin on a genetic level. With the help of celebrity dermatologist Kara Kagha, the brand has developed a series of specific questions and a kit that uses a swab to analyze 46 chromosomes linked to hyperpigmentation, collagen quality, skin elasticity, sun protection, antioxidant protection, skin sensitivity, and glycation.
Chiara Ferragni

- Chiara Ferragni Brand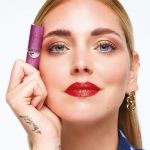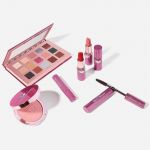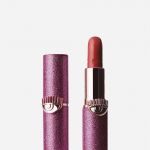 Following several collaborations, in recent months Chiara Ferragni has launched her first official make-up collection. The must-have is the eye palette, 15 eyeshadows that alternate between nude, bright and sparkling shades. The offer is completed by mascara, a transparent gel for eyebrows, an illuminating blush and three lipsticks. All inspired by an idea of empowering beauty and enclosed in pink glitter packaging with Chiara's eye-shaped logo.
Olivia Palermo - Olivia Palermo Beauty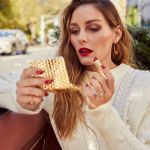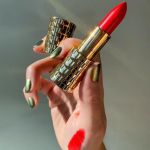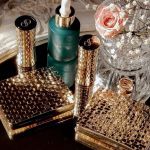 Olivia Palermo is definitely one of the most loved and imitated influencers. Not only for her always impeccable outfit choices, but also for her make-up. It was therefore easy to expect her entry into the world of beauty, which took place in May with Olivia Palermo Beauty and only four products: an illuminating serum, a matte lipstick, a misting effect spray and an eyeshadow palette. Very glamour!
Naomi Osaka - Kinlò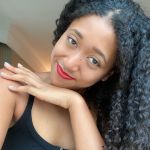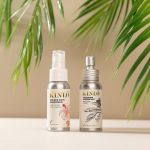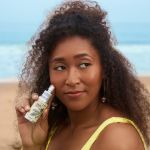 The role of ambassador for Victoria's Secret, partnerships with Louis Vuitton, Nike, Levi's made it clear that Naomi Osaka is a real influencer and not just a talented athlete. A further step in her climb to success she made this year by launching her own skincare line called Kinlò dedicated to protecting and rejuvenating darker skin tones. Highlights included mineral-based sunscreen, eye cream, restorative body spray and lip balm, all of which are sold for under $20.
Jennifer Aniston - LolaVie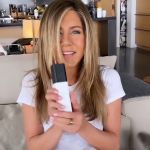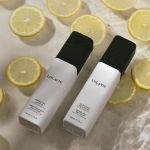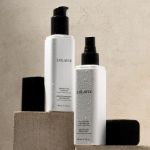 The "Rachel haircut" is a cult favorite copied over the years by millions of women. It makes perfect sense, then, that Jennifer Aniston has decided to enter the world of haircare with a brand called LolaVie, a name taken from her song, Whatever Lola Wants by Sarah Vaughan. All of the products in the line are vegan and contain natural plant-derived ingredients, including lemon, bamboo, chia seeds and plant ceramides. They also have recyclable packaging. The must-have is Glossing Detangler, a detangling, multi-tasking spray that protects against the heat of drying and styling tools.
Priyanka Chopra Jonas - Anomaly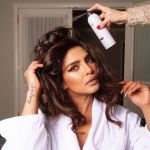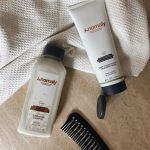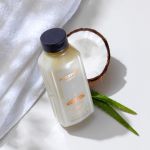 Like Jennifer Aniston, Priyanka Chopra Jonas has also launched her own haircare brand. It's all about sustainability and affordable prices. Each product is in recyclable bottles and is priced around $5.99. Sadly for Italy, Anomaly is exclusively available at Target.