The campaign to support freelance make-up artists during the quarantine
The London app Beautystack presents the project #supportyourlocalbeautypro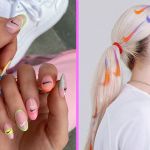 In a period of instability and self-isolation, there are many professionals who, due to the outbreak of Coronavirus, had to suspend their business and are worried about their future. As never before, it is important to act as a community, helping, as we can, small businesses and freelancers.
For this very reason, Beautystack has decided to launch #supportyourlocalbeautypro. This is a campaign in support of its make-up artists and that asks clients to postpone appointments instead of cancelling them or making early bookings for the months following the peak of the virus. Freelancers will receive the deposit income as soon as the booking is made, and will be able to stem their financial losses. Sharmadean Reid, CEO of Beautystack said:
We know times are going to be hard for everyone but it's going to hurt the Beautystack freelancers really hard. Please #supportyourlocalbeautypro by booking an appointment for summer (she'll get the deposit income now). Or rescheduling your current appointment for the future. Supporting may mean cancelling your appointment because you're showing symptoms and that's okay too. I'll be covering the cost of all cancelled appointments for the next two weeks.
Founded in 2017 by Sharmadean Reid, Beautystack is a kind of Linkedin/Instagram hybrid for the beauty industry, designed to help professionals market their services and connect with new clients. The operation of the app is simple: "see, like, book".
Girls see millions of images of beauty treatments on social media and have no idea about who did it, how much it cost or what it even is -Reid said - We want to close the loop on the journey of seeing what you want, liking it and booking it. I want to turn beauty professionals into the next beauty influencers and make them earn money comparable to beauty bloggers.
We can all make little actions to support our favourite beauty experts. How? Leave a good review on their social profile, share their work and maybe even visit and buy a little something on their online shop.