Hermès presents its first beauty collection
Rouge Hermès, super chic and eco-friendly lipsticks, are inspired by the iconic bags of the fashion house
The French Maison Hermès, one of the last luxury brands that haven't explored the beauty world yet, finally presented its first make-up collection Rouge Hermès.
Not only très chic lipsticks, with textures that recall the leather of the iconic Birkin bags and the colours of foulard and accessories, but also sustainable: these small design-items are indeed plastic-free and refillable, so when the product runs out, the consumer can keep the tube and buy only the refill lipstick.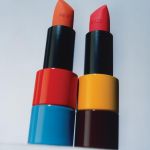 It's a real jewellery-lipstick: a tiny work of art by Pierre Hardy, the creative director of the jewellery for the Maison, in two different textures: matte like the main accessories, or satin like the soft leather of the Kelly bag, the trademark of the brand.
"Beauty products are a special category because they allow brands to get closer to their audience with a more accessible price range, without lowering the level of prestige of the brand", affirms Axel Dumas, CEO of Hermès, announcing also that their beauty collection will get bigger and bigger, with new skincare and make-up items every six months.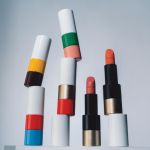 The first collection of lipsticks, in 24 nuances, will be available from March 2020.