What is the Jane Birkin Effect and why it invaded TikTok
The strange trend of accessorizing one's bag with as many charms as possible
Jane Birkin, chanteuse, actress, icon of Swinging London and at the same time of French style, died on a sultry Paris Sunday. Beautiful, talented, intelligent, endowed with that indefinable je ne sais quoi and yet impossible to notice and love. The woman of uncanny charm who made a whole generation sigh (literally) in the 1970s has left us, but she remains and will remain a constant inspiration for style. You only have to look at some of her pictures to fall in love with her fringe, the flared jeans she wore with a simple white t-shirt, the wicker basket, the sheer dresses, the crocheted pieces, ... Her effortlessly chic style with a bohemian attitude accompanied her throughout her life and showed in every detail she wore, even in the way she adorned her Hermès Birkin bag with pendants, jewels and stickers. This way of decorating a luxurious cult object to make it unique and personal also convinced the makers of TikTok.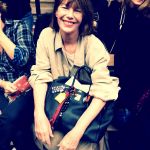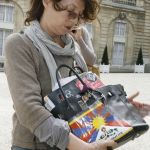 If you are not yet familiar with the viral trend of embellishing handbags with jewellery, ribbons, keychains and other ornaments, you need only open TikTok to discover the Jane Birkin Effect. Inspired by the French actress' destructive use of the Maison Hermès model named after her, the trend is all about adorning your bag with as many charms as possible, but of course you do not have to own a Birkin to join in. A black tote bag from ThredUp or Poshmark and trinkets from Etsy, Fossil and even Amazon are more than enough to replicate the "Messy Birkin" allure.
Cuts, discoloured leather in several places, charms and pendants hanging from the handle, and even a photo pasted on the front: a $10,000 bag as overstuffed as a suitcase and treated with the same care one would reserve for a cheap object like a wicker basket on a French Riviera beach exerts a charm all its own, the charm of someone who can not only afford a four-figure accessory but also has the ability to destroy it. "I thought it was more fun to have something hanging on it - Jane Birkin said in another CBS interview, "so I hang my watch on it and all my bracelets, when I walk, they jingle. From French icons to the Olsen sisters, via Lindsay Lohan and Marc Jacobs, celebrities' obsession with the "messy Birkin" is certainly nothing new, but abetted by a viral TikTok clip featuring Julia Fox and a newfound passion for everything, effortlessly chic, Gen Z has brought back the broken luxury handbags, adding this (already well-known) curiosity to the list of countless anecdotes surrounding Hermès and its most iconic pieces.
The best thing about this emerging trend is that there are countless ways to customise your own bag. From coquette core inspirations with ribbons in pastel shades, bows or even plush, to embellishments with vintage appeal, with hearts, crosses, rosaries, scarves or votives. Among the most fashionable decorations are trinkets, including necklaces, bracelets, lockets and strands of beads dangling from handles. Of course, there is a danger of falling into kitsch, but if Gen Z has taught us one thing, it's that you can also express yourself through the kind of pendants you hang on your bag.