What is dark feminine energy?
TikTok's new trend encouraging women to unleash their dark energy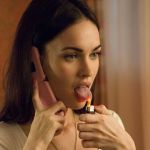 Women have been associated with darkness since the beginning of time. In myth and religion they were the ones who ruled the night and the moon. Powerful and free figures like Kali, Lilith, Innana, Lakshmi, Oya or Isis. But somewhere along the way, darkness became something to be feared and avoided. Something that years of patriarchy have taught us to stifle. Anger, sexuality, sadness, creativity began to have a negative connotation, disavowed in favor of a one-sided femininity that was supposed to coincide with acceptance, passivity, kindness and complete submission to the male. Shadow versus light. Prostitute and Madonna. An archetypal duality that now lives again on TikTok. In recent years, the platform continues to come up with movements (consequent fads or, rather, "cores") that offer different facets of femininity and feminism: from Barbiecore to Gorpcore, from the Bimbo subculture to the death of Girlboss, to the controversial Tradwife identity with its "submissive housewives." The latest trend to emerge, with nearly 500 million views, is called dark feminine energy.
Although many identify it as yet another way to seduce men, its roots are closely linked to a kind of feminism that wants to break free from the diktats imposed by patriarchal society by encouraging women to reclaim their dark energy. In the videos, the creators often use words like freedom, pleasure, seduction, truth, and intuition, but what are they really talking about? They are talking about letting the deepest feelings, the unconscious, traumas, needs, fears, and desires emerge by giving women a chance to explore a side they often forget or are forced to keep in check. Releasing dark feminine energy can be a first step in moving from "victim" to agent of change, becoming someone who can claim her desires and needs of whatever nature they may be.
Models to look up to include Alexa Demie, Lily Rose Depp, Monica Bellucci, Angelina Jolie, Rihanna and Megan Fox. Even on an aesthetic level. Yeah because noir feminism is expressed not only through feelings and attitude, but also through beauty. Remember Jolie's bad girl days in the 1990s or Demie's looks in Euphoria or on her Instagram profile? Green light to severe slick chignons, unruly tails, thick, wavy and seductive hair, red and black nail polish, and enveloping fragrances like Dior Hypnotic Poison that mixes vanilla, rose, almond, apricot, sandalwood and many other complex notes. Make-up focuses on bold lips with dark lipstick shades from red to plum to black and siren eyes, TikTok's latest viral make-up hack that invites you to unleash your inner dark femme and promises to seduce anyone just by looking, just like the mythological half-woman, half-fish creatures.