How to rediscover the right aesthetic for your personal character?
In her Aesthetics coffee table book, Sveva Fischetti tells us her concept of personal style and research
It is increasingly difficult to find oneself in the whirlwind of constant suggestions, inspirations and visual stimuli we are bombarded by and translate them into one's own aesthetic language without being overwhelmed by them. How do we figure out what really represents us on a fashion level? Exploring with analytical skills is as always the answer, and this is confirmed by Sveva Fischetti, a digital creator and aesthetics enthusiast who began her journey of self-discovery and what has now become a job for her in the dark winter of 2021 in the second pandemic. After a path of film studies, aesthetic and professional research, today Aesthetic comes out, a volume published by Polinani Editore where Sveva gathers all the elements to analyze different aesthetics, understand the diversity of concept of aesthetics and trends, know and recognize them in a coffee table book, a tool to learn what is part of one's personal style without being a "victim" of any trend.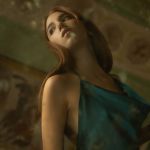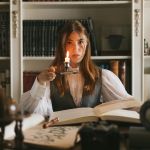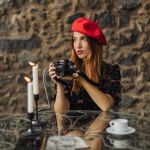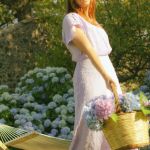 Sveva tells us how between online lectures and world-opening family heirlooms, she managed to combine her film studies focused on how to conceptualize places through the aesthetics communicated by cinema with her everyday life. While studying, she began to watch TV series analytically, discovering the symbolism and meaning of costumes in addition to the set and objects used for storytelling, realizing that in everyday fashion it is possible to best communicate one's personality by knowing oneself well.
"It's easy when you're a kid to feel like you're neither fish nor fowl, and to look for inspiration outside of yourself, when in reality to find a personal style we need to do research and find a range of aesthetics that resonate with our personality. No one has a style that belongs to one aesthetic; we are a kaleidoscope of aesthetics."
It was through "The Queen of Chess," a highly successful TV series in which Anya Taylor Joy's costumes were faithful to the historical era in which the story is set, that Sveva shared her first content regarding aesthetics, studying the set and historical family heirlooms as tools to concretize both a way of feeling and an aesthetic code, easy to reproduce and in which she could feel represented. This differentiates trends dear to the concept of fast fashion from aesthetics that have longer and more concrete time frames and roots. Trends represent fashion's need to reinvent itself and find an item to be revered for one period and then move on to another, while aesthetics are a snapshot of a precise historical moment, of its physical counterpart in everyday and representative objects, which evolve with time, but always remain those going to load with visual baggage an initial concept that continues to evolve over time, as happens with the various cores today.
"Every aesthetic born in pandemic through TikTok was born out of a desire for escapism and to see oneself in something. The themed content was a representation of a historical moment of uncertainty in which we returned to nature as roots, origins, belonging but also as an imaginative stimulus. It is no coincidence that Cottagecore was later followed by Milkcore and Honeycore, which specialized on the characteristics of elements already internal to an aesthetic. If we have Mermaidcore today, it is thanks to Fairycore's imaginative declination of cottagecore in a marine key. We often abuse the word "core" without understanding that it is often a label that identifies a central concept, around which many other stories are told a name to encapsulate imagery that communicates a way of being."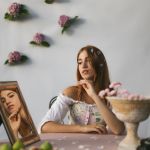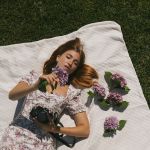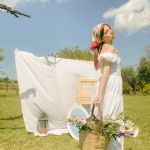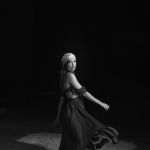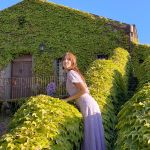 Sveva's research approach to the creation of Aesthetics is almost archival in nature: uniting in a coffee table book 30 aesthetics divided by genre and derivation, studying which films and TV series are of reference to grasp their essence, identifying colors and key elements to give those who browse and read Aesthetics important tools to thoroughly understand the aesthetic stimuli of the outside world and know how to digest them. Sveva's career path in fact goes toward image consulting, and there is nothing more important in this field than knowing oneself:
"Through shapes, colors, and texures of garments that catch our attention, one can understand someone's predilection for a particular aesthetic. Main rule? Don't preclude anything and always keep exploring, starting from within, from what we see of ourselves in the content we consume every day. Knowing what we like, what is the music that makes us feel good is the starting point."
The book becomes a small encyclopedia to be consulted in order to build one's own image and thus a stylistic code of a version of oneself that corresponds to a precise personal perception, in which one really feels represented and never at the mercy of the next TikTok trend.