DJs and activists Hoe mies took part in the new TOMMY JEANS campaign
"Music Takes Us Further" celebrates music and social activism
Music as a way to promote social change: this is the focus of TOMMY JEANS Spring 2021 campaign "Music Takes Us Further". The protagonists are an eclectic mix of creative talents. What they have in common - besides a passion for music - are strong social commitment and activism, with the goal of making the world a better place by inspiring change. The collection, available on the tommy.com website and in TOMMY JEANS stores around the world, reflects the innovative and energetic spirit of these artists in the urban and contemporary details, but also in the attention to sustainability through the use of recycled materials and high-tech innovations.
Among the young talents who are part of this quiet revolution, TOMMY JEANS choose the Berlin duo of DJs hoe__mies, aka Gizem Adiyaman and Lucia Luciano. Gizem and Lucia gave life to a series of parties and a community focused on women, non-binary people, trans, mainly speaking to a black audience, i.e. all those who are usually marginalized by mainstream hip hop parties. Hoe_mies is much more than this.
On the occasion of the campaign and to discover the reality of Hoe_mies, nss G-Club had the opportunity to speak directly with Gizem and Lucia about their projects, their music and their idea of style. Enjoy!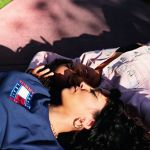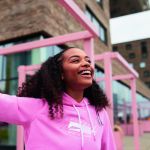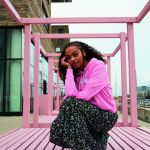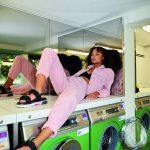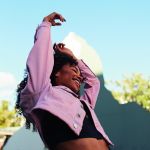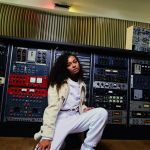 Hi Gizem and Lucia, please tell us about Hoe mies, and how music plays and important role in your life and is helping social changes.
It all started in 2017 in Berlin with a party series and community space centered around women, non-binary, queer and trans people speaking primarily to an audience of color.
The first party was kind of a protest against mainstream hip hop parties, where men feel empowered: the music they play is by male artists, DJs are men, guests behave wildly and sometimes women don't feel safe. So we decided to create a party where women* are the center of the attention, where they could feel safe and comfortable, with a music selection curated by women - all this creates an empowering effect.
That's how we started. There was no party like ours at the time. Women and queer people were marginalized, and we wanted to change that.
We not only promoted the parties but were dealing with all the logistics and organization; we worked with an "awareness team" that was there to make sure people had someone to talk to if they were feeling uncomfortable or when something bad happened. We wanted to create a safe space, but it's not always easy to guarantee and control what happens at a party. Security sometimes is not enough, so we decided to give a new option for people to communicate and feel safe, to protect women against harassment.
We started from parties, we are also a DJ duo, and we do a lot more, especially last year when we had to reinvent ourselves and get out of the "party bubble" due to Covid-19.
Besides music and parties, what else do you do? How do you support women* and LGBTQI communities?
We have always been interested in topics related to social justice, so we started organizing, in addition to parties, events where people could discuss, to hold panels on different topics that matter to us: for example, we talked about integrity in relation to money and ethics. We wanted to make these topics more accessible also to students, we wanted to talk about the issues that our generations are facing and to include all the most marginalized realities that are not usually represented by the media.
So in addition to the parties and talks, we also launched a podcast with Spotify - and this was our first experience with podcasts - it was a challenge because we did a lot of research, worked on all the contents, editing, communication... Last but not least, we are also working on a book.
What are the main topics you discussed on your podcast?
We discussed a lot of different topics that are important to us: the first episode was about toxic masculinity; in one episode we talked about dating, from the point of view of a person who has polyamorous relationships and a person that is asexual; then we have an episode about fashion, focused on fast fashion, with someone who does upcycling; most of the topics are related to discrimination, marginalization and people excluded from society, like sex workers, or actors and directors of the porn industry, who are not considered workers. We discussed other issues of our society, like homelessness, prison as a system to exclude people and not to help them, therefore topics of social justice. We also mentioned the topic of beauty, on how Instagram influences our vision and our standards of beauty today.
In each episode and whatever the topic, we always try to give voice to different perspectives to encourage the audience to reflect on themselves, on their beliefs.
How would you describe your style? And what does the collaboration with TOMMY JEANS mean to you?
Lucia: my style is always changing, like me, also based on circumstances: in this moment it is definitely more cozy, in fact it is rare to wear special clothes or a nice make-up, unfortunately. My style is also changing in terms of attention to sustainability, quality, ethics.
Gizem: I really miss our gigs, because they were also a moment to dress up, dress sexy and feel ourselves while dancing behind the decks: I like loud clothes, colors, inspiration from 90s and 2000s hip hop, streetwear, that's why this collaborations means a lot for me.
In general we like to have fun with clothing, we like to express ourselves and experiment, wearing what makes us feel good. It is great to be part of this campaign also because, when we were kids, all our idols - like Aaliyah, TLC, Missy Elliott - always wore TOMMY both in the street style and on the red carpet, and their looks are unforgettable! Also, it is great to collaborate with a brand we share the same values with.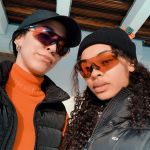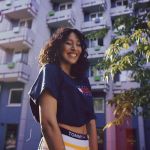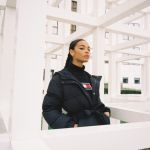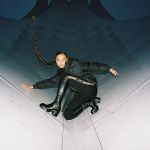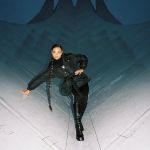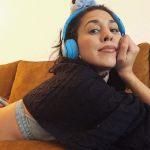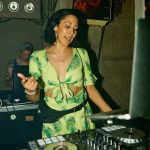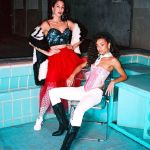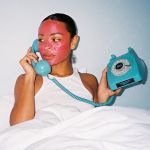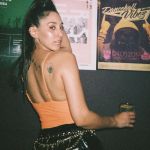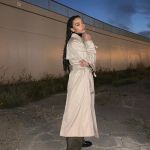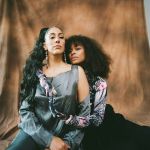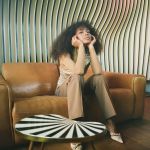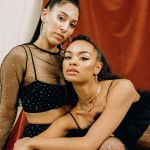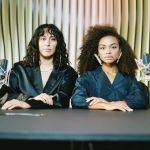 The piece of advice you would give to young women* who are experiencing difficult times during this pandemic - to stay strong and keep going in this new year?

It's not easy, but the best advice is to listen to yourself, find your values and beliefs, always do what makes you feel good without causing harm to others. During a pandemic it is okay sometimes to feel down, so we need constantly to remind ourselves of all the blessings we have, to keep going and not get into the hopelessness! Don't stress and push yourself too much, it's the right time to keep ourselves sane and safe and not use all the energy. And always be open for new opportunities: for example, we can't dj at the moment, so we had to reinvent ourselves and move forward.
Also, understand whose criticism matters to you: there are always a lot of critics so you have to understand which ones are helpful and constructive for you to become a better version of yourself, and which one is just useless hate.
One last question: tell us a song for this moment!
We suggest you to listen to Massari Mami by Layla, she is a young German singer and rapper and she is on fire!