The initiatives for International Women's Day
From Sephora's empowerment projects to Pomellato's new campaign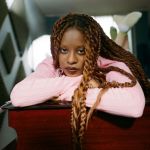 Not just mimosas, chocolates and stale slogans. International Women's Rights Day is increasingly an opportunity to reflect, to take stock, to analyse the goals and targets achieved or not yet achieved. In the field are not only ordinary people, but also fashion and beauty brands that launch advertising campaigns every year on 8 March to raise awareness and launch initiatives that revolve around the female universe and touch on important issues such as empowerment, gender-based violence, gender gap and fundamental rights.
nss G-Club has collected the most interesting initiatives of this year.
Rituals - Bag for Good
Small actions for big change is the mantra of Rituals, which since 2011 has supported Tiny Miracles, a non-profit foundation whose goal is to end poverty for 1 million people by 2030 through a holistic approach based on 5 principles: Health, Education, Vocational Training, Awareness and Celebration. One of the projects they have been involved in is Bag for Good, a special bag handmade by slum women in Mumbai, India. The more than 800,000 ordered give these women and communities the opportunity to take control of their future and transform their lives by learning new skills and earning a regular income. The Bag for Good is available on the Rituals website for €7.50.
SEPHORA - "Together we..."
SEPHORA believes in the role of beauty as a source of empowerment, self-expression, acceptance and self-confidence. For this reason, but also to promote women's empowerment and cohesion, SEPHORA has decided to launch no less than 3 initiatives on 8 March. The first is the "Together we" campaign, through which the retailer showcases the stories of founders, partners, employees and beauty consultants who identify as women. Those featured include the founders of brands available at SEPHORA such as Miranda Kerr of Kora Organics, Jen Atkin of OUAI, Tiffany Mastersons of Drunk Elephant, Huda of HUDA Beauty, Anastasia Soare of Anastasia Beverly Hills and Maureen Kelly of Tarte. In addition to the campaign dedicated to International Women's Day, SEPHORA is introducing the Classes for Confidence programme. This is a series of inclusive workshops created in partnership with non-profit organisations and aimed at people facing major challenges in their lives, such as illness, gender reassignment or other difficulties. In these private sessions, participants not only learn various make-up techniques and beauty rituals, but also receive support and a way to boost their self-confidence. The latest initiative involves SEPHORA ITALIA and FONDAZIONE PANGEA ONLUS, a non-profit organisation that has been working for the economic and social development of women, their families and the surrounding communities since 2002. SEPHORA will specifically support anti-violence centres involved in the REAMA (Network of Empowerment and Self Mutual Aid) project, which aims to train and support women who have experienced violence. The retail chain will make available in its cosmetic shops the contact information of the online Anti-Violence Help Desk ([email protected] and the telephone numbers 349/344.22.57 - 333/441.84.43) and commits to make a donation that will enable 10 women affected by violence to receive professional and personal support.
Pomellato - "Pomellato for Women"
Pomellato has used International Women's Rights Day as an opportunity to launch a new campaign to raise awareness of freedom. It is part of the Pomellato for Women programme and includes a range of celebrities and activists such as Jane Fonda, an award-winning star and one of Hollywood's first feminists and political activists, American actress Joey King, volleyball player and LGBTQ+ rights icon Paola Egonu and Iranian mountaineer Nasim Eshqi, who defied her country's repressive regime for the love of sport. Together with Sabina Belli, CEO of Pomellato, they talked about freedom and how we need to make our voices heard, stand up and take action together. An important gesture, especially now that "our freedoms as women and people continue to be threatened in different parts of the world. Especially this year. We are oppressed, challenged, belittled, silenced and killed." In conjunction with the video, Pomellato announces an additional charity campaign in partnership with FreeFrom of the Kering Foundation to benefit survivors of domestic violence.
Korff - Dermatologia Estetica
Korff has always been committed to improving the quality of the skin through scientific and highly innovative solutions inspired by the world of aesthetic medicine. To this end, the company has decided to organise a special event with the participation of some members of the Association of Women Dermatologists. On the evening of 8 March, guests will discuss the specialised "feminine" dermatological work that underlies many of the dermocosmetic protocols that characterise Korff's formulas and make its products unique and effective.
Woolrich & Fantastudio - "Being a Woman Today"
Woolrich and Fantastudio renew their partnership for International Women's Day 2023, creating a project to "empower women", a positive and inclusive message that unfolds in five portraits of very different women united by the daily conquest of freedom. Each of them tells of their day, showing fragments of the day and sharing experiences to explore what it means to be a woman today.
Guerlain - "Woman for Bees"
From 2020, Guerlain will promote the training of female beekeepers around the world through its Guerlain Women for Bees project, which has Angelina Jolie as its ambassador. After France, Cambodia, Japan and Italy, the star travelled to the Yucatan Peninsula to launch a multi-year training and conservation project in partnership with Fundación Selva Maya (FSM). The non-profit organisation works to protect Melipona beecheii, the sacred bees of the ancient Mayan civilisation, which are critical to maintaining the balance of biodiversity in the region. Ninety per cent of the bee colonies have been decimated by the destruction of the tropical forests, threatening not only their survival but also that of the women in the community.
ba&sh - "Women Are Fundamental"
To mark International Women's Day, ba&sh launches Fund&Action, a charity programme for women, and presents a collection called Women Are Fundamental. The collection, which includes t-shirts, sweatshirts and accessories, was designed in collaboration with a number of members of the ba&sh crew, including Amandine Albisson, dancer at the Paris Opera, Cathy Closier, founder of Season Restaurants, Clémentine Galey, founder of the BlissStories podcast and Élodie Garamond, founder of Tigra Yoga. Proceeds from the sale of the items will be donated to the European charity Women Safe & Children (WSC). WSC is a multidisciplinary organisation that provides a wide range of support services (medical, legal, psychological, etc.) to women and children who have been victims of violence.