Recovery Routine: skincare products to go from 0 to 100
How to restore the natural balance of stressed skin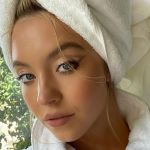 Redness, itching, loss of elasticity. When we hear of stress, we mainly think of a mental state or physical ailments closely related to it, such as gastritis, tachycardia, breathlessness. Surely, we would never imagine that our skin can also get stressed, right? Yet it does. Tensions and hectic lives, along with bad habits such as smoking and alcohol abuse, not only weigh on our emotional side, but also affect the condition of the epidermis with rashes and scales that can persist for weeks if we don't take the right action. Skin "under stress" looks dull, lackluster, toneless, and with imperfections such as underpimples, irritation; it also shows more obvious signs of aging, such as wrinkles, than skin with optimal condition. What is the best way to take care of it?
The first tip is always to think about hydration since, this factor, constitutes one of the most important elements in maintaining healthy and beautiful skin. Of course, to ensure that the skin is properly hydrated, it is important to act both from the inside and the outside. Carrying out only one of these interventions would be ineffective! So be careful to apply proper nutrition and supplement the latter with the right products. Only by combining these two factors can you achieve healthy skin in its fullest strength. As far as nutrition is concerned, it is important to balance one's nutrition with an adequate presence of fruits and vegetables. Vegetables, in particular, are said to be a "natural cosmetic" for the skin as they act from within and cleanse the epidermis of impurities. In addition, supplementing adequate water consumption also makes a difference: always try to drink at least two liters of water a day.
Then take care of your skin with a proper routine and then constant skincare with ad hoc products. Stressed skin is skin that requires more attention than usual, more targeted care, choosing those products that not only mitigate the effects of stress, but at the same time revitalize the complexion, restoring its normal complexion, its radiance, its freshness, its elasticity, making it look healthy again. Prefer gentle cleansers that contain oleic acid and various vitamins and omegas, rich in antioxidants to protect the skin from environmental stresses (you can also choose a gentle, nourishing cleanser that balances the skin's pH and eliminates impurities, without depriving the skin of its natural oils). Then look for soothing and calming serums to address sensitized and stressed skin that contain high levels of repairing ceramides and fatty acids to repair the outer layer of the skin, and, in addition, a night moisturizer with ingredients that help the skin retain moisture, such as hyaluronic acid or again ceramides.
To conclude, choose a face mask that purifies or soothes the skin, depending on the type of problems you are experiencing (there are also masks that help control excess sebum or eliminate skin impurities), and don't neglect the eye area: the skin under the eyes is among the thinnest and most sensitive on the body, so it is most at risk of dryness, irritation and even swelling.
Are you ready? nss G-Club has selected for you the 10 must-have products to rebalance stressed skin: