Bois Dormant, the new olfactory journey of Celine and Hedi Slimane
The latest fragrance with notes of bergamot and juniper completes the Maison's sophisticated offering
Celine Haute Parfumerie, the perfume line launched in 2019 with Lisa from Blackpink as testimonial, is an olfactory diary in eleven fragrances, genderless, complex, and sophisticated united by powdery and musky notes that recount personal experiences and memories of the Maison's creative director, Hedi Slimane. Each fragrance is a treasure trove of emotions with evocative names such as Parade, Saint Germain des Prés, Dans Paris, Cologne Française, La Peau Nue, Rimbaud, Eau de Californie, Nightclubbing or Reptile and evokes a small fragment of the designer's life: from the twenties spent with friends admiring Paris from boats on the Seine to nights at the discotheques, amidst suede jackets and the smell of smoke in his hair.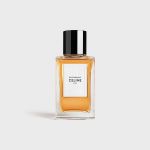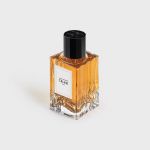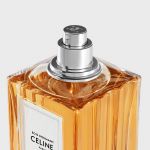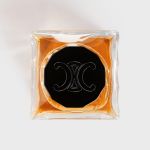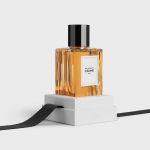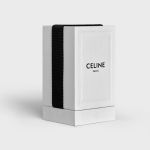 Bois Dormant, the latest creation to be added to the list, was born as the daytime twin of Black Tie and takes us back in time to when Slimane was only nineteen years old and went around London looking for secondhand skinny suits on Savile Row. The result is a mix of ingredients inspired by the understated, luxurious, and timeless architecture of the English double-breasted flannel suit, but also by the warm, velvety chords of a vinyl record's first edition. These images of elegance, refinement, and comfort are translated olfactorily with bergamot and juniper giving a delicately bitter touch, with notes of cedar and vetiver to give a woody structure, joined by powdery accents and iris butter.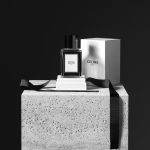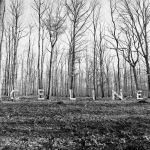 Slimane was also responsible for the perfumes' bottle design, which is minimal and cool, just like his clothes. The creative American created a rectangular, heavy, clear glass bottle with art deco-inspired side grooves and a black lacquered cap, a combination designed to enhance the preciousness of the design. Bois Dormant, will be available from September 23 and, like all the products in the Celine Haute Parfumerie line will be available for purchase on Maison's website, in Celine boutiques and in the Haute Parfumerie store at 390, Rue Saint-Honoré in Paris, a true place to be where, among antique marble, alabaster and mirrored surfaces, the bottles are displayed like true collector's items.