TOILER PAPER's vision contaminates beauty
LA BOTTEGA and Maurizio Cattelan's surreal world come together in TOILET PAPER BEAUTY
Dishes and dishes washed in a vintage bathtub, a man with a horse's head with whom to take photos and selfies, a masseur who welcomes guests with a marble statue on the bed and a location with wallpaper aa spaghetti fantasy. In this surreal context, the ironic and engaging imagination of Toilet Paper presented its new beauty line, Toilet Paper Beauty, in the headquarter of the magazine signed by Maurizio Cattelan and Pierpaolo Ferrari. Body products, hair, hands together with a homewear line and fragrances curated by the nose of bartender Oscar Quagliarini, are real statements to take care of himself with irony, which weave design, fashion, beauty and points of view on the world out of the ordinary.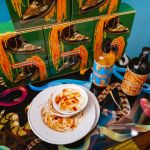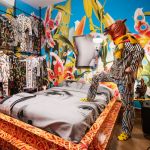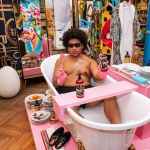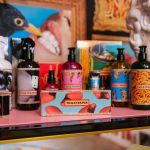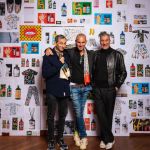 For this new launch into the world of beauty, the founding artists of Toilet Paper have curated the collection with four hands with La Bottega, an Italian leading company in the cosmetic industry for luxury hotels, such as the Four Seasons, The Peninsula, Mandarin Oriental, St. Regis, J.K. Place, Faena, Rocco Forte. The line that strongly departs from the aesthetic standards of the hospitality sector, as President Tommaso Pacini says:
"The collection represents, on the one hand, that orientation to diversification that we have always had in the company and that we strategically aim to consolidate in the coming years, on the other, expresses our ability to create tailor-made products that until now has expressed itself in projects with the world of hotels and with the more than 50 brands that we have licensed".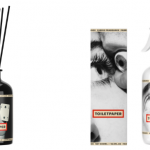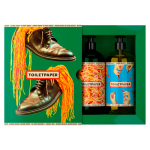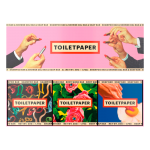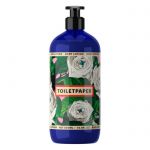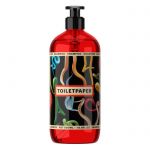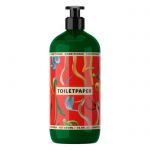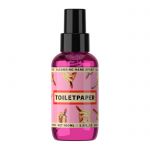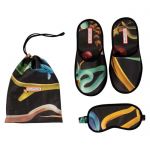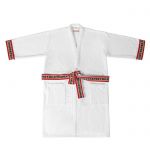 Design, fragrances, packaging and dreamlike images of the artwork of TOILETPAPER make the products of the collection of collectibles hyper-desirable, evoking improbable uses and visionary situations to carry in the house. To the HAIR line for hair includes shampoo and conditioner, BATH&BODY that includes shower gel, body lotion, body oil, body scrub, soap and lip balm to pamper and pamper the body, HANDS to treat hands with hand soap, cleansing gel, detergent spray, Hand cream joins a HOME line to scent home spaces with fragrances and speakers, but also to wash dishes with the unexpected soap for dishes. Last but not least is the LEISURE WEAR line of Toilet Paper that includes clothing and accessories (including pajamas, dressing gowns, socks) to bring the world of ambiguous narratives, Surreal and extremely funny Italian magazine even in moments of relaxation at home. The collection TOILETPAPER BEAUTY is available online www.toiletpaperbeauty.com.