10 women that are changing the beauty industry
They represent what the world of beauty really needed
The beauty business is a game designed for girls, that nowadays, after years of patriarchy, is held by women. Many women are recently standing out for their entrepreneurial role in leading companies in the beauty industry, that generates $500 billion a year and creates millions of jobs, according to the updated report by McKinsey & Company. The thriving success is aided by women's desire to take care of themselves and look beautiful, skincare doctrine preached on social networks in all the languages of the world,brilliant marketing campaigns behind increasingly more technologically advanced products.
But most importantly, behind every female-owned company there's the desire to emerge and make the world better, in little steps, to help all women flourish in beauty. Here are the stories of 10 unique women who are shaping the market of beauty, collecting successes.
1. Huda Kattan - Huda Beauty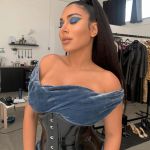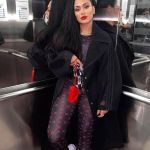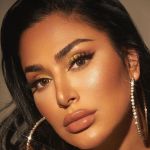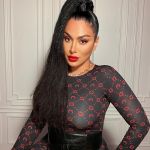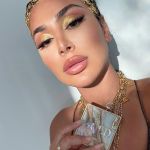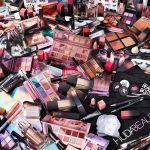 47th on the Forbes "Self-made Women" chart, currently owns a net-worth of 150 million dollars. Born and raised in Tennessee by Iraqi parents, Huda Kattan, 34, graduated in finance from Deaborn University, wasn't happy with her financial career, so left it to become a makeup artist and launching her Huda Beauty blog in 2010, which immediately developed a significant presence on social media and Youtube thanks to the affability of the protagonist. Huda started her beauty business with her two sisters in 2013, identifying a lack in the market of false eyelashes. Innovative product especially in the Middle-Eastern market, the first Huda Beauty lashes were immediately sold out at launch by Sephora Dubai. After Kim Kardashian's endorsement, they literally blew out in the United States. Today, Huda Beauty sells more than 140 products, from eye shadow palettes to lip gloss, bringing in at least $250 million in annual sales. The influencer who claims to have never spent money on advertising, is the first promoter of herself and now has about 37 million followers on Instagram.
2. Rihanna - Fenty Beauty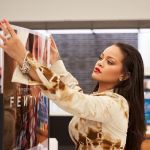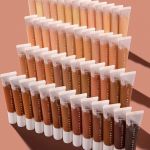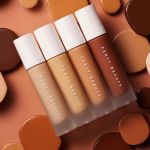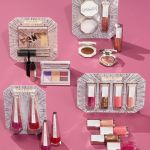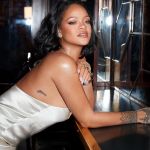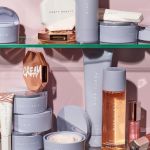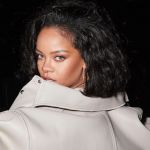 Fenty Beauty is a brand that has definitely revolutionized the world of makeup. Since the very first launch in 2017 with the Pro Filtr' Foundation in 50 shades, that was the first foundation really for all skin types, an earthquake has shaken the world of makeup. Rihanna launched a Fenty "so that people were included everywhere", demonstrating an innate sensitivity in identifying the universal nuances of a much more widespread problem of the make-up industry: inclusiveness and representation of the black population. Her being a pop-star, used to shootings in which make-up artists were unprepared to work on dark skin, she managed to fill a void that forced the entire industry to review its priorities, and above all to recognise the presence of the large market share of black consumers. Despite her musical success, Rihanna has made most of her fortune, which today amounts to $600 million, with Fenty Beauty, the makeup brand she owns along with the luxury goods group LVMH and is now differentiating in lingerie, shoes and luxury apparel, and skincare with the brand-new Fenty Skin.
3. Pat McGrath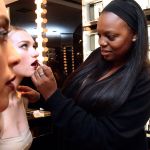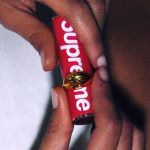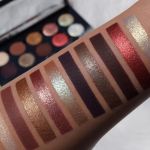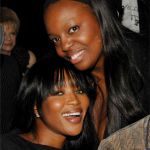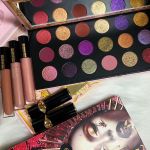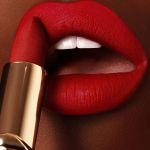 The self-taught British make-up artist has been named the most important make-up artist in the fashion world and is the first black woman with such honor: she reached her peak in the early 90s thanks to her excellent work for Edward Enninful's Dazed, and has since collaborated with a number of high-level brands and photographers, including Steven Meisel and Christian Dior, Jil Sander, Prada, and John Galliano, as well as designing Giorgio Armani's beauty line in 1999. In 2017, after publishing six limited-edition collections, McGrath launched its first range of makeup products including lipsticks, eye shadow palettes and pencils for eyes and lips. That year she also won the Founder's Award at the 2017 CFDA Fashion Awards. Obsession. Inspiration. Addiction. Were her guiding principles since childhood, "my manifesto as I gave birth to this brand" she states in Pat McGrath Labs page. Today Pat McGrath Labs is worth $1 billion, has 654787 followers on Instagram and a bunch of adoring fans. It is the first black make-up artist to have such an internationally recognized success.
4. Emily Weiss - Glossier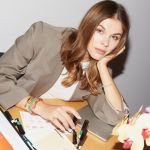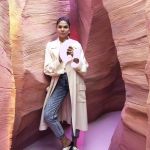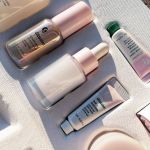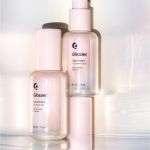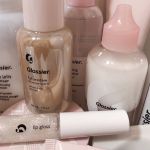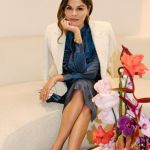 Emily's journey began in 2010, when she launched her blog, Into The Gloss, while working as a fashion assistant at Vogue. Working inside the fulcrum of world's style, Weiss identified a gap in fashion and launched his blog, which also collected high-level interviews, and gave readers a look into the enviable beauty regimes of the fashion elite. "I had no idea what I was doing," Weiss said to The Cut. "I was 28 years old. I didn't have a degree. I went to art school." She finally got an investment from venture capitalist Kirsten Green and in 2014 started to build the business. Weiss did things a little differently, putting emphasis on marketing and social media while creating Glossier, with its minimalist pink and white packaging that winks at a younger's taste, a business model aimed at the consumer and cosmetic products that promise to "be never covering nor transforming you into someone else, or complicate the routine too much". With a collection of four products available since 2014, Glossier began to make its way into the world of beauty with a very concrete approach and without frills and is currently worth $186,400,000. The business has recently differentiated by adding a line of lifestyle accessories.
5. Tracee Ellis Ross - Pattern Beauty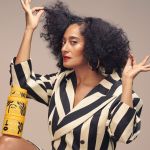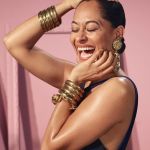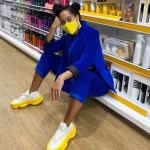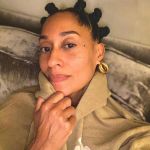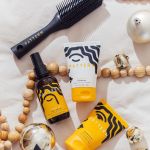 The journey that led to the creation of Pattern Beauty, an Afro haircare line of Golden Globe star Tracee Ellis Ross began in a beauty shop, where the salesman confessed "You have no idea how many women come to me with your pictures out of magazines and say, "Can you do my hair like this?" remembers Ross. A haircare brand for afro hair made of natural products, nourishing and able to shine the hair health actually lacked on the market, and so the daughter of Diana Ross caught the ball. Pattern Beauty consists of a line of seven hair products for people who fall into the range of five types of afro hair textures, between 3B (elastic curls with the circumference of a straw) and 4C (spiral tight and denser). The line has a shampoo, four different types of conditioners and two serums for hair, as well as a range of unique tools and accessories. The brand is a positive message to black women and girls, finally recognized in their specific needs and finally celebrated.
6. Isamaya Ffrench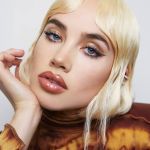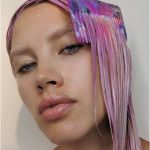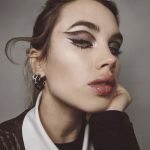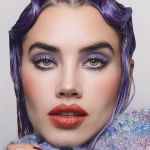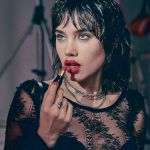 Student of 3D design at Chelsea College of Art and product design at Central St. Martins, Isamaya Ffrench has a strong passion for art in all its forms, which she mainly expresses through her hands. As a child, she dreamed about "The Art of Makeup" by Kevin Aucoin, the Bible of the world of beauty, while making up makeup for children at parties. In 2010 she joined the Theo Adams Company, a London collective of artists, dancers, musicians, actors where he expressed his creative flair while studying makeup. In 2017, she became director of the Dazed Beauty, for which she carries out key consultancies for numerous luxury cosmetics brands, also consolidating her professionalism as a make-up artist for fashion shows and editorials with photographers such as Mert and Marcus, Tim Walker, Steven Klein and Inez and Vinoodh. Today she has become Burberry's Global Beauty Director and has launched a collection of make-up, in collaboration with Ben Gorham's brand Byredo.
7. Kylie Jenner - Kylie Skin
Regina di Instagram, mamma e imprenditrice bilionaria a soli 23 anni, Kylie Jenner è sempre in cima alle classifiche. L'ereditiera non si è certamente fatta da sola. La sua notorietà è servita per costruire un vero e proprio impero beauty come Kylie Cosmetics: il brand è costruito sulla base di un seguito notevole sui social media, ha raggiunto più di 175 milioni di persone e un fatturato di 200 milioni di dollari nel 2019.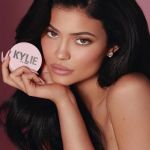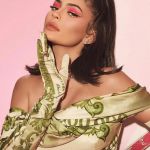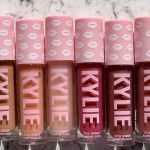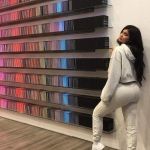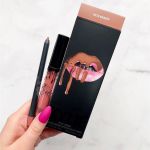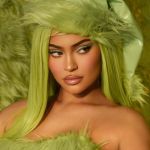 Queen of Instagram, mother and billionaire businesswoman at only 23, Kylie Jenner is always at the top of the charts. The heiress certainly did not make herself. Its notoriety has served to build a real beauty empire as Kylie Cosmetics: the brand has built on the basis of a following on social media, which reached more than 175 million people a turnover of 200 million dollars in 2019. Over time, she used $250,000 of her modeling earnings to pay an outside company to produce her first 15,000 lip kits, sold out in minutes in 2015, thanks to the hype around Kylie's chatty lips. To date, Stormi's mother sold 51% of Kylie Cosmetics to Coty, Inc. in January 2019 for $600 million. Kylie remains responsible for creative and marketing efforts for Kylie Cosmetics, with a net-worth of $700 million. According to Forbes, Kylie, with her sister Kim and mother Kris, on the list of the wealthiest American self-made women of 2020.
8. Susanne Kaufmann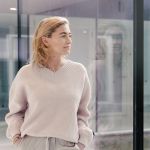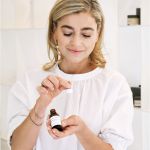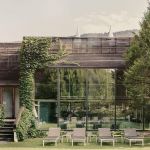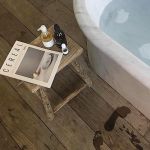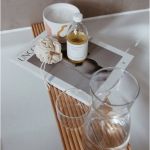 At the age of 23, after a degree in hotel management, Susanne began her career in the hotel sector in Austria at the Hotel Post Bezau, managed by the Kaufmann family for generations, revolutionizing the historic hotel structure, redefining its values and applying its philosophy: minimal, essential, linear aesthetics, simplicity in its purest strength. Since Susanne joined the family business in the 1990s, one of her first projects has been to develop a spa to offer guests her exclusive beauty treatments. Thus she introduces Susanne Kaufmann organic skincare collection in the hotel spa, with face, body and hair products made with 100% natural formulations and local ingredients. A story of success and innovation, so much so that Forbes has called her "innovator of global green cosmetics".
9. Karissa Bodnar - Thrive Causemetics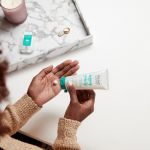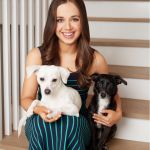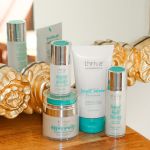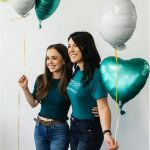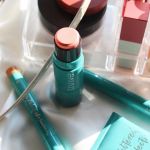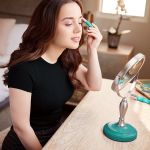 Karissa Bodnar created Thrive Causemetics, a vegan cosmetics brand, in 2015. A unique approach, born of wanting to do good after a fatal episode in the life of the CEO, who launched the brand after the disappearance of a friend for a rare form of cancer. Her "clean" cosmetics can be used by people with immune systems compromised by serious illnesses. The company is very active in the social field, and defines itself as "bigger than beauty": For each product purchased, part of the profits are donated to charitable associations for the health and well-being of women all over the world. The vegan and 100% cruelty-free formulas contain ingredients tested without the use of parabens or sulfates. All high performance cosmetics are developed at the Thrive Causemetics Lab in Los Angeles. Before founding the company, Bodnar worked as a Product Manager at L'Oreal, in the search for raw materials. Bodnar is on Forbes' list of richest self-made women at position 50. Last November, the company decided to move away from its direct-to-consumer model for the first time by entering Ulta stores.
10. Anastasia Soare - Anastasia Beverly Hills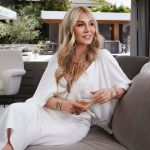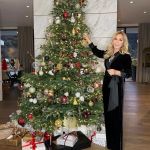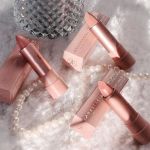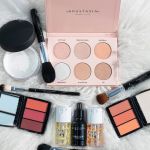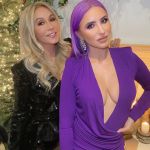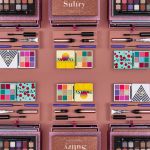 Anastasia Soarebecame famous by modeling the eyebrows of celebrities in America, then launching her beauty line, a milestone in the beauty industry and certainty for consumers. Born in Romania, Soare emigrated to Los Angeles in 1989 and found a job in a beauty salon. Three years later, she quit her job, and in 1997 she opened her own salon, Anastasia Beverly Hills, with her daughter Claudia, known as Norvina, now president of the brand. Anastasia and her team were able to reshape and make everyone's eyebrows perfect, and with an excellent entrepreneurial eye they have always immortalized the "before and after", then posted on Instagram as early as 2012. Since then, sales have quadrupled, and to date it is the second most followed beauty account on the platform, with 17 million followers second only to Huda Beauty. Anastasia Beverly Hills is an eyebrow empire, with estimated $ 340M in 2017 sales and a line of 450 products sold in over 25 countries.